Real Estate Investing in 2021 Comes Down to 5 'Un' Words
For success in real estate investing today, here are five buzzwords to keep in mind going forward.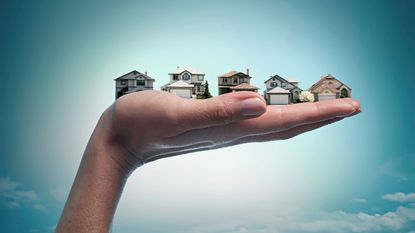 (Image credit: Getty Images)
Unmatched. Unfortunate. Uncertain.
Have you noticed a familiar pattern in some of 2020's most-used words?
When America's content marketing leaders were recently surveyed for their most-unloved buzzwords of 2020, their top pick was "unprecedented." Case in point.
Subscribe to Kiplinger's Personal Finance
Be a smarter, better informed investor.
Save up to 74%
Sign up for Kiplinger's Free E-Newsletters
Profit and prosper with the best of expert advice on investing, taxes, retirement, personal finance and more - straight to your e-mail.
Profit and prosper with the best of expert advice - straight to your e-mail.
These un- words are, well, understandable. The one I've heard the most in the investment sector?
Unprepared.
With the economy firmly in growth mode since 2009, nobody could have predicted the pandemic that turned personal finances upside down beginning this past March. The shock impacted everything from a person's job (Will I be working next week?) to their retirement account (Is it missing a zero?). Most were forced to re-evaluate their financial stability at that moment and their prospects for the future. This year, more than ever, highlights the wisdom of creating multiple income streams, especially through assets like real estate.
Real estate is an accessible, reliable way to create passive income and be prepared for unexpected changes in the economy. But current challenges to investment real estate, reflected in a stream of mostly negative headlines, make it more difficult to evaluate which options really are still "reliable."
Apartment investments are standing out as top performers during the pandemic-impacted economy. Strong demand for housing and very low interest rates are just a few factors fueling stronger-than-expected multifamily performance. Rent-collection rates have dipped from last year but are trending above 92% since May, according to the National Multifamily Housing Council. Cash returns and appreciation rates on apartments have historically outperformed other asset classes in past recessions, and they are proving their resilience as a conservative, safe-haven investment class again during this period.
With that in mind, if you're thinking of getting started in real estate investing, here are five "un-" words you'll need in your vocabulary.
'Un' Word No. 1: UNIT
Did you know that a multifamily property with more than four units in it is classified as commercial real estate? Most people are aware that retail, office and industrial are commercial property classes. But they're usually surprised to learn that a property with 5+ units bumps it into the commercial category. The purchase and sale of these properties are typically facilitated through commercial brokers (vs. residential agents) and require commercial loans.
Most multifamily investors I know (myself included) got their start by purchasing a duplex, triplex or fourplex. They invested cash and built value through sweat equity. They wore many hats, from owner to leasing agent to maintenance tech. Over time, their real estate holdings increased, and their equity grew. But eventually, do-it-yourself owners get tired of doing it all!
Perhaps a more modern way to invest in more units right from the start — and skip the landlord business altogether — is through a syndication sponsor or crowdfunding website. Combining your money with other investors gives you more buying power to purchase a better quality or larger building (e.g. 75+ units), which increases your passive income potential.
'Un' Word No. 2: UNEMOTIONAL
Love your personal residence. Love the space you occupy with family, pets, friends and furnishings. Just don't fall in love with your investment property; it is only a tool for building capital.
Choose real estate investments based on credible, quantifiable data. In multifamily, it's all about a market's population and job growth statistics. A market reporting consistent declines in the population or employment base? Don't buy there. A property that looks charming but struggles to generate income? Don't buy it. I don't care how good the "deal" is.
When I bought my first local duplex, I thought, "This feels like a stretch. It feels a bit risky." But a few years later it was, "Hmmm, I think I'll buy that fourplex." Twenty years later, I have invested across my company's national portfolio of 3,200 units. You just have to decide to go for it. It will pay off if you check your emotions at the door.
'Un' Word No. 3: UNTAXED
Consider one of my clients who has been investing in multifamily real estate for decades. Like me, she started with a duplex. Four years later she sold it. Her $20,000 equity became $85,000, and she purchased a fourplex. Over the span of 20 years and several sales, her equity is now approaching $500,000. How is this possible?
Using what's called a 1031 exchange, owners of real estate can defer — not avoid — capital gains taxes when they sell a property. This is possible when they purchase "like-kind" property (e.g., selling an apartment building and buying a strip mall), investing all the equity from the sale, and replacing the debt. This growth strategy allows the exchanger to reinvest pretax dollars and grow wealth exponentially over time.
'Un' Word No. 4: UNDERWRITE
Disciplined underwriting is the foundation for building a business plan. It should account for the timing and cost of capital projects (e.g., a new roof or parking lot), anticipated growth in rents and/or expenses, and should include contingencies for unexpected impacts.
A common expression in real estate is, "If you hold something long enough, you're going to look like a genius." When the Great Recession hit a decade ago, many owners said, "Yikes! My building is upside down. I need to give it back to the bank." My advice? Hold on to it. Those owners who held on and endured through those years found their building to be worth far more in 2013 than It had been in 2008. It's amazing what five years can do to value. If your underwriting is conservative, includes a contingency plan, and your market was on a positive trajectory in terms of population and job gains before the downturn, you will come out all right on the other side.
'Un' Word No. 5: UNSUNG HEROES
Ultimately, your long-term success depends on a diverse group of professionals. It takes experienced tax advisers, attorneys, commercial brokers, 1031 exchange accommodators and property managers to buy, sell and operate real estate.
In the event that your property suffers a fire or severe weather incident, your list of unsung heroes will grow to include insurance adjusters, maintenance and contractor crews ... the list goes on and on.
No real estate investor finds success in working alone. Make a list of the trusted professionals you've worked with. Ask them for advice. Have them point you to educational resources and referrals.
Are you ready to ban "unprepared" from your vocabulary? What passive income opportunities or alternative investments will you pursue? Use lessons from this unusual year to motivate your next investment steps. Your financial preparation will make you unstoppable.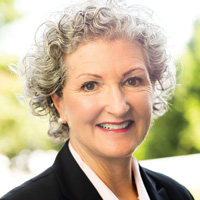 Principal & Executive Vice President, Investors Management Group
Karlin is Principal and Executive Vice President of Investors Management Group, a privately held real estate firm headquartered in Woodland Hills, Calif. IMG has transacted over $1.6 billion nationally in this cycle, with over $500 million in multifamily assets (3,000 units) currently under management nationwide. She holds an MBA from the University of Oregon.