Confessions of a Timeshare Scammer
A man who used to scam timeshare owners with fictional offers to buy them out comes clean with some inside information. And a lawyer specializing in helping those with debts they can't pay has some reassuring advice for those struggling to cover their maintenance fees.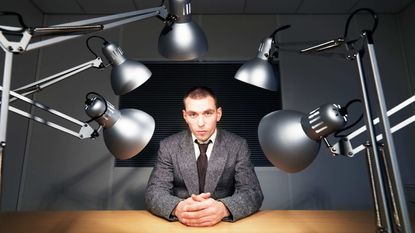 (Image credit: Getty Images)
If you own a timeshare — especially one in Mexico — today's story will help prevent you or family members from being ripped off by a scam that has gone on for years, and is especially cruel for people who have been struggling to pay their yearly maintenance fees due to COVID-19.
But first, let me tell you about one of the more interesting phone calls I've had lately … from a con artist. He's an American residing in Mexico who turned out to be very helpful for people he has never met. Our conversation went like this:
"Mr. Beaver, a couple of years ago, you were very nice to me when other lawyers would have treated me like dirt. I was trying to scam your reader out of $5,000 for the sale of his timeshare in Cabo San Lucas. You had the three of us on a conference call, and got me to to admit there was no buyer.
Subscribe to Kiplinger's Personal Finance
Be a smarter, better informed investor.
Save up to 74%
Sign up for Kiplinger's Free E-Newsletters
Profit and prosper with the best of expert advice on investing, taxes, retirement, personal finance and more - straight to your e-mail.
Profit and prosper with the best of expert advice - straight to your e-mail.
"I never forgot that call, and it is why we are speaking now," "Blake" explained, adding, "My life has changed. I met a lovely woman who told me that if we were to be married, I had to quit this fraud stuff and do what I could to help people avoid being taken. I want to alert your readers about, not only the resale scam, but certain collection tactics that rip off entire families."
The Mexican Timeshare Resale Scam, in a Nutshell
Assume years ago you bought a timeshare in Mexico that you never use and are just tired of paying over $1,000 a year for maintenance fees. Out of the blue you get a call from a real estate agent in Mexico who has a client offering three times what you paid for it!
"Fantastic!" you say. They overnight a contract, which you don't discuss with your accountant or lawyer, but sign and return.
"To complete the transaction, we need $1,500 to be wired to our office for title documents, etc.," you are told, and do what they ask. Over the months, you send more and more money to complete the transaction.
Only then do you Google Mexican Timeshare resales and find the many articles I've written about this fraud. You phone my office, and hear me say, "There never was a buyer. That money is gone forever." (One of my readers, a chiropractor in Toronto, wired $40,000!) I can't tell you how many times I have heard readers sobbing at that point.
New Collection Strategy with COVID
"People want out of the yearly maintenance fees: That's what makes getting them to fall for the scam so easy," Blake says. "Those yearly fees are pure gravy for management, and now, with COVID, this revenue source has mostly dried up due to unemployment and no one traveling.
"So, management is desperate and putting a great deal of pressure on owners to cough up the money. Collectors based in Mexico or elsewhere are hassling owners and their relatives! This is creating embarrassment, and I know of people who, instead of making a house payment, paid the maintenance fee.
"They threaten lawsuits, garnishing bank accounts, going online and claiming you are a deadbeat — anything to get money. In reality, these are empty threats. Scammers like me are very close to management at these resorts, getting all sorts of information about unit owners and their family in return for big kickbacks."
And Blake's advice to owners of Mexican timeshares?
"There are no buyers! Realize that most timeshares have no monetary value. You can find them for sale online for a dollar! Don't allow your greed to get the better of you! If you get a call from someone claiming to have a buyer for your timeshare, just hang up!"
If Owners Stop Paying the Maintenance Fees, What Happens to Them?
What do you risk by not paying the maintenance fee or for the timeshare itself? I ran this often-asked question by Salem, Ore.-based attorney Eric Olsen, founder of HELPS, a national nonprofit law firm that helps lower-income seniors with debt they can't afford to pay.
Olsen explains "I can't recall a single instance where a client was ever sued. Timeshare companies never sue. It's possible they might turn it over to a debt collector, but even that is highly unlikely. It's even rare for missed payments to appear on a credit report."
An attorney for 42 years, he observes, "There are some law firms and organizations advertising help in getting someone out of a timeshare. I believe these companies are essentially scams to one degree or another."
I agree. Just read Better Business Bureau reviews.
"Olsen concluded our interview by urging readers to, "Consider walking away from the timeshare, as they generally have no value. Stop paying and ignore their communications. It will eventually get foreclosed and owing any deficiency is highly unlikely."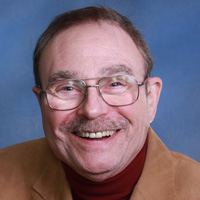 Attorney at Law, Author of "You and the Law"
After attending Loyola University School of Law, H. Dennis Beaver joined California's Kern County District Attorney's Office, where he established a Consumer Fraud section. He is in the general practice of law and writes a syndicated newspaper column, "You and the Law." Through his column he offers readers in need of down-to-earth advice his help free of charge. "I know it sounds corny, but I just love to be able to use my education and experience to help, simply to help. When a reader contacts me, it is a gift."