Retired? Good Luck Getting a Mortgage, Even If You're Wealthy
One 70-year-old's story highlights the challenges. Prepare for more paperwork and hoops to jump through than you could imagine.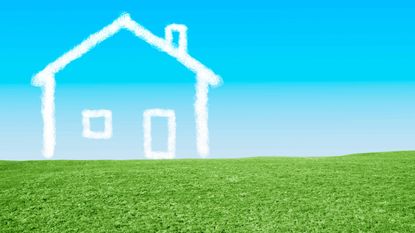 (Image credit: Getty Images)
Just before James Heath* retired four years ago, he and his wife began the search for the home where they'd hoped to spend their senior years. He knew precisely what he wanted: a smaller property with a low-maintenance yard. He also knew what he didn't want: a home with multiple floors, or a large, finished basement.
The Ireland native, 70, certainly had the means to make the transition. He spent the last 30-some years living in his existing home — a 5,200-square foot property situated on more than 2 acres — just outside of Denver. The property had accumulated value over the years, because of its desirable location. And throughout his career as a physician, Heath had also accumulated a sizable nest egg, and had a high credit score.
However, the search for a decent downsized home (opens in new tab) took longer than he hoped, in part because his wife passed unexpectedly in 2017. But in September 2019, when his Realtor showed him a stunning, 3,000-square-foot, one-level home with a smaller yard and unfinished basement for $1.1 million, he knew he was ready to move on.
Subscribe to Kiplinger's Personal Finance
Be a smarter, better informed investor.
Save up to 74%
Sign up for Kiplinger's Free E-Newsletters
Profit and prosper with the best of expert advice on investing, taxes, retirement, personal finance and more - straight to your e-mail.
Profit and prosper with the best of expert advice - straight to your e-mail.
But what he wasn't ready for was the challenge of securing a 20-year mortgage of $225,000 at an interest rate of about 3.25%. It was a process that would drag out much longer than he anticipated — in spite of his stellar financial circumstances.
"I knew that once I retired, I'd have little income," says Heath. "But I thought, 'I'm looking for so little money, and I'm going to sell another home. The bank knows jolly well that my money is secure.' I figured, 'There isn't an issue here.' But I was wrong."
Heath's challenge of securing a mortgage in retirement is, unfortunately, not uncommon among individuals in their 60s, 70s and 80s — no matter how much their financial portfolio and assets are worth. The Equal Opportunity Credit Act technically prohibits lenders from discriminating against borrowers due to their age. However, obtaining a mortgage when you're older is often wrought with unexpected pains — including mountains of documentation, questions about income and repayment, and potential second-guessing on the part of the underwriter.
While securing a mortgage is never easy, regardless of your age, his tale serves as an important lesson in what to potentially expect if you're trying to buy a home in retirement.
Starting the Process
Heath believed he had such a great relationship with the financial advisers at his bank that he wouldn't run into too many hurdles in securing his mortgage. In late September 2019, when he contacted his loan officer to talk about securing his mortgage to close on the home by Nov. 1, the representative told him that wouldn't be a problem.
However, because he already had a home equity line of credit (opens in new tab) (HELOC) for $500,000, the bank kept urging him to use that instead to ensure he could close on time.
"I got the HELOC because I wanted to make sure I had a cushion in case I needed money quickly," he recalled. "But the catch with a HELOC is that interest rate of 6.25%, which is about twice the interest rate of the mortgage," he says. "The woman I normally work with at the bank repeatedly said, 'Well, you can always fall back on the HELOC.' But I said, 'No, I don't want to fall back on the HELOC. I want the mortgage.' But she kept pushing back."
That was only the beginning.
After filing the initial mortgage paperwork with the bank, he was soon inundated with requests for information. The bank not only wanted to know the status of his checking and savings accounts, investment funds and Social Security withdrawals, but also the reason for every single transfer over $1,000. If he took money from a family trust, the bank required that he provide a note and backup documentation to validate the transaction as legitimate.
It was a far cry from the experience he'd had 30 years earlier, when he obtained a mortgage for his existing residence.
"I had to start tracking all of my money — how I got it, what I'm doing with it — because the bank wanted to see everything," he explained. "They wanted all documents for any deposits, including a personal loan from a relative. And they wanted it quickly."
Almost Closing
In spite of all of the paperwork, Heath was told in mid-October, several weeks after applying, he didn't qualify for a mortgage with his bank.
"And I said, 'but I have this large portfolio of retirement funds and personal investments — what do you mean it doesn't count?'" said Heath. "We went back and forth, and we had to go up the chain of command to managers."
Eventually, he obtained an "exclusion" from the bank, which essentially stated, 'You don't meet the criteria, but our institution understands you have the resources to pay off your loan,'" Heath recalls.
After this, Heath thought he was ready to close on Nov. 1, at 2:30 p.m. — a date that was set in stone so one of the seller's estates wouldn't go into probate if she, an elderly woman in hospice care, passed on. Fifteen minutes prior to closing, however, Heath received a text message from the bank to say the mortgage was approved, but it would take another day to pay out.
So Heath had no choice but to leverage his HELOC — the backup line of credit he'd never intended to actually use — to buy the house.
As the owner of two homes in November, Heath was forced to the drawing board to reapply for a brand new mortgage.
"Doing the mortgage in October took a whole month out of my life — constantly finding paperwork, producing documents, driving back and forth, so it was extremely frustrating when I had to do it again. The bank had to key in a new application, I had to request a new appraisal, for which I required yet another exclusion," he explains. "But I finally got a fixed mortgage secured on Jan. 27."
Lessons Learned
Heath says that while there's little he could have done differently, he wished he'd realized that getting a mortgage with little earned income would be difficult. His advice to others:
• Plan early and get a mortgage before you retire. If you know you want to buy a house and need a mortgage, try to apply for one while you're still working. Banks underwrite mortgages based on income, and when you are retired, you often have assets not income. Get started early, if possible, and downsize before you retire to qualify for a traditional mortgage.
• Be ready to track. Know that your lender may want you to account for any transaction that's more than $1,000.
• Prepare your documents. If you secured a mortgage 20 or 30 years ago, you might not realize that you'll need to be much more computer savvy. "The lender will ask for documents, and ask you to upload them, and they don't just show you how to upload them unless you ask," says Heath. "For me, that was challenging, so I ended up just driving back and forth with the documents."
• Ask for help. Try to communicate frequently with your loan officer if you need anything, such as help navigating a financial institution's portal. "I have a great relationship with my loan officer, but the experience of learning to upload and use the portal was chaos," says Heath. Also, much of the bank process was "very opaque."
• Consider a HELOC during your later working life. "It's a very useful thing to have, and it costs about $50 a year to have, and it could save you in a bind."
* Name has been changed to protect privacy.
This article was written by and presents the views of our contributing adviser, not the Kiplinger editorial staff. You can check adviser records with the SEC or with FINRA.
Rhian Horgan is the founder and CEO of Silvur (opens in new tab). Our app, Silvur, is the first all-in-one app dedicated to helping baby boomers navigate retirement. Prior to becoming CEO of Silvur, Rhian worked for 17 years at JP Morgan where she advised families. She has been quoted in "The New York Times," Forbes, CNBC, and Yahoo Finance.