Buying Your Dream Retirement Home – Think Before You Leap
The wrong home, or the wrong place, can undo a lot of the retirement saving and planning you've worked so hard to achieve.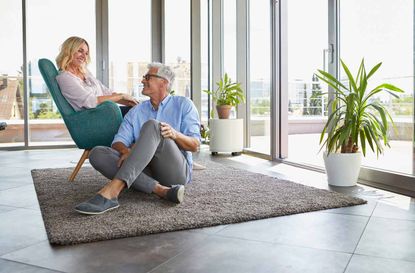 (Image credit: Westend61 / Rainer Berg (Westend61 / Rainer Berg (Photographer) - [None])
It happens every summer: Clients return from a spectacular vacation and tell me they've found their dream retirement home.
Many people nearing retirement have long envisioned buying or building a home on the ocean or with scenic mountain views. While some have visited their idyllic spot over several years and mapped out a plan, others become enamored after only a single visit. They had the time of their lives over a week-long vacation and are now ready to plunk down a large amount of their retirement nest egg on this new home.
In their excitement, clients want to know if they have enough money for their dream home. Before jumping into the numbers, I like to ask several questions to make certain this is the right move. While I share their enthusiasm for the future, I want to make certain their emotions are not undoing several years of sound financial planning.
Subscribe to Kiplinger's Personal Finance
Be a smarter, better informed investor.
Save up to 74%
Sign up for Kiplinger's Free E-Newsletters
Profit and prosper with the best of expert advice on investing, taxes, retirement, personal finance and more - straight to your e-mail.
Profit and prosper with the best of expert advice - straight to your e-mail.
Here are some of the lifestyle and financial questions to consider before committing a large amount of retirement cash into a house:
Why Is This Place So Special?
It's been great to walk out the door and onto the beach every morning, strolling up and down the shore. But will this really be what it's like to live there all year? Have we spent several weeks or months in this destination to know we won't get tired of it? Do we like the community and our potential neighbors?
Next, if you are married or in a long-term relationship, does the lifestyle fit each person's needs? Deep-sea fishing or playing golf every day was fun on vacation, but will you participate in those activities frequently once you live there? And if that's the plan, does it work for your spouse or significant other?
To help reality fit the dream, consider visiting the area during other seasons of the year and even renting a small place for a few months to experience daily life. We all know the mountain air is exhilarating in the summer. But how many people live on the mountain in the winter, and how often do the roads get plowed?
Are You Buying Because It's a Good Investment?
If someone tells me they've gotten a "great deal" on their dream home, I try to probe further on their perspective. Sometimes I find they are using this angle to convince themselves (or me!) to buy into the dream.
For example, if the seller listed the home for $2 million three years ago and it's marked down today for $1.25 million, it's quite possible property values won't recover anytime soon. And if my client is paying $1 million or more for a home, I want them to be able to turn on the "get out switch" later if they need equity from the home for living expenses, or have a change of heart. Even if it's 10 or 20 years away, you or your children will sell this home eventually. At that point, the home could be among the older houses around or may not fetch much more than you paid for it — if that.
As a starting point, to determine if property values may rise or fall in the future, check on the inventory of homes available in the surrounding area and how long they've been for sale. If many homes have been sitting on the market for 12 months or more, and that's been the trend for a few years, it's an indication the neighborhood isn't an up-and-coming area. Next, find out if there are any new housing developments planned, since they will likely be more attractive than the existing property you may be considering.
Will You Be Near Adult Children and Grandchildren?
Many retirees view their dream home as the "go to" location for family gatherings where everyone can linger together around the dinner table with beautiful fall foliage in the backdrop, or sit on the beach with palm trees swaying nearby. But, in reality, it's often hard for family members to travel and spend several days at your new home more than once or twice a year. They have busy work schedules, children's activities, and time off is limited.
It often doesn't make sense to spend millions of dollars for a large home to accommodate all of these people once or twice a year. It may be wiser — and more fun — to buy a smaller, less expensive place that fits your everyday needs. And it will be easier for you, the retiree, to pack up and visit family at their homes.
Does the Cost Affect Your Financial Plan?
I advise my clients to retire and remain debt-free in retirement, and to have plenty of cash and other liquid assets. If there's a need to withdraw money in retirement — whether for daily living needs or an emergency medical bill — you don't want a large monthly mortgage payment on a big house to get in the way.
Consider this example. A couple with a net worth of $5 million may not want to spend $2 million of their liquid assets on a retirement home if they don't have a pension or another stable source of cash flow to cover their everyday expenses. But if the couple has an annual pension, Social Security benefits and funds from an annuity or other investments, the house becomes a more viable purchase.
Retirees have worked a lifetime to build their wealth, and it's important they enjoy it. But take the time to plan carefully and make certain the dream doesn't turn into a headache that will cause frustration and regret.

Partner and Wealth Advisor, CI Brightworth
Lisa Brown, CFP®, CIMA®, is author of "Girl Talk, Money Talk, The Smart Girl's Guide to Money After College" and "Girl Talk, Money Talk II, Financially Fit and Fabulous in Your 40s and 50s". She is the Practice Area Leader for corporate professionals and executives at wealth management firm CI Brightworth in Atlanta. Advising busy corporate executives on their finances for nearly 20 years has been her passion inside the office. Outside the office she's an avid runner, cyclist and supporter of charitable causes focused on homeless children and their families.