Home Sellers' Costs Could Soon Be Cheaper Due To This Court Case
Home sellers may see big changes next year following a $1.8B guilty verdict against brokerages that inflated sale commissions.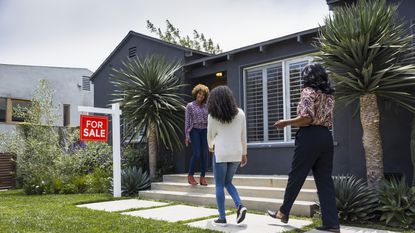 (Image credit: Getty Images)
The National Association of Realtors' (NAR) recent loss in a Missouri court for conspiring to artificially inflate commissions on home sales is expected to have far-reaching implications for the real estate industry and home sellers.
The case could, in fact, change how home sellers pay real estate agents, according to a Washington Post report.
In an October 31 verdict in the District Court for the Western District of Missouri, jurors found NAR and several real estate brokerages guilty of the anticompetitive conspiracy. The lack of competition resulted in home sellers having to pay higher fees to their brokers when they sold their homes than they would otherwise have had to if there was price competition.
Subscribe to Kiplinger's Personal Finance
Be a smarter, better informed investor.
Save up to 74%
Sign up for Kiplinger's Free E-Newsletters
Profit and prosper with the best of expert advice on investing, taxes, retirement, personal finance and more - straight to your e-mail.
Profit and prosper with the best of expert advice - straight to your e-mail.
The jury ordered NAR and the brokerages to pay about $1.8 billion in damages to about 500,000 home sellers in Missouri, according to the report.
In their suit, home sellers challenged an NAR rule requiring home sellers to make non-negotiable commission offers to brokers to list their homes on the multiple listing services (MLS) properties database owned by the local NAR association. The MLS service feeds into Zillow and other real estate sites, the Washington Post said in the report.
In the U.S., average total commission rates — split between buyer and seller brokers — are 5% to 6% of the sale price, according to the suit.
"Most buyer brokers will not show homes to their clients" if the seller offers a lower commission, or the broker will prioritize showing homes with higher commission offers, the plaintiffs charged in the suit.
'Drastic' change on the way?
Depending on whether the judge in the case issues an injunction to remedy anti-competitive rules and behavior, the verdict could "drastically" change the way commissions work, Ryan Tomasello, managing director at financial services firm Keefe, Bruyette & Woods, said in a research note on the case.
"In general, this means that listing agents and home sellers would no longer predetermine buyer agent commission rates, listing agents would be prohibited from sharing commissions with buyer agents, and buyer agent commission rates would not be published in the MLS," Tomasello said.
"We believe changes to the residential brokerage industry's commission structure could cause the annual commission pool to decline by upwards of 30% over time," Tomasello said. He added that a court-ordered injunction could "unbundle" commissions nationally by early 2024.
Appeals are coming
"This matter is not close to being final," NAR President Tracy Kasper said in a statement. "We will appeal the liability finding because we stand by the fact that NAR rules serve the best interests of consumers, support market-driven pricing and advance business competition. We remain optimistic we will ultimately prevail," she said. "In the interim, we will ask the court to reduce the damages awarded by the jury. "
The appeals process could take years to resolve, the NAR said.
Besides the NAR, the others named in the case are the four largest national real estate broker franchisors:
Before the trial, however, both Anywhere and RE/MAX agreed to settlements, which are still pending the judge's approval. According to the Washington Post report, the RE/MAX settlement is $55 million and Anywhere's is $84 million.
"We are disappointed with the court's ruling and intend to appeal," a HomeServices spokesperson said in an emailed statement to Kiplinger. "Today's decision means that buyers will face even more obstacles in an already challenging real estate market, and sellers will have a harder time realizing the value of their homes."
"We are disappointed that before the jury decided this case, the court did not allow them to hear crucial evidence that cooperative compensation is permitted under Missouri law," Keller Williams spokesperson Darryl Frost said in an emailed statement to Kiplinger. "This is not the end."
Related Content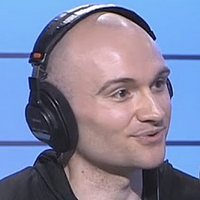 Joey Solitro is a freelance financial journalist at Kiplinger with more than a decade of experience. A longtime equity analyst, Joey has covered a range of industries for media outlets including The Motley Fool, Seeking Alpha, Market Realist, and TipRanks. Joey holds a bachelor's degree in business administration.