Buying a House Could Be the Best Investment You Ever Make
Homeownership is the largest source of wealth for many. If you're facing home-buying hurdles, real estate agents who are Realtors and certified housing counselors can help you get there.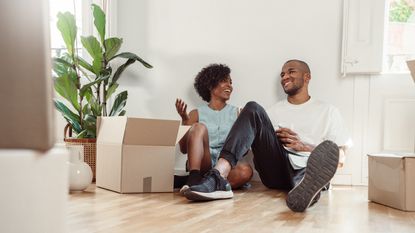 (Image credit: Getty Images)
The path to homeownership can be bumpy. Buyers must withstand bidding wars, contingencies, complex tax laws and an array of market factors beyond most anyone's control. Still, buying a house is typically the single best investment a family can make.
Homeownership is, in fact, the largest source of wealth creation in the United States, while the median net worth of the average American homeowner is more than 40 times that of the average renter.
A decision of this magnitude comes with a number of potential hurdles, and it's immensely important to get the decision right. Certified housing counselors and agents who are Realtors can help ensure consumers do just that. The primary motivation for buying a home in the United States differs from person to person. For many, it's financial — an opportunity to grow home equity and lock in a stable monthly housing payment. For others, it's emotional — a chance to build roots, create stability and feel more connected to their community.

In Bankrate's March 2023 Financial Security survey, 74% of respondents ranked homeownership as a key component of the American dream.
Subscribe to Kiplinger's Personal Finance
Be a smarter, better informed investor.
Save up to 74%
Sign up for Kiplinger's Free E-Newsletters
Profit and prosper with the best of expert advice on investing, taxes, retirement, personal finance and more - straight to your e-mail.
Profit and prosper with the best of expert advice - straight to your e-mail.
A report released in April by the National Association of Realtors analyzed how homeowners across income levels have increased their net worth in recent years and decades. Between 2012 and 2022, the median value of homes owned by lower-income Americans climbed 75% — a gain of roughly $100,000. Middle-income homeowners saw their properties appreciate 68% over the same period — equivalent to a wealth increase of $122,000.

Today, home equity is the largest financial asset for American households in the middle three quintiles of the income distribution, accounting for between 50% and 70% of this group's total net worth.

Making a mortgage payment each month is, in many ways, comparable to contributing to a stable savings account. Homeowners chip away at their loan balance and increase their claim on the home's overall value in the process. Many Americans who bought a median-value home 10 years ago and stayed consistent with their monthly payments have already paid off over 20% of their mortgage.

Unfortunately, many Americans today feel that their homeownership dreams are beyond reach. Current homeowners may be celebrating the growth in the value of their homes, but aspiring buyers may view that widespread price appreciation as one more factor keeping them renting.
All Americans deserve the opportunity to achieve their homeownership dreams and build lasting wealth. To help make this possible — especially as housing markets across the country slowly become more buyer-friendly — prospective buyers can take advantage of several resources.

First-timers can benefit from connecting with a certified housing counselor. These trained agents with the U.S. Department of Housing and Urban Development can help prospective home buyers plan for future home purchases and get their finances mortgage-ready.

Agents who are Realtors can also help people navigate the home-buying process. They're uniquely positioned to leverage their knowledge of a local market, extensive networks and down payment assistance programs to open doors to affordable housing opportunities. It's no wonder nearly nine in 10 successful home buyers enlist the help of a real estate agent or broker.
There are also government loans and vouchers available through the Federal Housing Administration and the Housing Choice Voucher homeownership program.
Many states also have programs that create homeownership opportunities. Be sure to check your state's Housing Finance Agency for state-specific programs, information and advice.
Everyone deserves safe, quality housing at a price they can afford. Even when the market seems complex, challenging or overly competitive, prospective buyers can still obtain their own piece of the American Dream, capitalizing on the resources available through real estate professionals and the array of valuable programs they support.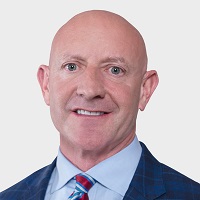 2023 President, National Association of REALTORS®; Broker/Owner, Equity Real Estate Utah
Kenny Parcell (ABR®, AHWD, CRS, C2EX), a REALTOR® from Spanish Fork, Utah, is the 2023 President of the National Association of REALTORS®. Kenny is broker/owner of Equity Real Estate Utah and has sold more than 3,200 homes during his 25-year career. At the national level, Kenny served as NAR's Vice President of Government Affairs in 2018. He was the REALTOR® Party RPAC Fundraising Liaison in 2017, Regional Vice President for Region 11 (Arizona, Colorado, Nevada, New Mexico, Utah, Wyoming) in 2016, and REALTOR® Party Director in 2015. Kenny was also the REALTOR® Party Member Involvement Liaison in 2013 and the Information, Communication, and Business Development Liaison in 2012.