Will Ailing Senators McConnell and Feinstein Be Replaced?: Kiplinger Economic Forecasts
Republicans and Democrats are actively discussing who could take their places.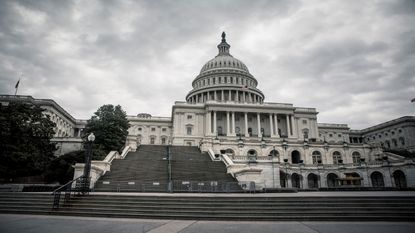 (Image credit: Getty Images)
To help you understand what is going on in Congress and what we expect to happen in the future, our highly-experienced Kiplinger Letter team will keep you abreast of the latest developments and forecasts (Get a free issue of The Kiplinger Letter or subscribe). You'll get all the latest news first by subscribing, but we will publish many (but not all) of the forecasts a few days afterward online. Here's the latest...
The health of two senior senators is causing concern in both parties. For Republicans, it's Minority Leader Mitch McConnell (KY), who froze for 20 seconds during his weekly press conference. He returned within minutes to field questions and said he was fine and fully able to do his job, though he wasn't his usual self. The 81-year-old, who survived polio as a child, suffered a serious concussion in March and was absent for weeks, returning to the Senate in mid-April. He fell at least two other times this year. McConnell has said he plans to finish his six-year term that ends in January 2027.
For Democrats, it's Sen. Dianne Feinstein (CA), who contracted shingles earlier this year, was absent for weeks, and has been on a noticeable decline. Even before the 90-year-old's most recent health issue, there were concerns. When she returned to Congress in May, Feinstein's aides said she would work a "lighter schedule" on doctor's orders as she recovers from "complications related to a shingles diagnosis." Feinstein said she will retire at the end of her term in January 2025.
Subscribe to Kiplinger's Personal Finance
Be a smarter, better informed investor.
Save up to 74%
Sign up for Kiplinger's Free E-Newsletters
Profit and prosper with the best of expert advice on investing, taxes, retirement, personal finance and more - straight to your e-mail.
Profit and prosper with the best of expert advice - straight to your e-mail.
Behind the scenes, both parties are discussing potential replacements: Quietly among GOPers and more publicly among Dems. If either departs early, their state governors would name temporary replacements. (The Kentucky governor by law must pick a Republican.) Republicans would need a new Senate leader. Likely options: John Barrasso (WY), John Cornyn (TX) or John Thune (SD).
This forecast first appeared in The Kiplinger Letter, which has been running since 1923 and is a collection of concise weekly forecasts on business and economic trends, as well as what to expect from Washington, to help you understand what's coming up to make the most of your investments and your money. Subscribe to The Kiplinger Letter.

Associate Editor, The Kiplinger Letter
Sean Lengell covers Congress and government policy for The Kiplinger Letter. Before joining Kiplinger in January 2017 he served as a congressional reporter for eight years with the Washington Examiner and the Washington Times. He previously covered local news for the Tampa (Fla.) Tribune. A native of northern Illinois who spent much of his youth in St. Petersburg, Fla., he holds a bachelor's degree in English from Marquette University.