'Unfair' And 'Deceptive' Frequent Flyer Practices Targeted By Senators
"Unfair" and "deceptive" practices are plaguing frequent flyer and airline loyalty programs, two senators say.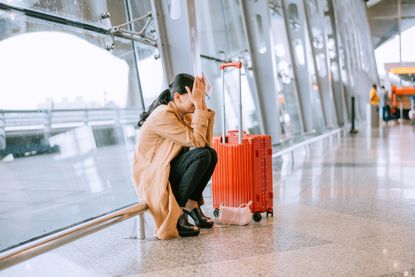 (Image credit: Getty Images)
Two U.S. Senators are calling for government action against unfair and deceptive practices in frequent flyer travel and airline loyalty programs.
Dick Durbin (D-IL), chair of the Senate Judiciary Committee, and Sen. Roger Marshall (R-KS) charge that, while airline loyalty programs may have begun by incentivizing and rewarding frequent flyers, they have "evolved to include co-branded credit cards and now often exclusively focus on dollars spent using these co-branded credit cards."
"There are troubling reports that airlines are engaged in unfair, abusive and deceptive practices with respect to these loyalty programs," the senators said in a joint statement. These include, for example, reports suggesting that airlines are changing point systems in ways that are unfair to consumers, including by devaluing points, they said, "meaning it takes more points than initially marketed to achieve the promised rewards."
Subscribe to Kiplinger's Personal Finance
Be a smarter, better informed investor.
Save up to 74%
Sign up for Kiplinger's Free E-Newsletters
Profit and prosper with the best of expert advice on investing, taxes, retirement, personal finance and more - straight to your e-mail.
Profit and prosper with the best of expert advice - straight to your e-mail.
In a letter last month, the senators asked both the Department of Transportation (DOT) and the Consumer Financial Protection Bureau (CFPB) for information about actions they are taking to protect consumers from "the deceitful marketing tactics of these frequent flyer programs."
The announcement follows Delta Air Lines' about-face last month on several of the changes it had planned to its SkyMiles loyalty program following a large customer backlash.
Customers not always notified of program changes
Airlines can make changes to their points programs without notifying consumers, as long as the programs' terms of service reserve the right to do so, the senators said. The result, they said, is that "these programs incentivize consumers to purchase goods and services, obtain credit cards, and spend on those credit cards in exchange for promised rewards — all while retaining the power to strip consumers of those rewards at any moment."
The senators also questioned the sale of points to consumers on airline websites, which can be three times the redemption value. For instance, a consumer may spend three cents to buy one point that is only worth about one cent, they said. The difference between the points value at purchase and at redemption can be even greater depending on timing, quantity and where the points are purchased on the website, they added.
Airlines also charge for transferring points, which can result in a loss to the value of the points, the senators said.
Airlines push back on credit card bill
Earlier this year, those senators along with Sens. Peter Welch (D-VT) and J.D. Vance (R-OH) introduced the Credit Card Competition Act (CCA), which aims to increase competition in the Visa- and Mastercard-dominated credit card processing network by requiring banks with assets over $100 billion to add a second credit card network to their platforms. The lawmakers said the move would save merchants and consumers $15 billion annually on credit card fees.
Durbin and Marshall said that several airlines are "falsely claiming," however, that the bill would decimate credit card rewards. "The airlines have negotiated sweetheart deals with the biggest Wall Street banks at the expense of consumers and local businesses for years," they said. "The EU put a hard cap on credit card swipe fees at 0.3%, and their banks and airlines still offer points and miles programs."
In response to a question on United Airlines third-quarter earnings call on October 18, CEO Scott Kirby said that the CCA would indeed kill rewards programs. "It would not exist anymore, will kill debit card rewards programs when it happens," he said.
According to an October 25 Bloomberg report, Delta CEO Ed Bastian said that the legislation, if enacted, would lead to an "unbelievable" backlash from consumers due to the impact it would have on rewards programs.
What to know about using credit card portals for travel
Many major credit card companies provide travel portals to book everything from flights to rental cars, but there are a few caveats to be aware of, as Kiplinger recently reported.
As the article notes, things to consider include the fact that if you need to change your flight and you redeemed points or miles for the flight, those points or miles might not be reissued. Should something else go wrong, such as the hotel losing your confirmation, you would need to call your credit card company for help, not the hotel, as the article notes.
For more tips on travels, check out Kiplinger's Travel hub.
Related Content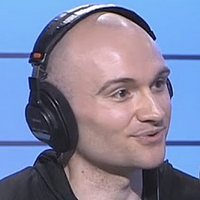 Joey Solitro is a freelance financial journalist at Kiplinger with more than a decade of experience. A longtime equity analyst, Joey has covered a range of industries for media outlets including The Motley Fool, Seeking Alpha, Market Realist, and TipRanks. Joey holds a bachelor's degree in business administration.