Biden Proposes New Rule to Help When Flights Get Canceled or Delayed
Flights canceled or dramatically late? New rules announced by President Biden could take some of the sting out of air travel disruptions.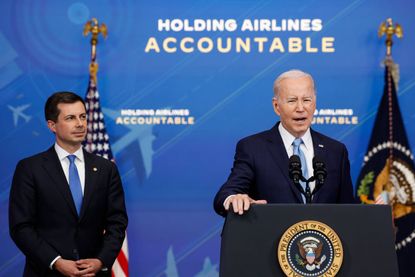 (Image credit: Getty Images)
Flyers who have their flights canceled or backed up by hours could soon get relief from haggling with airlines. President Joe Biden and Transportation Secretary Buttigieg announced the formulation of new rules Monday requiring U.S. airlines to compensate passengers and cover expenses such as meals, hotels and rebooking in cases where the airline has caused a cancellation or significant delay.
The hidden hassle of having flights canceled
We covered this frustrating corner of air travel during the airline industry meltdown during Winter Storm Elliott in December 2022. Busy airports across the country filled with stranded passengers scrambling to cope as Southwest and other carriers took days to sort through a snarl of delays and cancellations.
Airlines had often washed their hands of responsibility to assist passengers with hotels, meals and other expenses when flights were disrupted. CNBC reports there is no legal requirement for airlines to compensate U.S. passengers for delayed or canceled flights, as compared to European Union regulations that require compensation of up to 600 euros ($663) for most significant delays.
Subscribe to Kiplinger's Personal Finance
Be a smarter, better informed investor.
Save up to 74%
Sign up for Kiplinger's Free E-Newsletters
Profit and prosper with the best of expert advice on investing, taxes, retirement, personal finance and more - straight to your e-mail.
Profit and prosper with the best of expert advice - straight to your e-mail.
According to U.S. Department of Transportation (USDOT), only one airline guarantees frequent flyer miles, and two airlines guarantee travel credits or vouchers as compensation if passengers experience significant delays or cancellations that are caused by something within the airline's control.
New passenger compensation rules
After years of complaints, USDOT is stepping in to write regulations that will require airlines to cover these expenses if carriers are responsible for stranding passengers. The new rules will address the following areas of passenger concern:
Compensation, including cash reimbursement, for passengers when there is a controllable airline cancellation or delay of 3 hours or more
Reliable customer service surrounding widespread flight irregularities
Meal vouchers, overnight accommodations, ground transportation and rebooking for controllable delays or cancellations
USDOT has also launched consumer rights website FlightRights.Gov and expanded its Airline Customer Service Dashboard to inform passengers about the available types of airline compensation.
Other key air traveler protections
The Department of Transportation has rolled out a range of other policies to assist stranded and inconvenienced air travelers over the past year.
On Nov. 14, 2022, DoT fined six airlines a total of $7.25 million for failures to provide timely refunds after customers had their flights canceled or significantly changed.
On Sept. 1, 2022, DoT rolled out its Airline Customer Service Dashboard , which allows passengers compare the refund and reimbursement policies of the 10 biggest U.S. airlines.
On Aug. 3, 2022, DoT announced a refund rule to strengthen protections for consumers seeking airline ticket refunds. The rule came in response to years of complaints from consumers stuck with nonrefundable tickets and no way to use them. The updated refund criteria include:
If your flight is canceled
Whenever departure or arrival times are delayed by at least three hours for domestic flights or six hours for international flights
Anytime departure or arrival airport changes or the number of connections is increased
If the original aircraft has to be replaced by another, but there's a major difference in the onboard amenities offered and overall travel experience as a result
The bottom line for airline passengers
When the proposed USDOT rules go into effect, travelers should have a much easier time navigating lengthy flight delays and outright cancellations. Airlines would provide better customer service that efficiently doles out cash compensation, hotel reservations and ground transportation for stranded passengers.
However, until the rules go into effect, USDOT reminds travelers that no U.S. airlines have presently agreed to compensate passengers in cash.
Related Content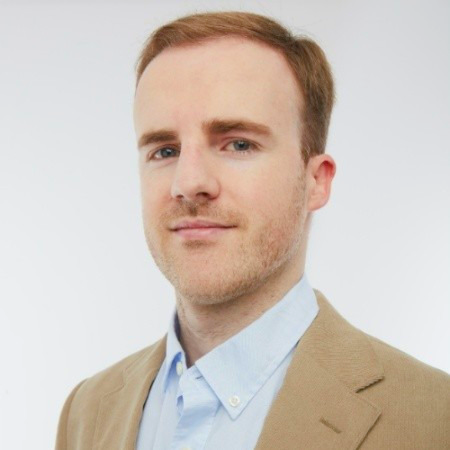 Audience Engagement Manager, Kiplinger.com
Ben Demers manages digital content and engagement at Kiplinger, informing readers through a range of personal finance articles, e-newsletters, social media, syndicated content, and videos. He is passionate about helping people lead their best lives through sound financial behavior, particularly saving money at home and avoiding scams and identity theft. Ben graduated with an M.P.S. from Georgetown University and a B.A. from Vassar College. He joined Kiplinger in May 2017.