Tipflation: Why It Feels Like You're Being Asked to Tip on Everything
What is tipflation and is tipping culture getting out of control?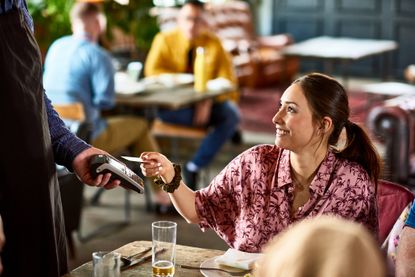 (Image credit: 10'000 Hours)
What began as an act of gratitude for service at restaurants and bars, tipping is now expected in fast-food places and restaurants where your only interaction is with an iPad and Americans are giving into it.
According to the Forbes 2023 Digital Tipping Culture Survey, 95% of respondents said they leave a tip at least sometimes, 76% of people tip always or often, and one in three people feel pressured to leave a tip.
We look into how much the tipping culture has changed in the U.S. and what it means for the money in your wallet.
Subscribe to Kiplinger's Personal Finance
Be a smarter, better informed investor.
Save up to 74%
Sign up for Kiplinger's Free E-Newsletters
Profit and prosper with the best of expert advice on investing, taxes, retirement, personal finance and more - straight to your e-mail.
Profit and prosper with the best of expert advice - straight to your e-mail.
What is tipflation?
The U.S. tipping culture has adapted its own language with tipflation, tip creep and tip fatigue, but what does it all mean?
Tipflation (a blend of 'tip' and 'inflation') refers to the rise in the tip amount expected — often starting at 20% and reaching as much as 30%. by businesses. Tip creep is the rise in tip prompts appearing at more and more touch-screen checkouts. Unsurprisingly, tip fatigue relates to the backlash from customers who are starting to object to the pressure to tip, especially when they don't feel it's warranted.
Tipflation became a part of the nation's vocabulary earlier this year as inflation pushed up the cost of living and people became more sensitive to their spending decisions. Despite record inflation taking its toll, it's clear that there is no "tipping limit" in a household's budget. A Forbes survey revealed that the amount people tip is based on the quality of service first, with personal budget as a secondary thought.
Traditionally, tips are given to employees who are on a tipped minimum wage (also known as cash wage) which is made up of the minimum hourly rate that the employer pays, plus tip credit.
Currently, under the federal Fair Labor Standards Act the Minimum Cash Wage (MCW) for employees who receive tips stands at just $2.13 per hour, although the tip credit must reach $5.12, giving a basic minimum wage rate of $7.25 per hour.
Note, each state has its own MCW and tip credit threshold. Per the Department of Labor (DoL), Florida has an MCW of $7.98 and a tip credit threshold of $3.02 per hour (giving a total basic rate of $11 per hour) and Michigan has a total basic rate pay of $10.10.
However, during the recovery from the pandemic, habits changed resulting in more businesses in occupations that were never "tip worthy" now prompting for a tip. For example, payment processor Square told NBC News that even restaurants that don't offer wait service saw a 16% rise in tip frequency.
Tipping in a Post Covid-19 America
An increase in tipping has come as part of a post covid world, and gratitude is not the only reason for the rise. A change in the way we live (and hygiene concerns) has played its part in forming tipflation. Human interaction in the hospitality sector reduced massively and now we have mostly moved to ordering, paying and tipping for food digitally.
Common sense says that's a reason to tip less because you haven't had the full experience of being waited upon. But Cornell University professor Michael Lynn told CBS News that, when paying digitally: "Research shows the more you ask for, the more you are going to get. The options that start at 18% ... generate more revenue."
This tactic explains the Forbes Survey findings — that 32% of respondents tip more now than they did before the pandemic, and a big 75% of people tip at least 11% more than usual (probably because they're asked to).
A traditional tip pre-Covid was around 15%, with 20% tips reserved for outstanding service. But the Forbes survey shows 42% of people start tipping from 16% to more than 25% on a bill if they pay digitally.
The top three services people tip for the most are sit-down restaurants (58%), food delivery drivers (46%) and fast-casual restaurants (42%).
According to the Wall Street Journal, sales for the U.S. food delivery industry rose by $28 billion from 2019 to 2020, due to the pandemic and a change in lifestyle.
So, although tipflation is a mix of 'tip' and 'inflation,' there have been a lot more contributing factors in a post covid world where people are feeling obliged to tip a bigger amount, and in more places that they're not used to.
Michael von Massow, associate professor of food economics at the University of Guelph tells CBS News: "No one should feel pressured to tip more than the standard percentage, if at all. If a business is prompting you with a tip percentage higher than you are comfortable with, you can always enter a custom amount that you feel is appropriate instead."
Read more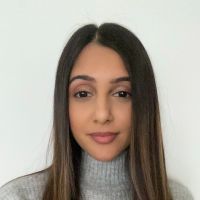 Vaishali graduated in journalism from Leeds University, UK. She has worked for her local news outlet, the Leicester Mercury as well as writing personal finance stories for digital publications, The Money Edit, MoneyWeek and GoodToKnow. When she is not writing about money-saving, deals, finance hacks and other personal finance topics, Vaishali likes to travel and she's a foodie.