Gas Prices Still Falling? It Might Be Time For A Road Trip
In some states, gas prices fell to below $3 a gallon, AAA reports.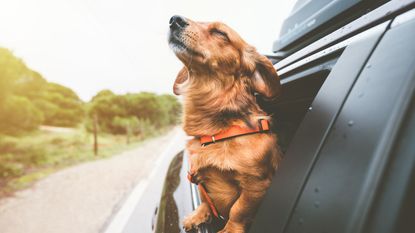 (Image credit: Daria Kulkova, Getty Images)
The national average gas price is $3.44 right now. That's 32 cents less than it was this time last year, according to new data from AAA.
And it's slated to continue going down.
Arizona, Montana and Oklahoma are among the states with the largest decreases. According to the report, the primary reasons are flat demand at the pump and lower costs for oil.
Subscribe to Kiplinger's Personal Finance
Be a smarter, better informed investor.
Save up to 74%
Sign up for Kiplinger's Free E-Newsletters
Profit and prosper with the best of expert advice on investing, taxes, retirement, personal finance and more - straight to your e-mail.
Profit and prosper with the best of expert advice - straight to your e-mail.
"There are now thousands of gas stations selling regular below $3 a gallon, and even a few that have dipped below $2," Andrew Gross, AAA spokesperson, said in the report. "We still need to watch global events for the effect on oil prices, but for now, drivers will benefit from falling prices with every visit to the pump."
Nationwide prices vary from below $3 to more than $5, with much of the West Coast continuing to see higher prices. Though California, notorious for high gas prices, sits firmly above the $5 mark, even though prices still fell by about 14 cents from one week ago.
The situation hasn't changed despite escalating conflict in the Middle East, the impact of which, according to an October 13 Wall Street Journal report, "might be clearer in electricity bills than prices at the pump."
The decrease in gas usage can be attributed to a number of factors, according to the U.S. Energy Information Association. These include low demand after months of high summer prices and inflation, improved efficiency of vehicles and less spending as a result of inflation.
Prices peaked above $5 in 2022, due in part to high global demand for oil that could not keep up with production amid the COVID-19 pandemic. They have been dropping steadily since then, and now, as supply outgrows demand, the numbers are slated to continue to go down.
"Lower gas demand, alongside declining oil prices, has contributed to pushing pump prices down. If oil prices continue to descend, drivers can expect further price drops at the pump in the weeks ahead," according to an October 26 AAA report.
For drivers heading into the holiday season, you might consider visiting a state with the lowest gas prices. AAA has a road trip planner tool on its website to help you calculate what your costs on the road will look like.
RELATED CONTENT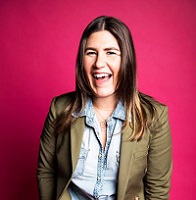 Jamie Feldman is a journalist, essayist and content creator. After building a byline as a lifestyle editor for HuffPost, her articles and editorials have since appeared in Cosmopolitan, Betches, Nylon, Bustle, Parade, and Well+Good. Her journey out of credit card debt, which she chronicles on TikTok, has amassed a loyal social media following. Her story has been featured in Fortune, Business Insider and on The Today Show, NBC Nightly News, CBS News, and NPR. She is currently producing a podcast on the same topic and living in Brooklyn, New York.