Major Hyundai Recall of Nearly 570,000 Vehicles for Fire Risk
Hyundai recalls several popular models for electrical short danger and windshield wiper failure.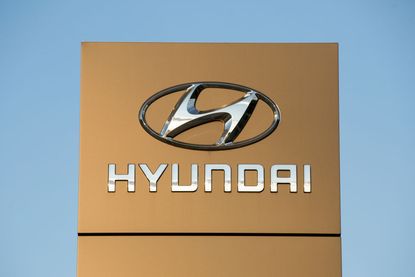 (Image credit: GETTY IMAGES)
A major Hyundai recall gives vehicle owners a new worry after dealing with the nationwide wave of Hyundai thefts driven by social media.
The U.S. National Highway Traffic Safety Administration(NHTSA) has cataloged new Hyundai recalls of 734,997 vehicles, following on the heels of recent Ford and Honda recalls affecting 1.95 million models.
No need to panic, though. Most auto models, even sophisticated electric cars, experience recalls. Major manufacturers constantly monitor car safety and function issues to alert drivers of necessary repairs — which the company then makes at their expense.
Subscribe to Kiplinger's Personal Finance
Be a smarter, better informed investor.
Save up to 74%
Sign up for Kiplinger's Free E-Newsletters
Profit and prosper with the best of expert advice on investing, taxes, retirement, personal finance and more - straight to your e-mail.
Profit and prosper with the best of expert advice - straight to your e-mail.
Find out if your Hyundai model is among the latest manufacturer recalls below.
Hyundai recalls multiple top models
Hyundai Santa Fe, Santa Cruz - Electrical fire risk
Hyundai is advising owners of 567,912 SUVs and trucks about a potentially faulty tow hitch that can take on water and short circuit. The faulty electrical wiring in the defective hitches can lead to an increased risk of fire, according to a new NHTSA recall report.
The Korean automaker asks affected owners to park away from buildings until the electrical short risk can be mitigated. While a fire is unlikely, the risk is still real for the affected model years.
The recalled vehicles include:
2022-2023 Hyundai Santa Cruz
2019-2023 Hyundai Santa Fe
2021-2023 Hyundai Santa Fe HEV
2022-2023 Hyundai Santa Fe Plug-in HEV
Hyundai announced it will send owners instructions by May 16 to take their vehicle for a free repairs at authorized dealerships.
Hyundai Palisade - windshield wipers
The NHTSA reports that windshield wipers may fail to operate properly on 167,085 Hyundai Palisade models, as revealed by recent manufacturer tests.
The report warns that the "wiper motor may operate intermittently or fail to operate due to snow or ice buildup on the windshield, causing the wipers to fail." Hyundai noted in the report that inoperable wipers could increase crash risks for drivers by reducing visibility while operating their vehicles.
The affected Palisade models were sold between 2021 and 2023. While the report clarifies that only 1% of recalled vehicles have the defect, it's impossible to predict if yours is part of the 1% or not.
If you're affected, watch for a notice in the mail on May 16th directing you to the nearest Hyundai dealer, where they should replace your windshield wiper arm free of charge.
Tips to keep car repair costs down
Here are a few tips to level the playing field when dealing with car repairs :
Don't change the oil more than you need to. "Every 3,000 miles" isn't really necessary anymore, especially with modern engine oils. Stick to the manual's recommendations and refuse all those calls, texts and mailers from dealerships and service shops.
Do your homework. Research car repairs on websites like YourMechanic and RepairPal. Use this info to gauge if the repair estimate matches the diagnosed problem.
Find a local mechanic you trust. Don't jump from shop to shop and potentially overpay on major repairs. Instead, pick a repair shop or gas station in your neighborhood, get to know them on a first-name basis and be friendly. You could be surprised by the quality service and repair savings that can result.
Get a second opinion. Car repairs are outside most of our subject matter expertise, but a four-figure repair estimate should give you pause. Make sure to get a second opinion if an estimate seems way too high.
Related Content
Audience Engagement Manager, Kiplinger.com
Ben Demers manages digital content and engagement at Kiplinger, informing readers through a range of personal finance articles, e-newsletters, social media, syndicated content, and videos. He is passionate about helping people lead their best lives through sound financial behavior, particularly saving money at home and avoiding scams and identity theft. Ben graduated with an M.P.S. from Georgetown University and a B.A. from Vassar College. He joined Kiplinger in May 2017.