Confessions of a Shopaholic: Men are Bigger Spenders than Women
Stereotypes suggest it's women who love to shop, but new research shows men do too, and they actually spend more than women.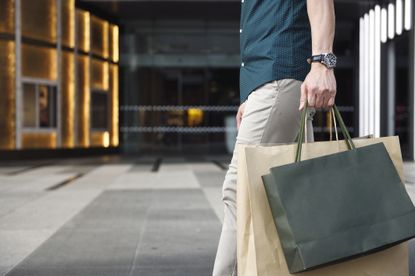 (Image credit: Carlina Teteris)
Stereotypes have taught us that women are shopaholics, to the extent that there's something called a "lipstick index" used as a financial indicator for recessions. Images of women shopping permeate popular media, and it's expected that women turn to shopping as treats and for "retail therapy."
So, you might blame women for reaching into their pockets far too much when shopping based on stereotypes, but new research by Deloitte suggests men shop just as much — and then end up spending more than women.
Deloitte surveyed consumers in 23 countries over six months, with a database of around 150,00 consumer descriptions and analyzed their spending habits. This is what they found:
Subscribe to Kiplinger's Personal Finance
Be a smarter, better informed investor.
Save up to 74%
Sign up for Kiplinger's Free E-Newsletters
Profit and prosper with the best of expert advice on investing, taxes, retirement, personal finance and more - straight to your e-mail.
Profit and prosper with the best of expert advice - straight to your e-mail.
Men spend 40% more than women when shopping on a range of purchases. The famous line "treat yo self" is the motto of a millennial man, with a median expenditure of $53, $20 more than a woman's median spend.
Women who were surveyed spent an average of $28 in the last month whereas men spent an average of $39, $11 more.
Globally, men spend 57% more on food and drinks than women.
The "lipstick index" refers to women purchasing lipstick or cosmetic goods as an affordable and short-lived "treat" at a time of economic uncertainty, for example in a recession. Deloitte believes the lipstick index doesn't give the full picture of consumer spending and that this survey captures broader purchases and spending habits.
And with this information, all that can be said is it's time to put gender stereotypes to bed. Deloitte research shows spending money isn't a woman's area of expertise and men know how to splurge too.
So, rather than the lipstick index, Deloitte brings a new phenomenon: the bourbon barometer, which refers to a millennial male who has "treat yo self" at the top of his vocabulary, likes to have fancy dinners out and stocks up on premium drinks to live a luxury ideal.
Related Content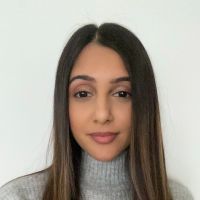 Vaishali graduated in journalism from Leeds University, UK. She has worked for her local news outlet, the Leicester Mercury as well as writing personal finance stories for digital publications, The Money Edit, MoneyWeek and GoodToKnow. When she is not writing about money-saving, deals, finance hacks and other personal finance topics, Vaishali likes to travel and she's a foodie.