Insurance Broker Highlights Big Changes for Property Insurance in 2023
2022's natural disasters had a huge impact on the property insurance industry, so he recommends homeowners study their policies to ensure they understand how their coverage might be changing.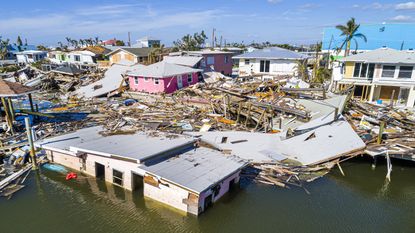 (Image credit: Jeffrey Greenberg, Universal Images Group via Getty Images)
"Fires and storms made 2022 one of the most costly years to the insurance industry, leading to the failure of several companies across the country," says Karl Susman, a Los Angeles-based insurance broker. "Unlike 'what happens in Vegas stays in Vegas,' where property insurance is concerned, what happens anywhere across the country has the potential to impact the rates that we all pay for coverage."
A longtime friend of this column, Susman has been an insurance broker for over 30 years, holds a master's degree in insurance management from Columbia University and serves as an expert witness in lawsuits involving coverage and agent malpractice issues.
Rates Increasing, and Some Important Coverages Being Trimmed
"Dennis, for your readers who will acquire either a new or renewed homeowners or a commercial policy in 2023, they have an important obligation to themselves: It is being aware of and understanding the coverages they are paying for. This is a time to carefully not just read, but study your insurance policy, as some coverages that were fairly automatic may no longer be included as standard in your policy."
Subscribe to Kiplinger's Personal Finance
Be a smarter, better informed investor.
Save up to 74%
Sign up for Kiplinger's Free E-Newsletters
Profit and prosper with the best of expert advice on investing, taxes, retirement, personal finance and more - straight to your e-mail.
Profit and prosper with the best of expert advice - straight to your e-mail.
Susman listed several important coverages you need to consider:
1. Guest Medical Coverage
Both your homeowners and business policy absolutely should have guest medical no-fault coverage. This will pay regardless of why a guest in your home or business gets hurt and incurs medical bills: No lawsuits, no questions asked, their bills are paid.
He underscores, "Take the maximum coverage amount you can obtain, as the cost per year will be less than two drinks at Starbucks."
2. Event Insurance and Wedding Cancellation Coverage
What if I am planning on having a large event at my home or business?
"Event insurance coverage is a wise, and inexpensive, investment — $200 to $300 — that helps protect you from liability in case someone is injured or damages the venue's property. It can also include liability for liquor should you be serving.
"Most insurers also offer cancellation coverage for weddings, which reimburses non-refundable lost deposits if you must cancel or postpone for reasons beyond your control — but not for 'cold feet.' Coverage for presents, photos, a wedding dress, tuxedos and other items is also obtainable."
3. Adequate Coverage for Jewelry
"Unfortunately, most people are unaware that, in most policies, jewelry is covered up to $1,500, no matter where it is located. However, it is possible to obtain a jewelry rider that covers, for example, expensive items kept in a safe-deposit box that you take out for special occasions. It is extremely important to contact your agent or broker to let them know you're taking them out of the vault to be worn."
Also, from the tales of bewildered readers who have had the contents of their safe-deposit box vanish, be aware that the contents of a safe-deposit box are not insured by the FDIC or the financial institution. And your bank will disclaim all responsibility.
Drugs, Minors, Illegal Substances or Acts
"Keep in mind," Susman notes, "that, as a general rule, illegal substances or intentional acts of wrongdoing are not covered by insurance. If someone in your family is out 'Breaking Bad,' do not expect your insurance company to step in and protect you.
"Marijuana is a drug, legal or not, and if you're providing it to your guests, you're assuming a risk that your insurance company will refuse coverage if they get high, damage your things or leave and damage property of others or people are injured.
"If you are unsure about the legalities of ownership or use of personal firearms, check with a local office of the ATF (Bureau of Alcohol, Tobacco, Firearms and Explosives). Don't look for insurance to bail you out of something that is illegal."
Practical Suggestions to Avoid Cancellation
"To save on premiums, insurance is a product you must try to avoid using, and you do not want to be canceled for something you failed to do which resulted in a huge claim. So, offer to pay for Uber or Lyft if your guests have had too much to drink.
"You don't want anyone driving intoxicated, for their safety and of others as well, as the potential for you being held responsible if they became inebriated on your premises. It's also a good idea and very considerate to have nonalcoholic beverages and mocktails on hand for people to be able to stay sober while avoiding the social stigma of not drinking with the crowd."
Susman was quick to underscore the importance of dietary restrictions. "If you are informed of peanut allergies and choose to ignore the warning, realize that a single peanut could send a guest into anaphylactic shock, and a lawsuit is likely to result."
Don't Miss a Payment, and Do What's Recommended
Most of us have been a day late or even missed a premium payment, received a lapse notice, quickly made it up and were reinstated. "Do NOT expect that to happen in 2023," Susman warns, "regardless of the reason you missed that payment."
It is no secret that companies are trying to lower their exposure to risk, given the huge losses in 2022. Fewer payment plans are available, meaning you've got to write a large check at once vs. making payments over time. So, if you can't pay in full, for many people this means no insurance.
Additionally, as several of my readers have commented, letters giving them specific instructions on how to make a loss less likely are being received from their insurance carriers, often concerning trees and branches overhanging roofs.
"This increases the risk of a fire reaching your home as well as damage to the roof itself from the limbs and foliage. Therefore, see to it that this is remedied immediately, or you risk cancellation of your policy."
Susman's advice? "Do what they say. It is common sense. Don't be a cheapskate."
Increase Your Limits
Susman concluded our interview with "peace of mind" advice.
"Given the increased costs of everything, it is important to have adequate limits. You can easily call your agent and say, 'Increase my coverage since things are costing more money and taking longer to be repaired.' It is the safest move you can make right now in a world of insurance uncertainty."
Dennis Beaver practices law in Bakersfield, Calif., and welcomes comments and questions from readers, which may be faxed to (661) 323-7993, or e-mailed to Lagombeaver1@gmail.com. And be sure to visit dennisbeaver.com.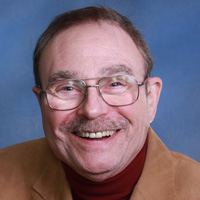 Attorney at Law, Author of "You and the Law"
After attending Loyola University School of Law, H. Dennis Beaver joined California's Kern County District Attorney's Office, where he established a Consumer Fraud section. He is in the general practice of law and writes a syndicated newspaper column, "You and the Law." Through his column he offers readers in need of down-to-earth advice his help free of charge. "I know it sounds corny, but I just love to be able to use my education and experience to help, simply to help. When a reader contacts me, it is a gift."