How to Deal With Property Insurance Claims After Storms
There are right ways to deal with your insurance company, and there are ways that will slow down the process. Here's how to do it the right way.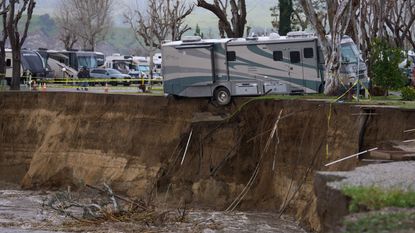 (Image credit: Allison Dinner/AFP via Getty Images)
"The ferocious snowstorms that continue to pummel California and much of the nation have resulted in massive insurance claims by thousands of business and property owners — and often this is the first time they have ever been faced with filing property insurance claims," says Los Angeles-based Karl Susman, an insurance broker for over 30 years and an expert witness in lawsuits involving coverage and agent-malpractice issues.
Karl phoned my office to say he is "concerned that a great deal of false and misleading advice on how to deal with claims will result in substantial delays." He proposed answering some common questions that policyholders ask once they've suffered a loss and addressing some current scenarios that have been in the news. I could not say yes quickly enough.
Common Questions From Policyholders and a Few Scenarios
Q: I have to file a claim. Do I need a lawyer right away?
Subscribe to Kiplinger's Personal Finance
Be a smarter, better informed investor.
Save up to 74%
Sign up for Kiplinger's Free E-Newsletters
Profit and prosper with the best of expert advice on investing, taxes, retirement, personal finance and more - straight to your e-mail.
Profit and prosper with the best of expert advice - straight to your e-mail.
Start with the assumption that your insurance company is going to do right by you. Do not rush out and retain a lawyer! If it turns out that they don't do right by you, then ask for a claims manager or supervisor. If that is still not satisfactory and you feel the insurer is not being reasonable, then it is possible to retain a public adjuster (more on that later). If that still is not satisfactory, then and only then would you want to hire an attorney.
Hiring an attorney prematurely or unnecessarily for the typical loss slows down the process of resolving your claim and can add considerable expense, as lawyers will typically be paid a percentage of the settlement.
Also, for the typical storm-related loss, hiring an attorney takes your claim to a completely different insurance company department. There are fewer adjusters who are trained to deal with attorneys. This will cause a delay — sometimes lasting months and even years — with no benefit to the policyholder!
Q: I'm frustrated with my insurer's response to my claim. Would it help me to file a complaint against them about the valuation of my claim with the office of my state's insurance commissioner?
Generally, it is a zero-sum game. The insurance commissioner's office will send a letter to the insurance company that essentially says, "Please justify your actions with this customer's complaint." The insurance company will answer the complaint with the same documents they gave to their customer. Filing a complaint seldom accomplishes a thing, but again, we are talking about the average claim. The exceptional, bad-faith case is a different story.
Q: Is it worth it to hire a public adjuster? I hear they have a bad rap.
The typical cartoon-character public adjuster shows up at your business or home after it has been destroyed, quickly signs you up and takes a piece of the insurance settlement, leaving you with much less than your own insurance company would have offered you.
"Propaganda," says Susman. "Just as all lawyers aren't crooks, there are good and some very poor public adjusters. In my experience, the main reason people are often dissatisfied with having retained a public adjuster is that the expectations of what a PA can do are not often met, and the settlement process can be slowed down considerably. I have seen instances where it took years to resolve a claim, and the insured got nothing different than what the company first offered."
Insurance companies are not looking to not pay claims. "The public often thinks that hiring a public adjuster will in some way force the insurance company to do more," Susman says. "But that is not how insurance functions. If you can justify the claim, the insurance company will almost always pay it. But they need to justify the payment."
He recommends, "If you are having trouble getting a claim resolved, put on your claims adjuster hat and ask yourself, 'If I was the adjuster, what would I need to see in order to pay this additional money?'"
Q: My home business was among the RVs at an RV park that were recently swept into California's Santa Clara River, totally destroyed. I have insurance, so what should I do?
"If you have a total loss like that, I would ask for policy limits," Susman says. "What often happens is that when people have a total loss, and they realize they didn't have enough coverage, instead of taking policy limits, they want to fight and get more. It is a zero-sum game, the worst thing to do. The message is simple: If you have a total loss, don't try to collect more than your policy limits. It is a waste of time and money and will reward you with heartache."
Q: Can I sue the RV park instead of filing a claim with my insurance? Fifteen years ago, something similar happened, and they should have warned me to move my vehicle.
"Fifteen years ago? Give me a break!" Susman replied. "Unless you can prove the park ownership was on notice that the river was about to suddenly flood again, you can't blame them. That's why you have insurance. Given climate change, there is no way to hold the RV park liable merely because something similar happened years ago. It is a matter of how far into the future do we think we can peer. As these storms have shown, the answer is 'not very.' At what point do you stop?"
Some Final, Important Recommendations
Please, don't forget that claims adjusters are people. They have good days and bad days just like everyone else. Their job is to hear from folks who are at their worst because something bad has happened. Try to have a little sympathy, a little empathy. Be polite!
Don't exaggerate or lie. This can nuke your entire claim.
Don't forget that your adjuster gets paid to settle your claim. They want to settle your claim, not reject it. Help them help you.
Think of technology as your friend when claims people are pulling out their hair with so much to do. Providing good photos and videos to your adjuster will help speed the process.
Review your insurance needs annually with your agent or broker.
Use a home insurance comparison tool — below — to find the right deal for you.
Dennis Beaver practices law in Bakersfield, Calif., and welcomes comments and questions from readers, which may be faxed to (661) 323-7993, or e-mailed to Lagombeaver1@gmail.com. And be sure to visit dennisbeaver.com.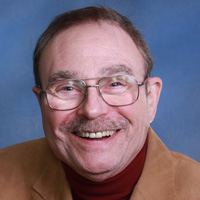 Attorney at Law, Author of "You and the Law"
After attending Loyola University School of Law, H. Dennis Beaver joined California's Kern County District Attorney's Office, where he established a Consumer Fraud section. He is in the general practice of law and writes a syndicated newspaper column, "You and the Law." Through his column he offers readers in need of down-to-earth advice his help free of charge. "I know it sounds corny, but I just love to be able to use my education and experience to help, simply to help. When a reader contacts me, it is a gift."