Which of the 10 Money Languages Do You Speak?
Identifying the emotions that you feel about money could help you improve your relationship with it.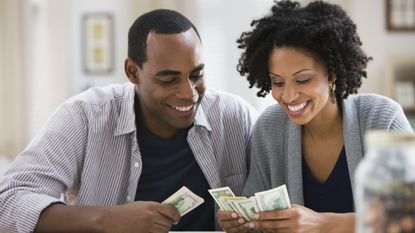 (Image credit: Getty Images)
Do you know your love language? There is a famous book/concept by Gary Chapman called The 5 Love Languages. It is a fun exercise to learn which of the five love languages you speak, as they can elaborate on how you give and receive love. To summarize them, they are words of affirmation, acts of service, gifts, quality time and physical touch. So, I'll ask again, do you know which of these five you most identify with as it relates to giving and receiving love?
If you don't, it is OK. However, I highly encourage you to take the exams online or read the book and find out. You'll hopefully be enlightened in a way that really strengthens your relationships once you not only know what love language you use, but what your loved one uses as well.
Now, although I am a real Casanova, today's article isn't about your love language. Rather, I thought it would be interesting to think of this concept through the money spectrum. You see, love and money elicit many of the same emotions, so I'm going to take a shot at sharing the most common money languages I've witnessed through the years. Hopefully, you can most closely identify with one and from there use it to better your relationship with money.
Subscribe to Kiplinger's Personal Finance
Be a smarter, better informed investor.
Save up to 74%
Sign up for Kiplinger's Free E-Newsletters
Profit and prosper with the best of expert advice on investing, taxes, retirement, personal finance and more - straight to your e-mail.
Profit and prosper with the best of expert advice - straight to your e-mail.
What are the money languages?
1. Stress
They say issues with money is one of the top reasons for divorce. More explicitly, the stress that is attached to money. It can come in the form of having too much or too little. It can also come in the form of not knowing how to spend it appropriately or disagreeing about how to spend it. In any event, for many people, money is a stressful thing. It becomes built up as this major part of one's life and always has a shadow of stress associated with it.
2. Greed
There is no doubt that greed is a major benefactor of money. This is well documented going way back to biblical times. There have been wars fought over greed for money — and some are still being fought to this very day. There certainly is good greed and bad greed, however. It is OK to want more money, but it is destructive if that want is all-encompassing or gets in the way of your morals. That said, plenty of people are consumed by their greed.
3. Anxiety
I personally know many people who didn't grow up with lots of money and now have accumulated their fair share. In many of these situations, money creates a level of anxiety in them. Will they end up poor again? Can it all be taken away, like what happened with XYZ family members? Although, in many of these situations, they have accomplished exactly what they set out to do, it doesn't shake that unshakable feeling of anxiety.
4. Happiness
For some, their money language is happiness. Regardless of how much or little they have, money makes them happy. They see it as a great enabler of things, from vacations to lifestyle, to charity, to taking care of their family. They don't define money by amounts, but rather by experiences and/or what this money can do to better their lives and the lives of those around them.
5. Pride
While many people who have accumulated money, especially if they've come from modest means, feel anxious about the money they have, I'd say there are many others who are very proud of their newfound wealth. They've set out on a mission and are justifiably proud of their accomplishments. Of course, there is a point where pride can turn into showiness, so these people must be careful. That said, there is nothing wrong with being unapologetically proud of the financial successes you've achieved.
6. Envy
Do you find yourself jealous or envious of others' financial successes? This is a tough money language and can be very destructive on many levels. For this group, I think it is most helpful to remember that there is always someone with much more and much less money than you have. Even if you are the outlier in your friend group, being envious of money can be a debilitating emotion.
7. Guilt
Do you have this sinking, guilty feeling that you have accumulated your share of money but others haven't? This is a tough one, and I certainly get it. For this group, it is important to do your best not to feel guilty, as there are plenty of ways to give back. Try thinking of money as a tool to make the world better, and hopefully, some of your internal guilt for the hard work and sacrifices you've made will slowly dissipate.
8. Fear
Are you on your way up and afraid of what money will do to you? Have you seen others turn into someone unrecognizable after they've amassed a lot of it? This can certainly be the root of why money can lead to fear and self-sabotage in many people's lives. The good news is you, and only you, can control how money affects you. The harder pill to swallow is if you are truly fearful of what the impact will have on your significant other. In these cases, I find it most useful to be open and honest on the topic rather than bury it inside to explode in the future.
9. Security
Perhaps one of the most common emotions that money elicits is security. It may be the one I most identify with personally. The more one accumulates, the more "secure" they feel. Individuals can/do take a lot of solace in knowing they are debt-free, or could retire, or even are in a position that if they lose their job, they won't starve. All these feels are certainly understandable, as money for many of us equals security.
10. Love
Finally, for some, money equals love. They love everything about it and yearn for more. Like anything else, there are healthy and unhealthy love relationships with money. You go too far, and it can become an unhealthy obsession. You don't love it enough, and you might squander hard work. Like anything else, a little bit of love when it comes to money, I feel, can be an empowering feeling.
Which money language do you identify with?
Are there perhaps two of these money languages that jump off the page for you? Now here comes the fun part: What would you say your significant other's money language is? If you're unsure, run this past them and ask them to answer accordingly.
Once you have a good sense of what you and your loved one's money languages are, the stage is set for the real work to be done. Discuss why you feel the way you do about money. How can you enable each other to change and/or use your money languages to your benefit? Are there ways for you and your loved one to have a better understanding of your thoughts and feelings as they pertain to money?
Hopefully, this exercise and article provoke some inward and outward reflections that could help you and those around you have a better relationship with money and one another.
As always, stay wealthy, healthy and happy.
Financial planning and Investment advisory services offered through Diversified, LLC.
Diversified is a registered investment adviser, and the registration of an investment adviser does not imply any specific level of skill or training and does not constitute an endorsement of the firm by the SEC.
A copy of Diversified's current written disclosure brochure which discusses, among other things, the firm's business practices, services and fees, is available through the SEC's website at: www.adviserinfo.sec.gov.
Diversified, LLC does not provide tax advice and should not be relied upon for purposes of filing taxes, estimating tax liabilities or avoiding any tax or penalty imposed by law. The information provided by Diversified, LLC should not be a substitute for consulting a qualified tax advisor, accountant, or other professional concerning the application of tax law or an individual tax situation.
Nothing provided on this site constitutes tax advice. Individuals should seek the advice of their own tax advisor for specific information regarding tax consequences of investments. Investments in securities entail risk and are not suitable for all investors. This site is not a recommendation nor an offer to sell (or solicitation of an offer to buy) securities in the United States or in any other jurisdiction.
related content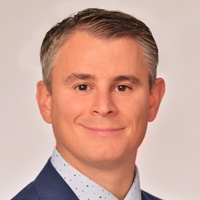 President, Partner and Financial Adviser, Diversified, LLC
In March 2010, Andrew Rosen joined Diversified, bringing with him nine years of financial industry experience. As a financial planner, Andrew forges lifelong relationships with clients, coaching them through all stages of life. He has obtained his Series 6, 7 and 63, along with property/casualty and health/life insurance licenses.