Interest on Bank Accounts Too Low? Consider Changing Banks
As the Federal Reserve continues to raise interest rates, more consumers have incentive to switch banks to earn more interest on their checking and savings accounts.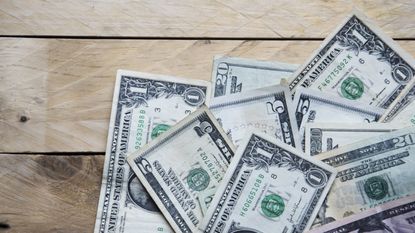 (Image credit: Getty Images)
It's difficult to see the impact of making a small decision in your financial life. Specifically, many people find it cumbersome to switch from one bank to another, such as to earn more interest on bank accounts. But as millions of consumers grapple with the inertia that keeps them with their same bank, they are leaving billions of dollars on the table.
But that tide is turning — Americans are beginning to look at other banking options as interest rates increase and consumer satisfaction of large retail banks continues to decrease. One in four respondents in an April 2022 survey indicated they moved money from one financial institution to another to earn higher interest on their funds. And as the Federal Reserve is projected to continue raising rates in 2023, consumers will have greater incentive to switch banks where they can earn a higher APY.
So if you're looking at your finances and wanting more out of them, here are three ways to make improvements.
Subscribe to Kiplinger's Personal Finance
Be a smarter, better informed investor.
Save up to 74%
Sign up for Kiplinger's Free E-Newsletters
Profit and prosper with the best of expert advice on investing, taxes, retirement, personal finance and more - straight to your e-mail.
Profit and prosper with the best of expert advice - straight to your e-mail.
1. Consider Switching Banks for a Higher Yield
A higher savings rate can earn you an easy return on your money. By keeping your savings in a low-interest checking or savings account, you're missing out on compound interest — which is your money multiplying based on the interest rate offered. And while it sounds complicated, it takes only a few minutes to get started.
Here are the steps to keep in mind:

Start by finding the interest rate you're earning at your bank or financial institution right now.
Find options, like M1, that offer a higher interest rate. Rates continually change, so be sure to compare a few to find the best rate available today. And on top of the interest rate, be sure the new bank offers the tools and features you need on a regular basis, like an easy-to-use mobile app or mobile check deposit.
Once you've made the switch, be sure to contact your old bank and completely close the account to avoid any fees or fraudulent activity.
Another option to compound your earnings even further is to take your interest income and put it to work in an investment account like a Roth IRA or taxable brokerage account. Over time, those small monthly interest payments may grow into hundreds or even thousands of dollars for you to enjoy in retirement.
However, investing involves risk, and you can lose your principal for the possibility of higher returns. Returns aren't guaranteed, and everyone should consider their own financial situation to determine if investing is the right choice for them.
2. Consider Rolling Over Your Old 401(k)
If you're like millions of Americans who have switched jobs in the last few years, you may have an old retirement account left behind. So as you leave a job and start a new one, be sure to not lose track of the retirement account you have been putting money into.
With that old 401(k), you have a few financially sound options that avoid tax penalties if you were to withdraw the funds:
Roll your 401(k) over into your new employer's retirement plan. This process is straightforward and takes roughly 15 minutes to complete.
Roll your 401(k) over into a rollover IRA. This gives you control over which brokerage you use and what investments you have access to.
You have the option to cash the balance out, but you might be required to pay taxes and penalties, which will cut severely into the dollars you've allocated toward retirement.
At M1, we offer an option to help consolidate those retirement accounts from previous employers into an IRA.
3. Conduct an Annual Check-In to Evaluate What's Working — and What Isn't
An annual financial review of your personal finances is a straightforward way to ensure you're getting the most out of your money. While this may sound mundane, it can be a simple 10-minute exercise that comes down to one simple framework: looking at what products you use and asking yourself if you're satisfied with the value you're earning from your financial institution.
And this can work for any financial product you have in your toolbelt, including your checking and savings accounts, credit cards, loans, brokerage accounts and more. If you're not satisfied or think there may be a better option, some quick searching can help ensure you have the best product for your needs.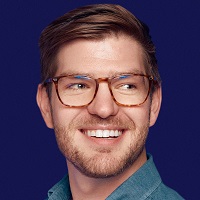 Brian Barnes is the Founder & CEO of M1, a personal wealth-building platform that enables people to invest, borrow, spend, and save money easily and optimally using customization and personalization. Hundreds of thousands of people have entrusted M1 with over $5.5B of assets, and M1 has been recognized and featured in The Wall Street Journal, Barron's, Money, Motley Fool, Investopedia, and Yahoo Finance.