When It's Time to Drop Your Parents' Health Insurance
Thanks to the Affordable Care Act, the uninsured rate for twenty-somethings has plummeted.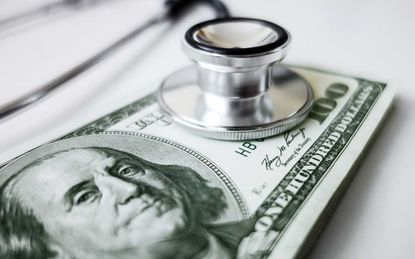 (Image credit: Getty Images)
One of the most popular provisions of the Affordable Care Act allows young adults to stay on their parents' health insurance plan until they're 26. I've been fortunate to have coverage through my parent's insurance plan for several years, but I will soon switch to a Kiplinger plan.
Some insurers allow adult children to stay on their parents' plan through the month of their 26th birthday, while others stop coverage on your birthday. Either way, if you're covered by your parents' plan, you should start looking for alternatives well before time runs out.
COBRA coverage. You have the option to stay on your parents' plan after you turn 26 under COBRA (which stands for the Consolidated Omnibus Budget Reconciliation Act). The law typically allows someone who leaves their job to remain on their employer's plan for up to 18 months, but young adults who are about to age out of their parents' plan are also eligible. You'll have to notify your parent's employer that you want to sign up for COBRA, and once you do, benefits will be available to you for up to 36 months. The one major caveat: COBRA is expensive. Many employers cover all or most of the cost of employees' health insurance premiums, but when you elect to enroll in COBRA, you (or your parent) will have to pay the entire premium. Average premiums for COBRA plans are $600 to $700 per month, says Karen Pollitz, senior fellow at the Kaiser Family Foundation.
Subscribe to Kiplinger's Personal Finance
Be a smarter, better informed investor.
Save up to 74%
Sign up for Kiplinger's Free E-Newsletters
Profit and prosper with the best of expert advice on investing, taxes, retirement, personal finance and more - straight to your e-mail.
Profit and prosper with the best of expert advice - straight to your e-mail.
If you're working and your employer offers health benefits, its plan is likely to be less expensive than continuing coverage under COBRA. Turning age 26 and losing coverage through your parents' plan is a "qualifying event," which means you don't have to wait until open enrollment (which usually occurs toward the end of the year) to sign up for health insurance.
Affordable Care Act. If you don't have health insurance through your job, your next stop should be HealthCare.gov. The Affordable Care Act expanded access to health care for all uninsured Americans, including young adults, through the online health insurance marketplace.
Plus, you may be eligible for financial assistance that will significantly lower the cost of premiums. The American Rescue Plan, signed into law in March, significantly expanded ACA subsidies, lowering premiums for individuals at every income level and eliminating them entirely for some households. If your estimated modified adjusted gross income for 2021 is between 100% and 150% of the federal poverty level ($12,880 to $19,320 for a one-person household), you'll be able to purchase enhanced silver-level plans at no cost. Visit HealthCare.gov and select your state to access the health insurance marketplace. You can also use this tool to determine whether you're eligible for Medicaid, which provides health insurance coverage to low-income households.
Coverage for students. If you're attending graduate school or any educational institution, you may qualify for student health insurance. Student health insurance is often very good, but the quality of coverage varies, says Mina Schultz, ACA outreach and en­rollment manager at Young In­vincibles, a young adult advocacy group. Another option for students who are unemployed is Medicaid, Schultz says. If you earn less than $16,000, you may be able to enroll in Medicaid for a low cost or no cost at all.
If you're not sure which option is best for you, consider consulting with an ACA Navigator. ACA Navigators are a network of health care experts who can help you apply for health insurance and may provide assistance even after you've enrolled in a plan. You can find one in your area at GetCoveredAmerica.org.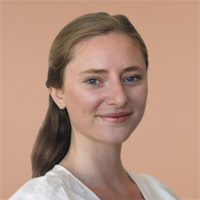 Staff Writer, Kiplinger's Personal Finance
Emma Patch joined Kiplinger in 2020. She previously interned for Kiplinger's Retirement Report and before that, for a boutique investment firm in New York City. She served as editor-at-large and features editor for Middlebury College's student newspaper, The Campus. She specializes in travel, student debt and a number of other personal finance topics. Born in London, Emma grew up in Connecticut and now lives in Washington, D.C.