Households Less Optimistic About Finances
Many households say their financial outlook is worse than it was a year ago, according to a recent Federal Reserve Bank of New York survey.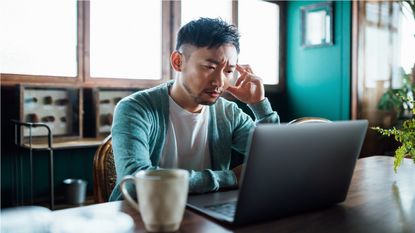 (Image credit: Getty Images)
Households are less optimistic about their current financial situation and expectations for the future compared to one year ago, according to the August 2023 Survey of Consumer Expectations, from the Federal Reserve Bank of New York's Center for Microeconomic Data. The general outlook about current credit conditions and expectations about future conditions also both deteriorated.
Households reported that it is harder to qualify for credit than one year ago and expected it will be harder to obtain credit in the year ahead. The possibility of missing a debt payment over the next three months dropped by about 0.5% to 11.1%. But over the next year, households only expect their earnings to grow by 0.1% to 2.9%, a number that has remained relatively stable since September 2021.
Just over 30% of respondents thought the average interest rate on savings accounts would be higher in 12 months, the survey showed, marking a small decrease of 0.8%. Perceptions about households' current financial situations also worsened from the previous year, while expectations about how the situation might look in a year were roughly unchanged.
Subscribe to Kiplinger's Personal Finance
Be a smarter, better informed investor.
Save up to 74%
Sign up for Kiplinger's Free E-Newsletters
Profit and prosper with the best of expert advice on investing, taxes, retirement, personal finance and more - straight to your e-mail.
Profit and prosper with the best of expert advice - straight to your e-mail.
The survey also showed that the fear of job loss is real, rising sharply by 2% to 13.8%, the highest level since April 2021, while the expectation for growth in income declined to 2.9%, the lowest reading since July 2021. The probability of voluntarily leaving a job increased 1.9% to 18.9%, while the probability of finding a new job, in the case of job loss, was little changed, down just 0.1% to 55.7%.
Expectations surrounding inflation were largely stable, rising slightly to 3.6% and 3.0% in the short- and longer-term, respectively, but falling slightly to 2.8% at the medium-term horizon.
About the Survey of Consumer Expectations (SCE)
The SCE gathers information from approximately 1,300 households about their expectations regarding food prices, gas, housing, spending, access to credit and education. Expectations are also available by age, geography, income, education, and numeracy. In the final analysis, the survey showed that households view their current financial situation as having slightly deteriorated compared with one year ago.
Related Content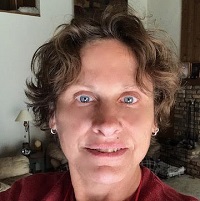 For the past 18+ years, Kathryn has highlighted the humanity in personal finance by shaping stories that identify the opportunities and obstacles in managing a person's finances. All the same, she'll jump on other equally important topics if needed. Kathryn graduated with a degree in Journalism and lives in Duluth, Minnesota. She joined Kiplinger in 2023 as a contributor.