Gen Z Taps TikTok for Financial Advice: What to Do Instead
Many young people also admit they would follow financial advice from social media influencers without first ensuring it's sound. Here's what to do instead.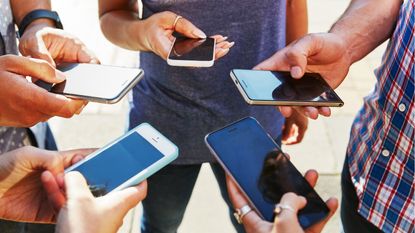 (Image credit: Getty Images)
A study conducted by Qualtrics on behalf of Credit Karma found that 52% of Gen Zers are getting financial advice from TikTok, and 57% are getting it from Instagram. Let's just think about this from a financial literacy perspective: More than half of Gen Zers in the study admitted to taking financial advice from unknown people they found on social media.
According to the study, "Millennials, on the other hand, mainly seek out this kind of information and advice on Facebook (53%) and Instagram (39%)." That's just as misguided.
I'm verklempt.
Subscribe to Kiplinger's Personal Finance
Be a smarter, better informed investor.
Save up to 74%
Sign up for Kiplinger's Free E-Newsletters
Profit and prosper with the best of expert advice on investing, taxes, retirement, personal finance and more - straight to your e-mail.
Profit and prosper with the best of expert advice - straight to your e-mail.
Spread the Lunacy
I want to be really clear about this: Young people do not trust just anyone with regard to finding goods and services. But they have shown that they trust complete strangers who are influencers and are trying to not only gain clicks, but also sell them something.
The study showed that 75% of Gen Z and Millennials in the study follow specific influencers who create content to capture their attention and may or may not know anything about finance. Now for another shocker: "37% say they would take such financial advice at face value without feeling the need to fact check the information."
About half of these people are likely to spread the love by sharing this information about budgeting, taxes and credit card debt with a friend or family member.
Social Media
The Harris Poll, on behalf of Sprout Social, found in their study that Gen Zers and Millennials use social media as an essential part of their lives. No surprise there, but they also state that they use it mostly to kill time. In fact, Morning Consult reports that 38% of Gen Zers spend over four hours a day on social media. By comparison, only 18% of all U.S. adults spend that much time on social media.
Let's agree that building your financial future should not fall into the "killing time" category.
Our Fault
We messed up by not educating our kids. We have not taught them even the basics of what it means to be financially literate. Our young people flunk basic financial literacy tests. The average score on the U.S. national financial literacy test hovers around 67.5%. What is interesting is that "Americans over 51 years old represent the most financially literate age group with an average score of 78.03%."
I profoundly know this. I had to create the topic of teaching kids to be money savvy in the 1980s when I went to look for books to teach my own kids about money. The topic didn't even exist — there were no books. So I wrote the books, started the topic and opened up The First Children's Bank in 1988.
I am all for digital solutions so we can meet the younger generations where they are, but the advice needs to be sound. We know that young people want to learn about money, as they graduate from college with crippling debt and may face living from paycheck-to-paycheck.
Only 27 states mandate the teaching of financial literacy. Bills are pending in other states, however. About half of the states don't mandate it until the kids get to high school. I contend that learning about money is an essential life skill that needs to start being taught to young children and continue through young adulthood.
There Are Digital Solutions
I spoke to Dani Pascarella, the founder and CEO of OneEleven, a financial wellness platform that gives users a digital solution and a real financial coach to help users reach their financial goals. (I'm an adviser to the company.) I asked her what she thinks about the younger generations getting their advice from people they don't know on social media.
"We all live a mobile lifestyle," Pascarella says, "so I understand the appeal of learning quickly and on-the-go, rather than going to a bank and sitting down in someone's office. But you also have to know that the person you are listening to knows their stuff. To work as a professional in finance, you need to pass exams, earn certifications and more. You don't need any credentials to call yourself a 'money expert' on social media. You could be taking advice from someone who has no idea what they are talking about or who has a hidden agenda, like earning as much money as possible for themselves through their affiliate links."
The Way Forward
The biggest consideration when seeking financial advice is to know your goals. That means what you want now and in the future. That seems easy, but it takes thought. Do you want to pay off your college debt as soon as possible, save to buy a home, think about kids and a family, save for retirement, travel the world?
When you have some idea of your goals, then it's time to seek advice. If that person or app tries to sell you a product before they know what you want the long term to look like … run. There is also "no such thing as a free lunch." If the investment looks too good to be true, it is. Of course, you are young and can afford to have a small portion of your investments in riskier, sexier assets, but not the whole enchilada.
The next thing to look at when seeking advice is to also consider investments that align with your values. Many people prefer to make investments that do more than just earn returns — they are also looking to invest in companies that may have a positive impact on the environment or in social realms, as well, known as ESG investing.
The internet is a great place to start your journey that will last for a lifetime. There are tools to help you build your goals, set up a livable budget, research different types of investments. You can find a real person to help you, or you can do it yourself via robo advisers, which are backed by actual financial advisers.
A common saying related to this topic belongs here: "Listen to your elders' advice, not because they are always right, but because they have more experience at being wrong."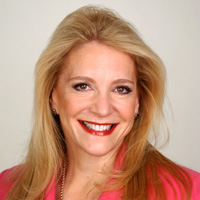 President & CEO, Children's Financial Network Inc.
Neale Godfrey is a New York Times #1 best-selling author of 27 books, which empower families (and their kids and grandkids) to take charge of their financial lives. Godfrey started her journey with The Chase Manhattan Bank, joining as one of the first female executives, and later became president of The First Women's Bank and founder of The First Children's Bank. Neale pioneered the topic of "kids and money," which took off after her 13 appearances on "The Oprah Winfrey Show." www.nealegodfrey.com