BNPL Plans Come Under Scrutiny: What To Know
The ease of using a BNPL plan to pay for that must-have item is precisely why some groups are urging caution.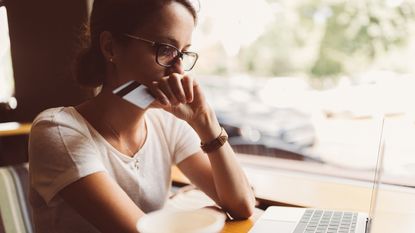 (Image credit: Martin-DM, Getty Images)
As Buy Now, Pay Later (BNPL) plans grow in popularity, concern over their risks to consumers is garnering attention from consumer advocacy groups as well as state and federal governments.
To be sure, these plans make it easy to make purchases – just like the layaway plans of old – which is why they are quickly gaining momentum, experts say.
But that is also part of the problem.
Subscribe to Kiplinger's Personal Finance
Be a smarter, better informed investor.
Save up to 74%
Sign up for Kiplinger's Free E-Newsletters
Profit and prosper with the best of expert advice on investing, taxes, retirement, personal finance and more - straight to your e-mail.
Profit and prosper with the best of expert advice - straight to your e-mail.
"BNPL lenders are making it easier for borrowers to use high-cost loans for everyday purchases," said Peter Smith, a senior researcher at the Center for Responsible Lending (CRA). "At the same time, they are trying mightily to hide the true costs and risks of these loans."
That concern was also among the topics discussed at a House Subcommittee on Digital Assets, Financial Technology and Inclusion hearing on October 25, according to media reports.
"The massive rise in popularity of these kinds of financial products demonstrates that consumers already recognize how these innovations are improving their own lives," said French Hill (R-Ark.), subcommittee chair, in a statement. "However, changes driven by technology also merit thoughtful consideration of how they affect existing laws and regulations, particularly when laws and regulations inhibit that innovation."
Legislation on a regulatory framework for digital assets is being drafted, Hill added.
According to a new study by CRA and the Consumer Federation of America (CFA), the third-parties offering these programs — including Affirm, AfterPay, Klarna, PayPal and Splitit — typically provide an agreement for the consumer to pay for an item with an initial down payment followed by a set number of interest-free installments.
Unlike credit card issuers, which are highly regulated and are required to disclose fees and risks associated with offering loans, there is no overarching regulatory practice for BNPL companies to do the same.
Late and overdraft fees can pile up
According to the CRA-CFA study, which surveyed 1,027 people, "more than 16% of users have incurred late fees over the past six months," while nearly half of users incurred overdraft fees. Many BNPL programs are set up on autopay, making it easier than ever to overdraw your account. BNPL fees vary but can go up to $25, the study shows.
BNPL puts lower income individuals, or those who may not be able to afford to cover the full cost of an item up-front, particularly at risk, the study shows. It cites a survey that found that 55% of consumers who had used BNPL credit opted to use it because they would rather pay in installments than in one lump sum.
Originally used mostly by beauty and fashion brands, major retailers including Amazon, Walmart and Best Buy as well as financial institutions including U.S. Bank also offer installment options.
In September, a Federal Reserve of New York report raised concerns about the potential for BNPL plans to contribute to consumers overspending.
In addition, the CFPB has begun to investigate and monitor BNPL company practices, and the California state legislature has already taken steps to hold BNPL providers to the same standards as traditional credit card companies by requiring them to abide by state lending laws. The state has already fined a number of providers for making unregulated loans.
The California Department of Financial Protection and Innovation advises consumers to make sure they are adequately informed before making their next big purchase, "so you don't end up owing more than you bargained for." One suggestion it offers is to make sure you don't already have too many BNPL plans open before hitting "checkout" again.
The CFPB encourages consumers to file complaints at its website.
RELATED CONTENT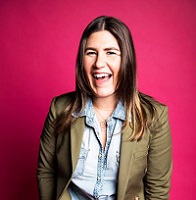 Jamie Feldman is a journalist, essayist and content creator. After building a byline as a lifestyle editor for HuffPost, her articles and editorials have since appeared in Cosmopolitan, Betches, Nylon, Bustle, Parade, and Well+Good. Her journey out of credit card debt, which she chronicles on TikTok, has amassed a loyal social media following. Her story has been featured in Fortune, Business Insider and on The Today Show, NBC Nightly News, CBS News, and NPR. She is currently producing a podcast on the same topic and living in Brooklyn, New York.