People Paid $130B In Credit Card Costs Last Year, Study Shows
Credit card late fees and interest contributed to record-breaking profits for card issuers, CFPB says.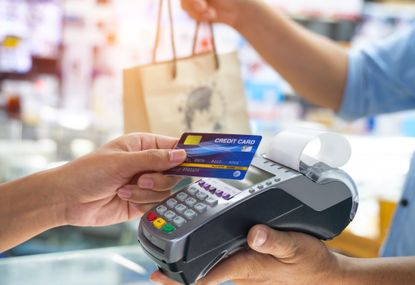 (Image credit: seksan Mongkhonkhamsao)
The amount of interest and fees Americans paid to credit card companies in 2022 rose to a whopping $130 billion, according to the Consumer Financial Protection Bureau (CFPB). It's the highest amount the agency has seen since its inception in 2011.
In the consumer watchdog group's biennial report on the consumer credit card market, the CFPB said that Americans paid $105 billion to credit card companies in interest and another $25 billion in fees in 2022. Total outstanding credit card debt now stands at more than $1 trillion, it added.
Other key findings from the report include a continued trend of rising interest rates from credit card companies, currently averaging 15.4% above the prime rate in 2022, as well as a stark imbalance between interest and fees spent versus rewards gained.
Subscribe to Kiplinger's Personal Finance
Be a smarter, better informed investor.
Save up to 74%
Sign up for Kiplinger's Free E-Newsletters
Profit and prosper with the best of expert advice on investing, taxes, retirement, personal finance and more - straight to your e-mail.
Profit and prosper with the best of expert advice - straight to your e-mail.
The report further signals just how many people are struggling to make ends meet, and relying more heavily on credit cards to stay afloat. According to a 2023 survey by Quicken, credit card use has spiked in part because 39% of Americans are living paycheck to paycheck.
"Consumers who carried debt from month to month paid 94 percent of total interest and fees charged but earned just 27 percent of rewards at major credit card companies," the CFPB said.
The news comes as rising interest rates, steady inflation and the threat of a recession continue to loom in the distance. While there are benefits to using and building credit, it's easy to slip into an untenable financial situation, as so many Americans have.
Steps you can take
If you are struggling with debt, there are a few steps you can take on your own to try and get it under control.
The CFPB also provides a number of resources to assist consumers struggling with debt.
"With credit card debt crossing the trillion-dollar mark, we will be working to prevent bait-and-switch tactics when it comes to rewards and to increase refinancing activity so consumers can get lower rates," CFPB Director Rohit Chopra said in the report.
One of the ways you can protect yourself is by opting out of unsolicited credit card offers by mail. You can opt out either by phone at 1-888-5-OPTOUT (1-888-567-8688), or by visiting OptOutPrescreen.
Additionally, consumers can submit complaints about financial services directly to the CFPB by visiting its website.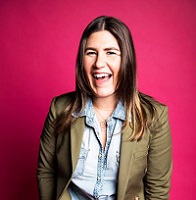 Jamie Feldman is a journalist, essayist and content creator. After building a byline as a lifestyle editor for HuffPost, her articles and editorials have since appeared in Cosmopolitan, Betches, Nylon, Bustle, Parade, and Well+Good. Her journey out of credit card debt, which she chronicles on TikTok, has amassed a loyal social media following. Her story has been featured in Fortune, Business Insider and on The Today Show, NBC Nightly News, CBS News, and NPR. She is currently producing a podcast on the same topic and living in Brooklyn, New York.