A Sustainable Farm Plants the Seeds of a New Life
Women adapt to a world outside of prison at this sustainable farm. An interview with Kristen Powers, executive director of Benevolence Farm in Graham, N.C.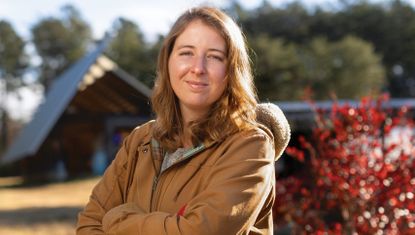 (Image credit: Doug Burke)
Who: Kristen Powers, age 29
What: Executive director of Benevolence Farm
Where: Graham, N.C.
Subscribe to Kiplinger's Personal Finance
Be a smarter, better informed investor.
Save up to 74%
Sign up for Kiplinger's Free E-Newsletters
Profit and prosper with the best of expert advice on investing, taxes, retirement, personal finance and more - straight to your e-mail.
Profit and prosper with the best of expert advice - straight to your e-mail.
What is Benevolence Farm? We're a 13-acre sustainable farm seeking to address the massive gap in housing, employment and wraparound services for women who are exiting incarceration. We focus on building up sustainable livelihoods as well as creating structural change so that people don't experience incarceration again or can break the generational cycles of incarceration within their families. While they're housed at Benevolence Farm, they are meeting their financial needs by working on our farm in a living-wage program. Our alumni also continue to receive varying levels of support in any of those categories.
What's the typical profile of the women who spend time on the farm? We accept women who are exiting any prison across the state of North Carolina. We do not discriminate against conviction types or length of incarceration, which makes us unique. We have people with a huge range of reasons for incarceration. But the typical person is a woman between her 30s and 50s who is really looking to establish herself back into a community. A lot of the folks that we work with are affected by the opioid epidemic as well as other types of drugs. And so we do focus a lot of attention and resources on supporting women in recovery and in need of mental health resources.
How do they learn about it? We welcomed the first resident in December 2016, and since then it's been word of mouth. We get dozens of applications for only six slots. I wish we could serve all those folks because I think we have a program that can be supportive and beneficial to a lot of people. But earlier this quarter, we hit our capacity. It can be hard for us to predict when we'll have openings because you can stay any amount of time up to two years.
What kind of jobs do they get afterward? Do you help place them? Sometimes they are pretty independent and they find jobs that match what they want with their careers. But for a lot of our folks, a big challenge can be that the career that they had before they were incarcerated is no longer an option because of their criminal record. So we help them to think about what else might be out there for them. We have one person who started her own dog-grooming business, and then we had someone else who is now working at a plant nursery. Then we have people who go into more production, assembly-line type of work, and we are able to take advantage of the local economies to connect our folks to additional employment opportunities.
How are you funded? We are funded predominantly by individual donors. We do have some grant opportunities. This year we're hoping to hit some of our goals to get us closer to being able to fund our entire living-wage program with the proceeds from sales of our farm-produced body-care line.
How did you get involved? I grew up on a farm, and I was working in the criminal legal advocacy world at the time I got involved as a volunteer. Our volunteers are critical to us. There's always something someone can do for a nonprofit. And we will always take people who want to weed in the garden.
Is there anything you wish more people knew about your organization? We're all more than the sum of our worst mistakes, and we should not be judged for a moment in time for the rest of our lives. A lot of these folks that we're working with are trying to repair the harms that they've caused and reestablish themselves. And if you're an employer or property manager, there are really easy ways to expand opportunities to people with records.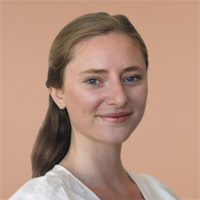 Staff Writer, Kiplinger's Personal Finance
Emma Patch joined Kiplinger in 2020. She previously interned for Kiplinger's Retirement Report and before that, for a boutique investment firm in New York City. She served as editor-at-large and features editor for Middlebury College's student newspaper, The Campus. She specializes in travel, student debt and a number of other personal finance topics. Born in London, Emma grew up in Connecticut and now lives in Washington, D.C.