Citi CEO Apologizes For Bank's Discrimination Against Armenian Americans
Citi is 'deeply sorry' for its unfair lending practices concerning Armenian Americans, CEO tells Senate panel.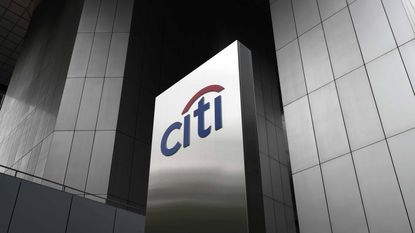 (Image credit: Getty Images)
Citi is "deeply sorry" for its discrimination against Armenian Americans, CEO Jane Fraser said today, December 6, during testimony before a Senate Banking Committee hearing.
On November 8, the Consumer Financial Protection Bureau (CFPB) fined Citi $25.9 million for targeting Armenian Americans who applied for certain credit cards from 2015 through 2021. The bank agreed to pay $1.4 million of the fine to the victims of the discrimination to settle the case and the remaining $24.5 million to CFPB's victims relief fund and to stop the discrimination, taking measures to ensure compliance going forward.
"We are deeply sorry and apologize to the Armenian American community that we recently fell short of our fair lending expectations with respect to certain credit card applications," Fraser said in her opening remarks to the committee. "We found a small number of employees were not following Citi policy and have taken action to make things right and prevent any recurrence."
Subscribe to Kiplinger's Personal Finance
Be a smarter, better informed investor.
Save up to 74%
Sign up for Kiplinger's Free E-Newsletters
Profit and prosper with the best of expert advice on investing, taxes, retirement, personal finance and more - straight to your e-mail.
Profit and prosper with the best of expert advice - straight to your e-mail.
The Banking Committee called Fraser, along with seven other banking and financial services executives, to testify during its annual oversight of Wall Street firms hearing.
According to CFPB's charges, Citi specifically singled out applicants whom it suspected were of Armenian descent based on their surnames. The bank targeted applicants with names ending in "-ian" and "-yan," including those living in or around Glendale, California, which is home to about 15% of the Armenian-American population, the CFPB said.
Workers told to keep quiet about the practices
Citi also lied about why it denied the applicants and told employees not to discuss the discriminatory practices in writing or on recorded phone lines, CFPB said.
"Citi believed that Armenian Americans were prone to engage in criminal fraud," CFPB Director Rohit Chopra said in a November 8 statement. "Citi often rejected these applicants outright. When Citi did not, the bank subjected those who may be of Armenian descent to additional scrutiny."
Groups including the Consumer Federation of America (CFA) praised the action against Citi.
"It's an open-and-shut example of intentional discrimination," Adam Rust, CFA Financial Services director said in a November 13 statement. "Through a coordinated plan, Citi singled out a group of applicants for additional scrutiny based solely on their national origin and without any business justification. Financial institutions that exclude groups from getting credit solely because of their national origin by applying blunt-fisted, de-risking approaches should take note of this order."
Federal agencies are continuing a crackdown on banking operations. In recent months, for example, the CFPB has fined consumer finance company Tempoe, sued installment lending conglomerate Heights Finance Holding, reached settlements with credit repair firms Lexington Law and CreditRepair.com, and brought charges against Freedom Mortgage for illegal kickbacks.
If you have a problem with a financial product or service, the CFPB encourages you to visit its website to file a complaint. The consumer watchdog group said it sends more than 20,000 complaints about financial products and services each week to companies for responses and that most companies respond within 15 days.
Related Content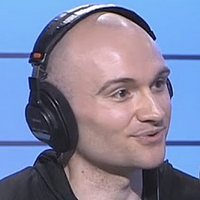 Joey Solitro is a freelance financial journalist at Kiplinger with more than a decade of experience. A longtime equity analyst, Joey has covered a range of industries for media outlets including The Motley Fool, Seeking Alpha, Market Realist, and TipRanks. Joey holds a bachelor's degree in business administration.