COVID-19 Speeds the Cashless Transition
The pandemic is speeding up the use of digital payments.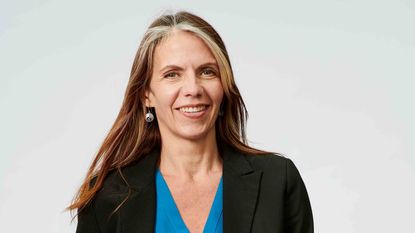 (Image credit: Photo by Jared Leeds)
Dayna Ford is senior director-analyst for Gartner, a market research firm. She focuses on digital wallets and other forms of electronic payment.
Electronic payments have soared since the pandemic began. Do you expect that trend to continue after the crisis is over? I do, though the trend toward digital payments due to the pandemic has taken different forms: shopping online, paying digitally while doing a physical pickup or using contactless methods of payment, such as digital wallets. All were existing trends that had been steadily climbing over the past couple of years but have accelerated since the pandemic began. After the crisis is over, the rate of digital payments will drop, but not to what it was before.
Apple, Google and other providers offer apps designed to eliminate the physical wallet in favor of a digital one, but they're not widely used. Do you think they'll become more popular now? In places such as Asia, the use of digital wallets is very pervasive. A key reason we don't have more adoption here is consumer inertia. Consumers in the U.S. and Europe are accustomed to using plastic credit and debit cards. But concerns about health and hygiene could get consumers to try digital wallets. Once they try them, some will continue to use them.
Subscribe to Kiplinger's Personal Finance
Be a smarter, better informed investor.
Save up to 74%
Sign up for Kiplinger's Free E-Newsletters
Profit and prosper with the best of expert advice on investing, taxes, retirement, personal finance and more - straight to your e-mail.
Profit and prosper with the best of expert advice - straight to your e-mail.
What about contactless, peer-to-peer payment systems? We will continue to see the growth of peer-to-peer systems such as Venmo. You also have programs such as Zelle, which caters more to consumers who use traditional banks. The pandemic adds momentum because some consumers don't want to touch cash. Concerns about hygiene will get some people over the inertia that prevented them from trying these systems.
How can consumers protect themselves from identity theft when using these products? In some ways, digital wallets are more secure than credit and debit cards. For example, when you make online purchases using a digital wallet, only the wallet provider sees your credit or debit card information. Consumers should follow best practices for protecting data on their phones—use passwords and biometric authentication, auto-lock the screen—to keep their phones protected. And make sure you choose a reputable digital wallet provider, because you are storing your payment credentials with them.
Other countries, such as Sweden, are essentially cashless. How far is the U.S. from becoming a cashless society? I don't think cash is going away anytime soon. We've seen a number of legislative initiatives to protect cash, such as banning cashless stores in San Francisco, New Jersey and Philadelphia because they're seen as discriminating against consumers who don't have a bank account. Plastic cards may go away before cash. I do think we will see some reduction in the amount of cash in circulation due to the pandemic.
What are the prospects for the Federal Reserve introducing a digital form of the U.S. dollar? The U.S. Federal Reserve, along with central banks in Europe and other regions, has considered developing its own digital currency. Other countries, such as China, are farther along this path. It seems likely that the U.S. will watch to see how these initiatives fare in other regions before it makes a decision.
Senior Editor, Kiplinger's Personal Finance
Block joined Kiplinger in June 2012 from USA Today, where she was a reporter and personal finance columnist for more than 15 years. Prior to that, she worked for the Akron Beacon-Journal and Dow Jones Newswires. In 1993, she was a Knight-Bagehot fellow in economics and business journalism at the Columbia University Graduate School of Journalism. She has a BA in communications from Bethany College in Bethany, W.Va.