America Lurches Toward a Cashless Future
Electronic payments are increasing, but a cashless economy has drawbacks.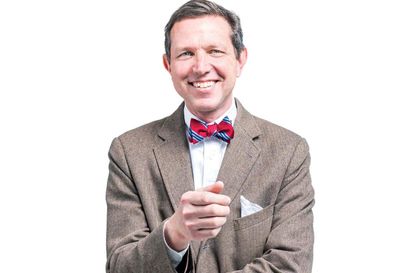 (Image credit: © 2019 Ryan Donnell)
Joseph Bailey, an associate research professor at the Robert H. Smith School of Business at the University of Maryland, discusses the pros and cons of a cashless society.
According to a recent Pew Research Center survey, nearly 30% of Americans say they make no cash purchases during a typical week. How does the use of electronic payments in the U.S. compare with other countries? The U.S. is moving quickly toward more cashless transactions, but it still lags some European countries, such as Sweden, Denmark and Norway. Sweden has reached a tipping point at which only about 2% of transactions are conducted in cash. In part, that's because the Swedes are technologically savvy, they have a relatively small market, and the government encourages electronic payments of its currency. Chinese cities are also embracing the cashless life, with a mobile-phone system that uses encrypted codes for transactions. In India, some 255 million people are making everyday purchases using the Paytm virtual wallet system, backed by China's Alibaba.
Will the U.S. catch up with the other countries? If you want a picture of how we'll handle money in the future, look at how college students manage their money. And then just imagine a world in which they are the majority, and not the rest of us who grew up in a world where we carried around wallets with paper money and maybe coins in our pockets.
Subscribe to Kiplinger's Personal Finance
Be a smarter, better informed investor.
Save up to 74%
Sign up for Kiplinger's Free E-Newsletters
Profit and prosper with the best of expert advice on investing, taxes, retirement, personal finance and more - straight to your e-mail.
Profit and prosper with the best of expert advice - straight to your e-mail.
What are the trade-offs for consumers as we move toward more cashless transactions? Consumers give up anonymity when they don't use cash. For example, let's say you go grocery shopping and your payment shows whether you got a discount for using a reusable bag or paid for a plastic store bag. Marketing could be tailored to you, based on how you're perceived to feel about the environment. Or if you use electronic payments to buy a lot of fruits and vegetables, you could be pitched a gym membership because a marketer thinks you're getting fit. Some consumers may not be comfortable with this type of marketing because they think it's an invasion of privacy.
Are there any other drawbacks to a cashless society? Cashless businesses could hurt low-income consumers who mostly use cash. In addition, we eventually could see a surcharge for using cash. Theft could also become a bigger problem. You may be less likely to be pickpocketed because you're not carrying cash, but you might face a greater financial threat from a remote hacker or data thief who manages to hack into your smartphone.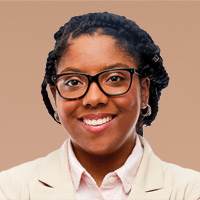 Ex-staff writer, Kiplinger's Personal Finance
Rivan joined Kiplinger on Leap Day 2016 as a reporter for Kiplinger's Personal Finance magazine. A Michigan native, she graduated from the University of Michigan in 2014 and from there freelanced as a local copy editor and proofreader, and served as a research assistant to a local Detroit journalist. Her work has been featured in the Ann Arbor Observer and Sage Business Researcher. She is currently assistant editor, personal finance at The Washington Post.