Money Matters to Consider When Bringing Home Baby No. 2
As my husband and I learned recently, expanding your family from one to two kids comes with a number of financial aspects to plan for.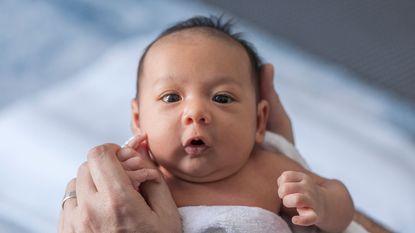 (Image credit: Getty Images)
If you're a parent, you already know how overwhelming bringing your first child into the world is. Everything is new and may feel a bit scary. By the time you welcome your second child into the world, you may feel more confident, like you've learned a thing or two and that you know what you're doing.
I certainly did when we welcomed our daughter (and second child) last October. We were more relaxed – and took things day by day. We even procrastinated a little bit on the prep work for the new baby because we had done this before and thought, "We've got this."
I knew having a second child would change the dynamics of our family, but certain financial aspects took us by surprise. What follows are some things that I learned when my husband and I grew our family of three to a family of four.
Wealth Adviser, Halbert Hargrove
Julia Pham joined Halbert Hargrove (opens in new tab) as a Wealth Adviser in 2015. Her role includes encouraging HH clients to explore and fine-tune their aspirations — and working with them to create a road map to attain the goals that matter to them. Julia has worked in financial services since 2007. Julia earned a Bachelor of Arts degree cum laude in Economics and Sociology, and an MBA, both from the University of California at Irvine.