4 Ways to Keep Kids Busy (and Financially Responsible) This Summer
School may be over, but the learning doesn't have to end. Summer is the perfect time to teach your children how to earn, save and spend money wisely. Here are four age-appropriate ideas that are a win-win for kids and parents alike.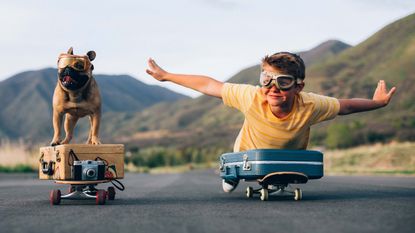 (Image credit: Getty Images)
Keeping kids active and out of trouble during summer is always a challenge. As parents, we need to strike a delicate balance between keeping them occupied and making sure they enjoy their break. On top of that, each age group comes with their own set of challenges.
As the end of the school year arrives, consider the following ideas to keep your kids busy and teach them financial responsibility and money management this summer.
1/4
For the Younger Kids: Lemonade Stands
One of my friends told me she was setting up a lemonade stand with her 4-year-old daughter. The best part was that the money earned would be applied to her surf camp lessons. I love this idea!
Lemonade stands are always fun for kids and will give them some money in their pockets and piggy banks. Other ideas for younger kids include bracelet sales, collecting shells at the beach and painting them to sell, and book sales. Also consider an allowance for household chores or cleaning the attic or garage. This can then turn into a garage sale where the kids can keep the money earned. It is never too early to establish a work ethic and introduce lessons on saving.
Money tip: Have kids save their hard-earned money in a clear mason jar so they can track their progress. Once they have enough saved to put toward their surf lessons (or whatever activity they're saving for), count up the coins and bills with them. Explain the difference between the coins and bills and what each one is worth and show how every little bit adds up. Go to the bank together so they can experience the entire savings journey!
2/4
For the Tweens: Mother's Helpers
As any parent would agree, keeping your children active while staying sane during summer break is borderline impossible. One way to keep tweens busy while also earning a little bit of money is for them to help families as a "mother's helper" (or "father's helper," for that matter). This is a great learning experience for kids who are not quite ready to babysit on their own. They can help keep their brothers and sisters entertained so Mom or Dad can take care of things around the house. Other odd jobs for the tweens include dog walking, mowing lawns and car washes.
Money tip: To encourage saving, open a joint bank account for them (which would also have to be in the parent's name). Offer to match their savings – I like 50%, but every little bit helps! When they reach certain milestones, say $200, take $100 and open an investment account, also in the parent's name. Invest this portion of their hard-earned money in a well-diversified index fund or mutual fund. Time is the most important asset when it comes to investing, and they'll get to reap the benefits of compound interest for years to come!
3/4
For the Teens: Summer Jobs
In certain states, teenagers as young as 14 are eligible to work several hours a week. Since we live in a beach community, lifeguarding over the summers was a natural fit for my daughters. They had to get their certifications and pass certain agility tests to qualify. It is a great way for them to learn responsibility and gain financial independence. And as an added bonus, it gets them out of the house and keeps them active!
Other ideas for teen jobs could include mowing yards, babysitting or working at your local grocery store, restaurant, country club or ice cream parlor.
Money tip: Once they have earned some income, you can open a Roth IRA in their name. If they are under age 18 (or 21 in some states), it would have to be a Custodial Roth. This is a great way to have them understand the concept of saving for retirement, especially because the growth is tax-free. Plus, it is never too early to start saving for retirement! You can also open a bank account for them (if under 18 it would have to be a joint account with a parent) and have them set up direct deposit with their paychecks. Make sure to review their debits with them monthly and encourage budgeting. If you see their spending is getting out of control, review how their debits are influencing their account balances. Make it sink in by discussing how many hours of work those new shoes cost them.
4/4
For All: Giving Back
Try getting your kids involved in their communities by giving back. This may be delivering meals or running errands for the elderly, volunteering at a food pantry or fundraising for your place of worship. Encourage your little ones to bring in the trash cans for your older neighbors or help them carry in their groceries. Assisting those less fortunate is a great way to teach our children humility and have them be thankful for their quality of life. You may get some complaints at first, but most kids find it so rewarding seeing how grateful people are for their help.
Regardless of your plans for the summer, these tips should help keep your kids engaged while also teaching and reinforcing positive financial habits. As parents, we have the opportunity to make learning about finances fun while also setting our children up for success. Plus, your wallet will thank you later!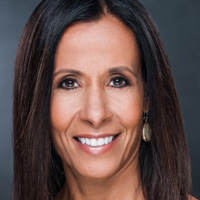 Registered Investment Adviser, ALINE Wealth
Gina Grippo-Martinez is a wealth adviser at ALINE Wealth. Her Wall Street days behind her, Gina currently holds her Series 7, 63 and 66 licenses, and helps her clients plan for their futures. She lives with her husband and their two daughters in Point Lookout, Long Island. For more information, please visit www.ALINEWealth.com.