From One Widow to Another: Words of Wisdom for Hope and Happiness
Whether you lost your spouse recently or years ago, the grieving and healing process is a journey. Financial adviser Barbara Shapiro shares the most helpful life advice she's gotten from other widows after the loss of her own husband.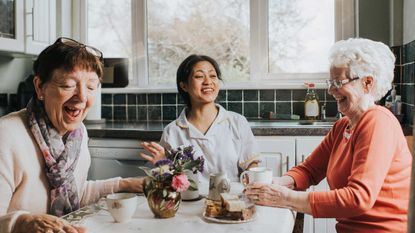 (Image credit: Getty Images)
Widows (and widowers) often need help, even years after the death of their spouse. I often share about this from my point of view, as I lost my husband in 2016. However, for this article I wanted to share others' helpful advice, gathered from my talks with clients, friends and fellow support group members. You do not have to agree with all of it, but hopefully there will be something helpful shared for your own personal situation.
When we grow up, we learn from those who have already experienced things. Our parents, older siblings, teachers and others help shape the people we become, and even how we survive trying times. For me, other widows who had lost their husbands usually had the best advice, as they had gone through some version of the struggles I was going through.
For those who have lost a spouse, or others who might, I hope they find the following insights helpful:
Subscribe to Kiplinger's Personal Finance
Be a smarter, better informed investor.
Save up to 74%
Sign up for Kiplinger's Free E-Newsletters
Profit and prosper with the best of expert advice on investing, taxes, retirement, personal finance and more - straight to your e-mail.
Profit and prosper with the best of expert advice - straight to your e-mail.
"You will feel a sense of emptiness, but it gets better." To love is what makes us human. To feel like you have lost your love is a devasting feeling. It will be overwhelming at times. Although it is an emotional pain, it can feel like you are physically suffering from your loss. That is normal. Although you might not be ready to hear it, know that the pain does eventually subside.
"Don't tuck in your emotions." Bottling in all your sadness is not a healthy thing to do. Letting it out is a needed process to eventually heal.
"Find a shoulder to cry on." It can make such a difference to have a good listener to talk with. Maybe that is a friend, family member or grief counselor. Many have found it helpful to have someone you can dump your grief on, especially in the early stages.
"Everyone wants to relate." Many people might say, "I can imagine what you are going through." Resist the urge to get mad at them, because only you know what you are going through. It is especially easy to get aggravated at those who still have a significant other in their lives. Most of these people have good intentions and are just trying to relate with your situation the best that they can.
"It is OK to kick people out." In the early stage, all the support, as wonderful as it is, can feel like it is too much. There are times when you might want to just be alone. When that happens, it is all right to nicely ask for time on your own.
"The people around you get back to their lives." At first a widow might feel an amazing level of support, but over time that support wains. It is normal, so do not read into it that people do not care about you anymore.
"Hold off on making big decisions." When we lose a loved one, our emotional brain usually takes over. The risk of making decisions in this stage is that rational thoughts might not be considered. Big mistakes might be made, so take time thinking things through. Get help from a professional (like a financial planner) or at least a loved one.
"Get your house in order." Finances can feel complicated, especially if managing bills, budgets and investments was your spouse's responsibility. Work with a trusted adviser to educate you and help you make the right decisions. Good advisers might even help you go through the mail to understand things that feel too complicated to process. Having someone to help will alleviate some of the stress that financial matters can cause.
"Stay social." It is OK to not rush into a new relationship, but resist the common feeling to want to just hide out in your home all alone. We need human interaction. Even those who are introverted need to interact with others. Find a way to get out of your home.
"Exercise regularly." A simple thing like going for a walk can allow you to process your thoughts. If you are feeling any frustrations, regrets and even anger, working out can help burn off those emotions. Additionally, endorphins are chemicals produced by our bodies while exercising that help to relieve stress and pain. Have a good jacket for the rainy/snowy days, as those gloomy days are ones you might need the exercise more than on the sunny days.
"Don't let yourself go." Avoid gaining a lot of weight, as you will not feel good about yourself. Plus, it can cause health issues. It is true that you never know when you might meet someone new, so stay fit if you can. Avoid the other extreme of not eating at all. For some they lose their appetite. If that is the case, make sure to eat at least smaller meals to make sure you have energy to get through the day.
"Don't fall into the bottle." There are too many stories of people relying on alcohol and drugs to get through a sad situation. Yes, it might numb the pain in the short term, but in the long run it makes everything worse. It can cause health issues; it can cause the loss of friends; it can lead to the loss of a job and so on. If people seem to force drinks on you, simply reply, "If it is OK, I'd prefer to just have a water."
"Don't be afraid to cry." At first it is common to cry multiple times a day. Even when you think you're past that stage, there will be times when you will get overcome by emotions and will not be able to hold back the tears. Most "firsts" are especially sad, such as the first anniversary, birthday and holidays. Many things might trigger sad emotions. Even a song can hit you when you least expect it over 10 years later. When the sadness hits, go ahead and cry. It is OK.
"Keep pushing forward." While it is OK to cry, avoid falling into a permeant state of despair. You need to try staying positive. It is common to feel guilty for feeling happy, but most deceased spouses would want those they left behind to be happy. There is a lot of truth in the old saying, "Time heals all wounds." Go at your own pace.
"Remember there is a world around you." It is so common to believe we are the center of the universe, that our problems are the worst, but that is likely not true. There are likely others suffering in different ways worse than us. If you can, try to help those others in need. It can give you a sense of purpose. If you received help during this difficult time, pay it forward, whenever you can.
"Choose happiness over sadness." We all need a period of grieving the loss of a spouse. However, just because one chapter of your life ends in a way you didn't want, it does not mean your entire story has to be ruined. If you need to fake it for a while, that is OK. Try to get out, dress up and find reasons to smile.
"Look for the good in everything." It might seem impossible at times to see the good in bad situations. However, appreciate things like friends, acts of kindness, nice days, beautiful landscapes and more. Being able to see the good in the world can make a huge difference in your ability to be grateful, which is a key to increased happiness.
"You're not replacing the person." If you do find a new significant other, try not to feel guilty. The spouse who died is gone. That person cannot be brought back. Those who die are not physically here. For some, as soon as a new person comes into their lives, that is the day they stop constantly crying. Stay positive. There are other people in the world. You never know what might happen.
"There is no timeline." When it comes to something like dating, some are ready sooner than others. Some are never ready. It is your choice. Do not let other people make it for you.
"Avoid widow's remorse." It is OK to focus on positive memories of a lost spouse, as long as you remember that no one person is perfect. If you rewrite history and make your spouse flawless, it will make everyone else with imperfections seems unworthy to spend time with.
"Consider a support group." To share emotions with others can make a huge difference. Those who join the group are there to get help, but they are also there to offer help.
"Read helpful books." There are tons of books that get into specific types of grief and how to overcome it. Buy one and put in next to your nightstand. Digest it at your own pace.
"Like it or not, you must find acceptance." You have to make peace with the fact that you are now on a different path. Your vision for your future has changed and you cannot do anything about that. You have to set a new course. Just do not forget, your life can still be wonderful.
"Trust in God." Praying is so powerful. Knowing God is always at your side is an amazing feeling. Trust that there is a plan for you, even when you feel like you do not have one.
Disclaimer
Securities and Advisory Services offered through Cadaret, Grant & Co., Inc., a Registered Investment Adviser and Member FINRA/SIPC. HMS Financial Group and Cadaret, Grant & Co., Inc. are separate entities.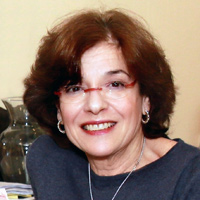 President, HMS Financial Group
Barbara Shapiro is the President of HMS Financial Group located in Dedham, Mass. She is a CFP®, Certified Divorce Financial Analyst and a Financial Transitionist®. She is also co-author of "He Said: She Said: A Practical Guide to Finance and Money During Divorce." Her firm specializes in comprehensive financial planning with a subspecialty in divorce that assists clients' transition from marriage to independence with peace of mind and confidence. Learn more at HMS-Financial.com.