When Widows Are Forgotten: A Guide for Widows and the People Near to Them
They are all around us, but widows can sometimes feel invisible and forgotten. They need help. This I know from experience. And this is what they (and you) should do.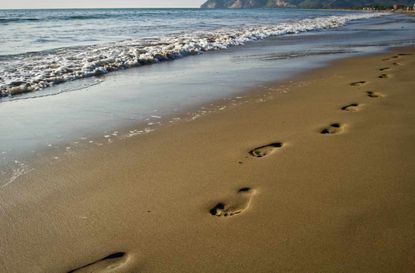 (Image credit: fotos 593)
Prior to my husband's death, I had an admittedly juvenile vision of what a widow looks like. When I closed my eyes and pictured a widow, two images came to mind. The first was a very old lady sitting in a rocking chair with a shawl around her shoulders. The second was an 18th century woman dressed in black wearing a large black bonnet and being referred to as the "Widow Jones."
Neither image reflects reality, though. A widow can be the neighbor down the street from you walking her dog or the woman standing in line in front of you at the grocery store. Or a financial adviser, like me, just trying to move forward and still make a difference in other people's lives.
As one ages the probability of becoming "unwillingly single" rises. Fewer than 1% of all women are widowed under the age 45, but the percentage increases with age, topping out at 34.2% of all U.S. women over 65.
Subscribe to Kiplinger's Personal Finance
Be a smarter, better informed investor.
Save up to 74%
Sign up for Kiplinger's Free E-Newsletters
Profit and prosper with the best of expert advice on investing, taxes, retirement, personal finance and more - straight to your e-mail.
Profit and prosper with the best of expert advice - straight to your e-mail.
For many widows, the people around them are initially genuinely very solicitous, ask what they can do for them and tell them to "just ask" or "drop in anytime." And they mean it. But people return to their own lives, and after that a widow may seldom hear from them.
Dealing with a loss
From my experience, age does not mitigate pain, fear or overpowering loneliness. From what I have read and witnessed, it often takes two to three years, on average, to peacefully co-exist with the loss.
Personally, I went to a bereavement group, which although helpful, was short term. I found going to temple a very supportive and positive experience. I didn't start going because I'm particularly religious, but rather my group of "minyanaires" are warm, friendly and compassionate. Most people who attend the service started to go when they suffered a loss and stayed to give back.
Now it's my turn to give back.
In professionally dealing with widows, I've seen that fear — mostly due to lack of knowledge — is at times paralyzing. These are intelligent women who realize that now that they are alone, the probability of increasing their wealth has probably been derailed … at least temporarily. They may have insurance proceeds or their late husband's retirement plans that they must protect, and for many this is their first venture into the investment world. Younger women often need to go to work while they are still adjusting to a new lifestyle and grieving.
Jumping financial hurdles
These women need help. Sorting through the mounds of paperwork for anyone — let alone a bereaved widow who may be financially unsophisticated — is tough. If they don't already have one, they need to seek the advice of an estate-planning attorney. The attorney should aid them in getting and filling out any necessary beneficiary forms, and if the widow is the executor of her husband's estate, she will need help carrying out his wishes. If the couple owned their home jointly, the title needs to be transferred into her name, as do joint brokerage accounts. The new widow also needs to have her own will revised. The larger the marital estate is the more complicated the paperwork.
More than likely she will need the help of a CPA. The widow's tax-filing status usually changes from married jointly to filing singly. In my case, since my husband died in October of 2016, I filed jointly. This year, however, I will file as single. Since I'm still working, my CPA helped me plan for the probable increase in my taxes. Even if the widow is tax savvy, she will most likely need help with strategic tax planning.
Given my profession, I am obviously financially sophisticated. Still, I used an attorney, and spent time with my CPA to help me with the paperwork. I was lucky in that although my husband was extremely ill, he was cognitively intact. We had the time to discuss things and make decisions on how I should proceed. Most women aren't so lucky.
As thorough as I thought we were, we never considered who opened which credit card. I spent an afternoon arguing with two different credit card companies — the first one told me they needed to speak to my husband to transfer the points to my name. My response — which they didn't appreciate — was "I would too, but he's dead." I received the points and a new card.
The second company told me I didn't have to pay the outstanding balance because I wasn't the primary cardholder and since he's dead the card was canceled. I spent two hours trying to determine if they were going to pay the outstanding vendors. Once a manager became involved, he assured me that my payment was honored and followed up with written verification.
Not being prepared
Ideally, women — married or single — need to understand what they own, why they own it and, if their circumstances change, whether their investments need to be modified. At this juncture a financial planner is the next required professional. The widow needs to find someone they are comfortable with, who will educate them and understand their fears.
But what if the unforeseen happens and they aren't prepared? This happened to a very bright, articulate and warm-hearted lady by the name of Carolyn Moor. Carolyn was 36 years old when her husband was killed in a car crash, leaving her with two young children. She talked the talk and walked the walk and wanted to make it an easier process for others.
She decided she wanted to fill that post-bereavement gap, give women a place to learn, grow and feel emotionally safe, so she formed the Modern Widows Club, a group that aims "to empower widows to lean into life, build resilience and release their potential to make a positive difference in the world." According to the group's website:
"At Modern Widows Club, (widows) are able to face their future in a non-judgmental, tender, compassionate, safe and nurturing space with others who have their highest intention in mind. To do that, we need to challenge boundaries and structures, develop wide-spread community partnerships, raise awareness of vulnerabilities, to give empathy with limitations, and forge a livable path to generate solid, positive changes for these women. Finding role models and positive communities is the catalyst that sparks her transformative journey. Seeing is believing.
"We hope to serve as a bridge of understanding, comfort, compassion and positive change between a widow and society at large."
Carolyn currently has 19 chapters of the MWC across the country and hopes to have at least one in every state. Although no woman wants to be a member of this sisterhood, when they unwillingly become a member of the club, Modern Widows Club "gives them a place to move forward while reaching back."
A widow's grief does not go away
One of the most difficult things is to come to grips with is that "recovery" is not a linear event. Initially, I erroneously was under the impression that every day would be better than the last, and as time progressed, I would be my old self again. Nothing is further from the truth. A smell, a song, an article in the newspaper and many other things can bring tears to your eyes and the feeling that you've just been kicked in the stomach. Friends and relatives alike must understand that being a widow is not like having a cold from which you will recover. Rather, being a widow is like having a chronic disease — you may be in remission for a period of time but you will have flare-ups.
People shouldn't take the phrase, "Oh, I'm hanging in there" or "I'm OK" literally. Those phrases are widow speak for "it's awful and I hate what's happened to me." It's easy to take what they say at face value and move on. A follow-up question should be, "Great, when do you want to have dinner?" Friends and family don't need to hover but rather just be there. Birthdays, holidays and anniversaries are particularly difficult. A friendly call out of the blue means a lot.
Another thing well-meaning people tend to do is to treat the widow like she has amnesia or is in the witness protection program. I smiled when one of my clients told me she loved when my husband popped in to our meeting just to say hi, followed by, "You must really miss him." All of my widowed friends enjoy talking about their deceased spouses — it keeps their memories alive.
For me, I am continuing to adjust to my new normal. I still enjoy working and have expanded my practice to include widows. I have met some wonderful people, know that moving forward is a tribute to my husband and am continuing to learn how to "peacefully co-exist with my loss."
Disclaimer
Securities and Advisory Services offered through Cadaret, Grant & Co., Inc., a Registered Investment Adviser and Member FINRA/SIPC. HMS Financial Group and Cadaret, Grant & Co., Inc. are separate entities.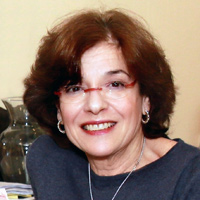 President, HMS Financial Group
Barbara Shapiro is the President of HMS Financial Group located in Dedham, Mass. She is a CFP®, Certified Divorce Financial Analyst and a Financial Transitionist®. She is also co-author of "He Said: She Said: A Practical Guide to Finance and Money During Divorce." Her firm specializes in comprehensive financial planning with a subspecialty in divorce that assists clients' transition from marriage to independence with peace of mind and confidence. Learn more at HMS-Financial.com.