Divorce Happens: Planning Steps You Need to Know
If your marriage is strained, it's not a bad idea to explore some of the basic steps you'd need to take to make a smooth exit. Planning ahead of time in case of divorce can make things easier on everyone involved.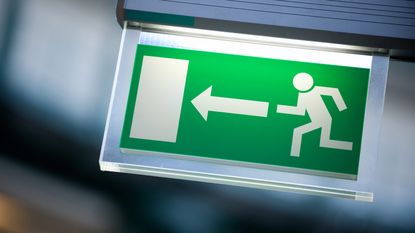 (Image credit: Getty Images)
There's a lot of things people plan for in marriage. Buying a new home, joint finances, having kids and plenty of other minor plans you stick on your fridge. Divorce is never one of them.
With divorce rates now hovering around the 50% rate, I'd hate to ignore the unhappily married couples, as there are certainly unique planning circumstances they must address.
Lifelong Commitments in the COVID-19 Pandemonium
During the COVID-19 pandemic, the "in sickness and health" part of the vows has been subject to severe neglect never seen before.
Subscribe to Kiplinger's Personal Finance
Be a smarter, better informed investor.
Save up to 74%
Sign up for Kiplinger's Free E-Newsletters
Profit and prosper with the best of expert advice on investing, taxes, retirement, personal finance and more - straight to your e-mail.
Profit and prosper with the best of expert advice - straight to your e-mail.
The statistics are terrifying for a nation that had a 50% divorce rate before COVID. For one, the number of people seeking divorce was 34% higher from March through June 2020 compared to 2019. Data shows that 31% of surveyed couples admitted that lockdowns caused irreparable damage to their relationships.
If you find yourself to be one of those whose marriage survived the brunt of COVID-19 by a whisker, it may be time for you to consider planning for a divorce. Here are some tips that may help as you approach and/or become divorced.
Good Documentation Will Pull You Through
The importance of having good documentation throughout and in the tail-end of a marriage cannot be overstated. Money issues are oftentimes what kill marriages and haunt people long after they're separated.
Keeping a good documentation of all your assets and all your debts is what will pull you through a divorce with your sanity intact. It is also highly advisable to have copies of the divorce decree and solid accounting that can be traced back to every single major asset purchase and sale to help with the division of assets.
Always Update Accounts and Notify Institutions
During a marriage, many partners find themselves making legal changes that are binding. These include changing names, addresses, credit cards, filing taxes and work benefits. All these changes and commitments unwind during those last days of marriage.
During your divorce, make sure to notify the necessary departments, such as employers and banks, of the changes or adjustments you are making. If you're changing your name, a visit to your Social Security office is highly advisable. So is changing all your addresses if you plan to move out.
Moreover, in case you have any kids together when you are at the point of divorce, notify your soon-to-be ex-spouse's employer in case you may be entitled to any benefits. Most importantly, if you have your ex-spouse as a beneficiary in any legal contract, you may want to change that at the point of divorce.
Joint Accounts May Be an Issue
The jury on whether couples should keep joint accounts is still out. However, this does not negate the reality that many couples find themselves in messy divorces with their finances and credit still intact. To keep your physical, mental and spiritual health intact, flee any joint account you're in at the point of divorce or as you approach it.
In the common occurrence that you and your ex have names on bills, remove your name from the aforementioned bills to detach yourself from your ex's ability to pay bills. Failure to do so may affect your credit if your ex-spouse stops paying their bills.
In a divorce, protecting your credit is of utmost importance. If you're a non-working spouse, you will never go wrong with applying for a new credit card before the divorce. You can usually claim all the income in the marriage during the application process. However, if you're divorced and have no real income, you may not qualify. Also, ensure that the credit card you have is in your name with you as the cardholder and not just the authorized user.
Assemble Your Team
Divorces are some of the most complex things people undergo in their lives. There are many cards in play involving different institutions, lawyers, accountants and tax experts. Don't go through it alone.
The greatest gift you can give yourself during a divorce is to find and assemble a team to help you pull through. It goes a long way in ensuring health, wealth and happiness. You'll be facing financial and tax-planning issues, among all the other things to consider. This will be an integral moment in understanding your newfound finances.
The process is painful and unpleasant by its nature, so do your best to settle things quickly and with as little back and forth as possible.
Your Take-Away
A happy marriage is not guaranteed, and happily ever after is elusive in many cases. Contrary to popular belief, divorce doesn't always have to be an endless nightmare. With the right advice and planning, you can walk out of it with both your sanity and peace of mind intact.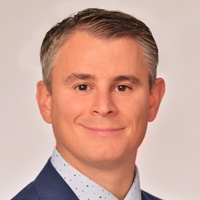 President, Partner and Financial Adviser, Diversified, LLC
In March 2010, Andrew Rosen joined Diversified, bringing with him nine years of financial industry experience. As a financial planner, Andrew forges lifelong relationships with clients, coaching them through all stages of life. He has obtained his Series 6, 7 and 63, along with property/casualty and health/life insurance licenses.