Financial Planning We Can Afford
You don't have to be a wealthy baby boomer to hire a financial adviser.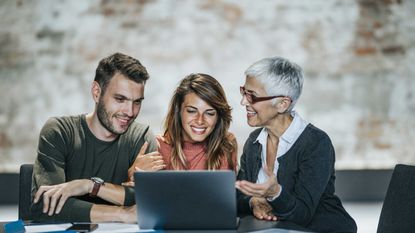 (Image credit: Getty Images )
COVID-19 was a gut punch to everyone's finances, but millennials were hit particularly hard. In an August 2020 Vanguard survey, 57% of millennials reported that COVID-19 had a negative effect on their finances. Now millennials, myself included, are ready for a financial reset, and for some that means finding a financial planner. More than 50% of millennials haven't received any professional financial advice, but they're increasingly interested in talking to a planner, according to the same survey. However, good help can be hard to find.
Financial planners across the board agree that lack of financial assets is one of the biggest barriers that millennials face when seeking help. A traditional money management firm may require clients to have at least $250,000 (or more) in investments—and usually bases its fees on assets under management. And even though online brokers and robo advisers may have low-minimum and low-cost options, they tend to focus on investing rather than providing advice on issues such as how to pay off your student loans. (See more on robo advisers.)
Plus, the internet, including social media, has caused confusion about what constitutes financial planning. "Millennials are being exposed to apps that focus only on investing as opposed to holistic financial planning," says Marsha Barnes, founder of The Finance Bar, a website that provides financial coaching and education. "These apps appear to help you build wealth, but they miss certain areas of financial planning, such as living on a budget, net worth and taxes." Worse, social media influencers may promote risky investments without disclosing conflicts of interest, says Chris Struckhoff, a registered investment adviser and founder of Lionheart Capital Management.
Subscribe to Kiplinger's Personal Finance
Be a smarter, better informed investor.
Save up to 74%
Sign up for Kiplinger's Free E-Newsletters
Profit and prosper with the best of expert advice on investing, taxes, retirement, personal finance and more - straight to your e-mail.
Profit and prosper with the best of expert advice - straight to your e-mail.
Subscribe and thrive. To offer true financial planning at a price that millennials can afford, planners are turning to services such as Netflix and Hulu for inspiration: Customers pay a set amount each month to receive a certain level of service. Since 2014, XY Planning Network has provided a platform for financial advisers to use this model to provide affordable financial planning services to young adults. Monthly subscriptions vary, with some advisers basing their price on your income. (Some planners in the network are also offering pro bono financial planning services to people who have been adversely affected by the pandemic.)
"Originally, I wanted to follow the assets-under-management model, but it's not practical for most younger clients," says Jovan Johnson, a certified financial planner and founder of Piece of Wealth Planning, which provides subscription services. "With the subscription model, clients can include the monthly fee in their budget," he says. Johnson starts with a free 45-minute consultation to determine your goals and see if his services are a good fit. Services cost $200 a month, and clients can cancel at any time.
A few planners are tinkering with the idea of small financial communities. Lori Atwood, a CFP and founder of Atwood Financial Planning (AFP), discovered that millennials often want confirmation that their finances are on track, and many thrive in a group. With AFP's small group planning courses, participants are encouraged to exchange ideas with peers while a financial planner guides each of the five sessions. The cost is $250, with no other commitments.
Whether you work better in a group or one-on-one, it's important to make financial planning a priority. For myself, I know I can shift some of my shopping energy to finding and paying for a financial planner. If you're interested in hiring a planner—someone you met through your parents, for example—ask whether the adviser offers a payment plan you can afford.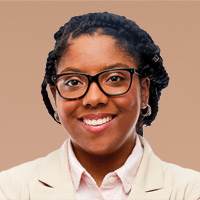 Ex-staff writer, Kiplinger's Personal Finance
Rivan joined Kiplinger on Leap Day 2016 as a reporter for Kiplinger's Personal Finance magazine. A Michigan native, she graduated from the University of Michigan in 2014 and from there freelanced as a local copy editor and proofreader, and served as a research assistant to a local Detroit journalist. Her work has been featured in the Ann Arbor Observer and Sage Business Researcher. She is currently assistant editor, personal finance at The Washington Post.