Prenups for Breadwinning Women: 4 Pitfalls to Avoid
Protecting the assets you bring into your marriage takes some planning. Take some time to do it right.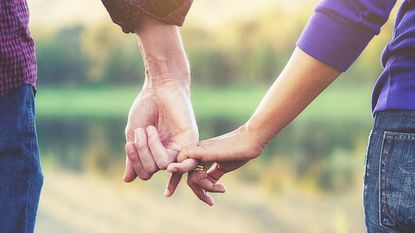 (Image credit: Getty Images)
Breadwinning women are creating a new fairytale, casting aside the anti-feminist stories of Cinderella and Snow White, and re-creating their own version of Prince Charming. He is her equal in all ways, except that she typically has more assets, including bank balances, brokerage accounts, 401(k) savings, stock options and real estate. If she is an entrepreneur, she has harder-to-value and often lucrative assets, such as a business, intellectual property and recently signed or soon-to-be-executed contracts.
As the number of women out-earning their partners has increased to include more than a quarter of all marriages, more and more couples are insisting on drafting prenuptial agreements before the big wedding day. According to a survey a few years ago of the American Academy of Matrimonial Lawyers (AAML), 63% of divorce attorneys say they have experienced an increase in requests for prenups. With more women in the workforce, 45% of attorneys saw an uptick in the number of women responsible for alimony payments, which has led to an increase in women initiating drafting a prenup in recent years.
That makes sense, considering what's at stake. Mitchell Y. Cohen, Esq., one of the founding partners at Johnson & Cohen, LLP, shares, "There is no doubt that we are seeing a greater number of situations where the woman is either on an equal financial footing with the man or, in fact, is the primary breadwinner and has accumulated significant assets. These consist of real estate holdings, investments accounts, stock options and grants through employment as well as retirement savings."
Subscribe to Kiplinger's Personal Finance
Be a smarter, better informed investor.
Save up to 74%
Sign up for Kiplinger's Free E-Newsletters
Profit and prosper with the best of expert advice on investing, taxes, retirement, personal finance and more - straight to your e-mail.
Profit and prosper with the best of expert advice - straight to your e-mail.
The Basics of Prenups … and 4 Major Pitfalls to Avoid
Couples sign a prenup before getting married to figure out what their finances would look like, in case of a divorce. This contract guides the division of property, debts and can even spell out what alimony would look like. They are very flexible instruments that can help career women to protect what they have worked so hard for, as well as safeguarding their future spouse.
Guarding against post-divorce financial havoc is the primary role of a prenup. However, there are a few mistakes that can cause a premarital agreement to be challenged in court, when a couple is getting a divorce.
No. 1: Being Unfair or Even Downright Draconian
A prenup must be fair to the breadwinning spouse, as well as the less-moneyed partner, and it should not be draconian in nature. You run the risk of invalidating your agreement if certain factors raise eyebrows. Stating that no child support will be paid to your husband in the event of divorce, and specifying visitation rights or custody are big no-nos. Understandably, you cannot bargain your children's rights away.
Attorneys also advise against drafting a contract that leaves one of the spouses destitute or includes ridiculous provisions, such as requirements about weight gain, sexual relations or how often Grandma and Grandpa can visit.
No. 2: Failing to Share All Your Financial Facts
Full financial disclosure is a key factor that a court looks at in determining whether a prenup is valid when a marriage goes south. A judge can invalidate the contract if one spouse "forgets" to include all of their assets and debts, or if they knowingly provide fraudulent financial information. Judges are right to believe that without giving your future partner a full picture of your money situation, it is nearly impossible to make intelligent decisions about the financial aspect of a marriage.
When it comes to prenups, disclosing too much rather than too little financial information is better. The best practice is to attach financial statements for each spouse listing income, assets and liabilities as of the date of the agreement. Couples may also want to address any possible future changes in their financial situation due to a company sale, business contract coming to fruition or inheritance.
The Director of Financial Planning and Wealth Management at Francis Financial, Avani Ramnani, advises that "the schedules should reflect assets, debts and income as of the date that the contract is signed. We recommend that our clients maintain proof of their current wealth going into the marriage, keeping copies of brokerage statements, retirement accounts, bank account balances and real estate. Many breadwinning women accumulated their wealth from starting a business. These women should add a detailed record of the company's financials before and during the marriage to protect the company they have worked so hard for."
No. 3: Rushing the Prenup or Pressuring Someone to Sign
You do not want to present the prenup to your spouse on the doorstep of the church. Forcing your one and only to sign while under duress may create problems down the line. Both parties must have agreed voluntarily, and with ample time for consideration and discussion. Matrimonial lawyers suggest that you start the process at least six months before walking down the aisle.
Cohen, who is a former Chair of the New York State Bar Association Family Law Section, advises, "It really is the old adage of 'the sooner the better.' Presenting a prenuptial agreement for signature the day before the wedding is a recipe for disaster, which will very likely cause it to be set aside. Starting the discussion, drafting and negotiation of the prenuptial agreement early on, including personal discussions with your (future spouse), or in an email, about your thoughts about a prenup, no matter how unromantic, sets the framework for an eventual agreement that is more likely to withstand a challenge."
No. 4: Going without Counsel – on Both Sides
Judges do not look fondly upon a prenup unless lawyers represented both parties in drawing it up. Even if the breadwinning woman initiates the prenup and her lawyer drafts it, her soon-to-be husband must have his separate lawyer review it. Otherwise, the enforceability of the agreement will be weakened significantly.
While the courts do not require that both sides have attorneys to negotiate and review a prenuptial agreement, Cohen shares, "I always advise clients that it is sensible for each person to have independent legal advice as extra insurance for any possible litigation to set the agreement aside."
It is vital to work with an experienced attorney who is knowledgeable in matrimonial law and enlist your financial adviser's support to make sure that all assets and liabilities are included accurately. Having the right team in place to make this all happen can help ensure that your marriage is happily ever after.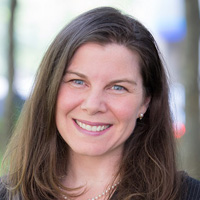 President & CEO, Francis Financial Inc.
Stacy is a nationally recognized financial expert and the President and CEO of Francis Financial Inc., which she founded 15 years ago. She is a Certified Financial Planner® (CFP®) and Certified Divorce Financial Analyst® (CDFA®) who provides advice to women going through transitions, such as divorce, widowhood and sudden wealth. She is also the founder of Savvy Ladies™, a nonprofit that has provided free personal finance education and resources to over 15,000 women.