Seven Common Misconceptions People Have About Buying a Home
Holding on to these beliefs could be holding you back from realizing your dreams.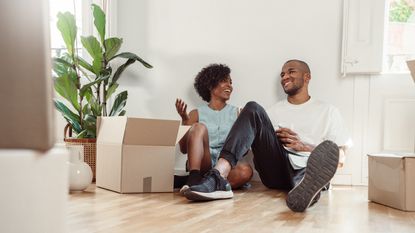 (Image credit: Getty Images)
With high interest rates and even higher housing prices scaring many people away from the thought of purchasing a home any time soon, strong narratives and beliefs around home buying in general continue to swirl around the cultural conversation. While some believe they'll never be able to afford a home, others believe it's the ultimate end goal and indicator of true financial success.
Though every person's situation is unique, there are some common misconceptions people have about home buying that may be holding them back from realizing their true financial potential. Here, the financial and investment experts of Kiplinger Advisor Collective discuss seven of those misconceptions as well as the real truths behind these common beliefs.
'I need to choose the home that's the best financial investment'
"Primary homes are not 'investments.' While a home can appreciate in value, no financial plan should be dependent on this. Home buyers seeking a primary home should prioritize living in a place that they find suitable for raising a family and having a life without sacrificing their other financial goals and aspirations. The ROI potential in a primary home should be an ancillary consideration." — Dennis McNamara, wHealth Advisors
Subscribe to Kiplinger's Personal Finance
Be a smarter, better informed investor.
Save up to 74%
Sign up for Kiplinger's Free E-Newsletters
Profit and prosper with the best of expert advice on investing, taxes, retirement, personal finance and more - straight to your e-mail.
Profit and prosper with the best of expert advice - straight to your e-mail.
'I can afford a house as long as I can afford the mortgage payment'
"The first question people ask themselves is, 'How much house can I afford?' Many times, they just look at the monthly mortgage payment, but that's not all that's included. In addition to property taxes, home insurance and more, there may be things breaking, or you may want to renovate things. In year one of owning my first home, I spent an extra $15,000 on upgrades and issues that needed to be fixed. Insurance will cover some things, but not all. Then there's furnishing the home. All of these factors need to be considered so that you can calculate exactly how much owning a home will cost you." — Tyler Wright, Defining Wealth LLC
'I'll never qualify for refinancing'
"I've noticed that people are hesitant to buy a home because they think they may never qualify to refinance in the future if they need to. However, there are circumstances that constitute refinancing a home. Whether it's due to having a mortgage greater than 15 years, high interest rates, wanting to consolidate debt or something else, it's important to consider the potential for flexibility." — Angela Ruth, Due
---
Kiplinger Advisor Collective is the premier criteria-based professional organization for personal finance advisors, managers, and executives. Learn more >
---
'A home basically manages itself'
"After buying a home, many people — especially first-time home buyers — think the home maintains itself. A home is both a financial asset and a collection of physical materials, equipment, appliances, fixtures and landscaping. On the financial side, consumers need to manage their asset value, mortgage balance, home equity and budget for all expenses, including property tax, insurance, utilities and services. On the physical side, homeowners need to perform preventive maintenance, perhaps remodel and protect the asset from weather, fire and other hazards. A home is a place to live, but it's also a financial asset that needs proactive management by the homeowner." — John Bodrozic, HomeZada
'I need to own a home because it's the American Dream'
"The most common misconception people have about buying a home is that they can simply pay their mortgage, taxes and insurance, and as long as they can manage those payments, homeownership makes sense for them. The root of this belief is in the 'American Dream' of owning a home. Owning a home may be right for some, but certainly not all. Wealth can be built while renting as well." — Lyndsey Monahan, Women Inspire Wealth
'My payments will always remain the same'
"I think that people neglect to include other considerations beyond the mortgage payment. Yes, if you have a 30-year fixed-rate mortgage, the principal and interest may be fixed payments, but HOA fees, condo fees, utilities, homeowners insurance and property taxes fluctuate. It is important to maintain your standard of living without sacrificing your financial goals for your life." — Marguerita Cheng, Blue Ocean Global Wealth
'I'll never be able to own a home today'
"A big misconception I've seen is that people think it's impossible to own a home today. While it's true that the housing market currently has higher pricing and interest rates, it's important for people to consider how future economic fluctuation can also positively impact this. Additionally, mortgage refinancing is always an option to help lower interest rates." — Justin Donald, Lifestyle Investor
Related Content
Disclaimer
The information provided here is not investment, tax or financial advice. You should consult with a licensed professional for advice concerning your specific situation.
Kiplinger Advisor Collective is the premier criteria-based professional organization for personal finance advisors, managers, and executives.