What to Do When Your Brokerage Merges
Brokerage mergers, such as the acquisition of TD Ameritrade by Charles Schwab, raise plenty of questions among customers. Here's what you need to know about such transitions.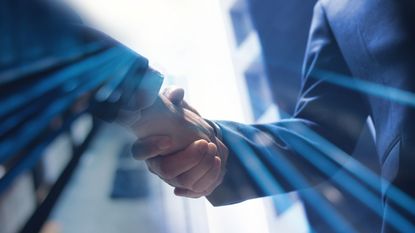 (Image credit: Getty Images)
When Charles Schwab first announced its acquisition of TD Ameritrade, it generated a flurry of calls from clients concerned about how the change would affect them. Now that the transition is just around the corner, those questions take on more urgency, but the anxiousness has largely dissipated.
While the answers we've given our clients apply specifically to the Schwab/TD Ameritrade merger, they also apply in general to just about any ownership changes among financial institutions.
Anytime brokerages merge, clients become understandably anxious. Some of our clients have had accounts with TD Ameritrade for decades. One of the biggest questions they have is, "What will happen to my hard-earned investments?"
Subscribe to Kiplinger's Personal Finance
Be a smarter, better informed investor.
Save up to 74%
Sign up for Kiplinger's Free E-Newsletters
Profit and prosper with the best of expert advice on investing, taxes, retirement, personal finance and more - straight to your e-mail.
Profit and prosper with the best of expert advice - straight to your e-mail.
To the relief of many, nothing will change from an investment perspective when the transition occurs over Labor Day weekend. If you own a specific asset now, you will still own it on Sept. 5, after the transition is complete. Any accounts you have with TD Ameritrade will automatically move to Schwab that weekend. All assets will transfer "in-kind," which means nothing will be sold or repurchased, and thus no tax implications will be generated by the acquisition to worry about.
However, there are some things you should be aware of as the transition process moves forward.
What do I need to do to transfer my assets?
The short answer is nothing. Your account will transition to a Schwab account with no further input from you. If you currently have a TD Ameritrade account, you will receive what's called a "negative consent" letter announcing the change. Negative consent simply means that if you have no objections to your account being brought under the Schwab umbrella, you don't have to do anything. Your lack of response will be taken as your consent to the change.
It is important to note your new account number, particularly if you have automatic bill pay set up through the acquired firm. Auto-payment systems will stop functioning once the transition is complete, so you will need to update them with your new account information.
You should also create a portal account with the new firm so you can log in and manage your investments, as you do with your current one.
What will transfer to the new brokerage?
All of the accounts currently with TD Ameritrade will transfer to Charles Schwab. A specific subset of data will also move over: trade information dating back two years, seven years' worth of tax documentation, 10 years of 1099 data and four years of account history. If you feel you need more than that, contact your financial adviser; they have the ability to make special requests for more thorough records.
Will my tax preparation change?
While it won't impact the taxes you owe, you will technically have two financial custodians for the 2023 tax year. This means you will receive two year-end statements and two 1099s, one each from the acquiring and the acquired custodian. Make sure your tax preparer knows to watch for those tax forms from both custodians.
What if I don't want to patronize the new custodian?
Change is always a little nerve-racking. When you've been with a single custodian for years, if not decades, you become used to their communication methods, statement formats and procedures. Plus, it's annoying to have to memorize a new account number!
In this instance, we've found most people are largely excited about the change. Based on our evaluation of the acquiring company's resources and practices, we've been advising our clients to make the move to Charles Schwab when TD Ameritrade's platform sunsets.
If, however, you find yourself holding accounts in an acquired institution that you don't want transferred to the acquiring one, your financial adviser can help you. Though it is the largest brokerage in the U.S., Charles Schwab is not the only one, and many advisers have relationships with other institutions. They can help you move your investments to the custodian of your choice.
As with any matter of finance that causes concern, your first step should be to contact your financial adviser. Whether it's a problem your financial planner can help you solve, or simply nerves they can help calm, one of our most important roles is to ease your worries with regard to your finances.
As financial professionals often tell their clients, it's better to hear from you now, before the transition is finalized, than afterward, when simple nervousness becomes full-blown anxiety.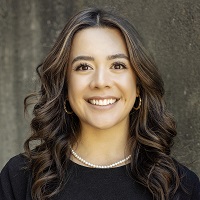 Director of Operations, Defined Financial Planning
As Director of Operations, Investment Adviser Representative Brianna Gutierrez applies her considerable management talents to growing the company while ensuring clients get the responsive, outstanding service they've come to expect. Brianna has a deep understanding of the financial planning process needed to effectively manage the day-to-day operations while working to maximize client returns.