Financial Planning and Investing: Women Closing the Confidence Gap
Since the start of the pandemic, women have become more involved in their financial futures.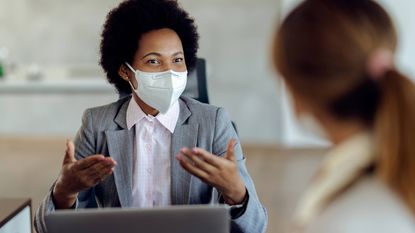 (Image credit: Getty Images )
When it comes to personal finance, at least one good thing has come out of the pandemic: Women are becoming more focused on their financial futures. In Own Your Worth 2020, a survey on women and money from UBS, 63% of women said that COVID has affected how they think about money, and they're more likely to discuss issues such as financial reviews and investing with their spouses and children. In a study by Fidelity Investments, 67% of women interviewed said they are more engaged in managing their money and have expanded their efforts to help shore up their finances. And attendance is up at women's investing events on Meetup, the online networking site, with 150 groups focusing on women and investing.
That could represent the start of a major shift. Over the years, there has been a persistent confidence gap between men and women when it comes to investing. The UBS study found that half of married women still defer to their spouses when it comes to long-term planning and investing. That applies to women of all ages, education and income levels. And single women feel less confident about making long-term financial decisions than single men.
In addition, a big chunk of the investments women have is concentrated in retirement accounts.
Subscribe to Kiplinger's Personal Finance
Be a smarter, better informed investor.
Save up to 74%
Sign up for Kiplinger's Free E-Newsletters
Profit and prosper with the best of expert advice on investing, taxes, retirement, personal finance and more - straight to your e-mail.
Profit and prosper with the best of expert advice - straight to your e-mail.
Why the gap? Besides the confidence factor, a number of reasons have been suggested to explain the gap. "When you ask women why they defer to their spouses, they cite things like entrenched roles within the family, a desire to keep peace in the relationship and a belief that their spouse knows more," says Julie Fox of UBS Private Wealth Management.
How do you help women feel more comfortable? "I start by telling women how investing, rather than just saving, can help them reach their goals, and what they can do with money as they grow wealth," says Erin Lowry, author of Broke Millennial Takes on Investing. Fox advises starting with small steps. "Just having a financial discussion with your spouse or being at the table with an adviser is helpful," she says.
Gerri Walsh, president of the Finra Foundation, says there appears to be a connection between confidence and knowledge, so beefing up financial education plays a key role (you'll find tools and resources at finra.org/investors). Walsh says hands-on learning, videos and workplace financial education are particularly effective. (Fidelity sponsors a workplace-based program called Women Talk Money.) And having a coach can change behavior, she says.
Based on what I hear from my readers, it often helps if that coach is another woman. "Some financially savvy friends gave me the name of a female adviser, and I've been happy ever since," writes Lynne Derry. "I am happy with a balanced portfolio, and now I have a few friends to talk to about investments."
Maureen Larkin was introduced to the world of money by a woman she met at her second adult job. Fast forward 30 years, and Larkin is "very confident and secure managing all our family finances and investments," she says. "And I'm doing a dang good job of it."

Janet Bodnar is editor-at-large of Kiplinger's Personal Finance, a position she assumed after retiring as editor of the magazine after eight years at the helm. She is a nationally recognized expert on the subjects of women and money, children's and family finances, and financial literacy. She is the author of two books, Money Smart Women and Raising Money Smart Kids. As editor-at-large, she writes two popular columns for Kiplinger, "Money Smart Women" and "Living in Retirement." Bodnar is a graduate of St. Bonaventure University and is a member of its Board of Trustees. She received her master's degree from Columbia University, where she was also a Knight-Bagehot Fellow in Business and Economics Journalism.