What Are FAANG Stocks?
What are FAANG stocks and are they a good investment?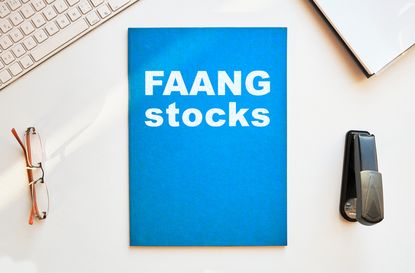 (Image credit: Getty Images)
"What are FAANG stocks" is a question newer investors may ask when they hear the once-popular phrase "FAANG stocks" tossed around.
In 2013, CNBC commentator Jim Cramer coined "FANG" as an acronym for Facebook – now Meta Platforms (META) – Amazon.com (AMZN), Netflix (NFLX) and Google, which is now Alphabet (GOOGL). He wanted to find a quick way to describe these dominant tech and communication services stocks. But by 2017, FANG switched to FAANG when Cramer added Apple (AAPL) to the lineup.
What are FAANG stocks and is it good to invest in them?
While not in as heavy a rotation as it once was, FAANG is a good shorthand to describe mega tech, and investing in these stocks would have juiced your portfolio. Here are the 10-year returns for the five FAANG stocks.
Subscribe to Kiplinger's Personal Finance
Be a smarter, better informed investor.
Save up to 74%
Sign up for Kiplinger's Free E-Newsletters
Profit and prosper with the best of expert advice on investing, taxes, retirement, personal finance and more - straight to your e-mail.
Profit and prosper with the best of expert advice - straight to your e-mail.
Swipe to scroll horizontally
| Stock | 10-year return |
| --- | --- |
| Meta Platforms | 600% |
| Amazon.com | 875% |
| Apple | 956% |
| Netflix | 825% |
| Alphabet | 521% |
The average return during this period for FAANG stocks is a sizzling 755%. By comparison, the S&P 500's 10-year return is 166%.
"The latest great leap forward has been generative AI [artificial intelligence], and the FAANG stocks are all, to one degree or another, involved in bringing generative AI into existence and attempting to monetize it," says John Cunnison, chief investment officer at Baker Boyer. "The most interesting FAANG stocks are likely going be those with the best strategies for deploying, integrating and, ultimately, monetizing AI."
Meta Platforms
What started as a software project in a Harvard dorm turned into a social media empire. Today Mark Zuckerberg's Meta counts over 3 billion daily active users across its properties that include Facebook, Messenger, Instagram and WhatsApp. In the latest quarter, the company reported nearly $32 billion in revenue, up 11% on a year-over-year basis, while net income rose 16% to $7.8 billion.
Following its 2021 name change – a result of Zuckerberg shifting the company's strategic focus to the Metaverse – the stock shed roughly 70% of its value. Realizing he needed to make a major change, Zuckerberg refocused the company on cutting costs and bolstering its social media properties as well as its AI capabilities. Meta even launched a rival to Twitter – or X – which is called Threads.
The result has been an epic rally in Meta's stock price. But it also means that the valuation is rich, at about 36 times earnings. Then again, all the FAANG stocks are trading at hefty levels.
Alphabet
Since its founding in the late 1990s, Alphabet has mostly made the right bets, whether that was on Android or YouTube. But during the past year, the company has been caught flat-footed. The explosive growth of OpenAI's ChatGPT – which is backed by rival Microsoft (MSFT) – has shown that Alphabet blundered with generative AI. The irony is that its researchers helped to pioneer this technology, such as with the creation of the transformer model.
Yet Alphabet is showing progress. The company continues to add features to its Bard chatbot and integrate its generative AI technologies across its other apps. The fact is that Alphabet has some big-time advantages like its thousands of talented engineers and massive troves of data.
In the meantime, Alphabet's core advertising business is on the mend. In the most recent quarter, revenue was up 7% to $74.6 billion.
Among the FAANG stocks, Alphabet has the most attractive relative valuation, trading at a price-to-earnings ratio at about 29.
Apple
Apple's business has been in a slump lately. For the past three quarters, the company has reported declining sales – the longest stretch since 2016.
The slowdown should not be a surprise. Given Apple's massive revenue base, it is difficult to find ways to boost growth. The smartphone market is also mature and the company has already benefited from much of the low-hanging fruit of its services business.
But there is a potential catalyst: the Apple Vision Pro headset. This is a cutting-edge virtual reality system that is expected to retail for $3,500. This could be the way to make the Metaverse a reality and a viable business.
Netflix
Netflix's crackdown on password sharing is paying off. In the latest quarter, the streaming giant reported 5.9 million new subscribers, bringing the global customer base to 238.4 million.
The costs should drop for content too. The main reason is that Hollywood writers and actors strike, which could add about $1.5 billion in additional annual free cash flow.
Despite all this, investors should be cautious because the key to driving long-term subscriber growth and retention is solid content. If the strike continues for a prolonged period of time, this could weigh on the business. And so far, there appears to be little progress with negotiations.
Amazon.com
Amazon.com's legendary CEO Jeff Bezos left big shoes to fill when he left the head role in mid-2021, but successor Andy Jassy is finding his groove.
This was definitely the case in the most recent quarter, with sales growing at 11% to $134.2 billion. The company expects similar growth in the next quarter. A key driver was the ecommerce business.
It's true that the cloud platform, Amazon Web Services (AWS), reported continued deceleration on the top line as businesses have tightened their IT budgets.
But there could be support from AI spending. Amazon has been getting more aggressive with developing its own models and adding new capabilities.
Alternatives to FAANG stocks
While FAANG stocks have proven to be a good bet for investors, there are other mega-cap stocks that deserve to be a part of the coveted list.
"Microsoft has to be an inclusion given they're the second most valuable company in the world and making a big bet on AI, and Nvidia (NVDA) has emerged as the leading hardware foundation on which big tech products and services run," says Jason Mountford, trend analyst at investment app Q.ai. "With Facebook now Meta and Google now Alphabet, that means our new acronym is MAANAM. Yet, not quite as sexy, but the returns sure could be."
Related content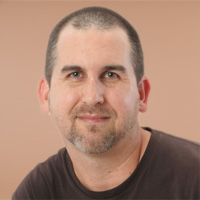 Contributing Writer, Kiplinger.com
Tom Taulli has been developing software since the 1980s when he was in high school. He sold his applications to a variety of publications. In college, he started his first company, which focused on the development of e-learning systems. He would go on to create other companies as well, including Hypermart.net that was sold to InfoSpace in 1996. Along the way, Tom has written columns for online publications such as Bloomberg, Forbes, Barron's and Kiplinger. He has also written a variety of books, including Artificial Intelligence Basics: A Non-Technical Introduction. He can be reached on Twitter at @ttaulli.