The 15 Best Value Stocks to Buy Right Now
A roller-coaster 2022 has sent a lot of deserving names into bargain territory. Here are 15 top-rated value stocks to buy at the moment.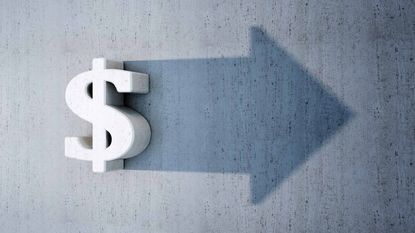 (Image credit: Getty Images)
In 2022, the old rules of investing have mostly gone out the window, but one thing hasn't changed: Wall Street's best value stocks continue to be an attractive place for investors to plunk down their money for the long term.
The S&P 500 is down roughly 10% year-to-date. War continues to rage in Ukraine and disrupt energy markets. And significant changes in interest-rate policy continue to upend investment strategies that have been profitable for several years running.
But that's the thing about investing. If you want to get ahead, it's important to think beyond the obvious opportunities and consider a holistic approach that will generate returns even in even challenging environments. That involves looking beyond fashionable growth investments to value stocks that might been roughed up of late but still offer long-term upside.
In hopes of finding the best value stocks for investors right now, we looked for:
Companies with a minimum market value of about $1 billion
Those with forward price-to-earnings (P/E) ratios below the broader market (for reference, the S&P 500's forward P/E is currently at 18.8)
Those with price/earnings-to-growth (PEG) ratios below 1 (PEG factors in future growth estimates, and anything under 1 is considered undervalued)
Strong analyst support, with at least 10 Wall Street experts covering the stock and the vast majority of those issuing ratings of Buy or Strong Buy
A few of these companies have admittedly seen trouble lately, hence their sagging stock prices, but even then, their underlying businesses are sound. And considering the broader challenges to every company on Wall Street, it's important for investors to focus on high-quality picks over the latest flashy growth narrative, regardless of recent performance.
Here are 15 of the best value stocks to buy now.
Share prices and other market data as of April 25. Analyst ratings courtesy of S&P Global Market Intelligence. Stocks are listed by analysts' consensus recommendation, from highest score (worst) to lowest (best).
Contributing Writer, Kiplinger.com
Jeff Reeves has covered finance and capital markets since 2008, contributing to outlets including CNBC, the Fox Business Network, the Wall Street Journal digital network, USA Today, US News & World Report and CNN Money.