Semiconductor Stocks: A Smart Bet for the Long Haul
Stocks in this growing industry will stay in demand long after supply-chain snarls are unraveled.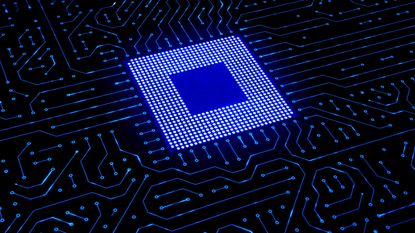 (Image credit: Getty Images)
The semiconductor industry grabbed headlines in 2021 mostly due to a supply shortage that crippled industries, such as autos, for which chips are a key component. The world awoke to the fact that seemingly everything these days – from garage-door openers to rockets – runs on what's now dubbed "the new oil."
The acute supply-demand imbalance, induced largely by pandemic disruptions, should ease as we move through 2022. But the insatiable appetite for semiconductors, and by proxy, semiconductor stocks, will continue to surge.
Angelo Zino, an analyst for investment research firm CFRA, foresees a "super cycle" for the industry over the next decade as the content per device and sophistication of semiconductors grow. For example, artificial intelligence (AI) capabilities, which essentially replace the human brain and require high-performance chips, are expanding in industries ranging from autos to medicine to data centers.
Devices are getting smarter. Applied Materials (AMAT (opens in new tab)), the largest equipment supplier to the semiconductor industry, projects that between 2020 and 2025, the value of semiconductor content will jump 50% per automobile, to $690, and it will double for an average data center server, to $5,600. The growing adoption of 5G telecommunications will help boost the value of chip content of a high-end smartphone to $275. Overall, the industry should expand by 2.5 to 3 times the rate of gross domestic product growth and become a $1 trillion market in 2030.
With this inexorable growth in mind, we identified six attractive semiconductor stocks that range from chip designers to manufacturers to equipment suppliers. Valuations in the industry aren't cheap, but they have come down in recent weeks along with those of the tech sector overall, hit by the recent run-up in interest rates.
Returns and other data are through Jan. 7.