7 Super Small-Cap Growth Stocks to Buy
Small-cap growth stocks can be thick on potential, but thin in news updates and analysis. Here, we look at seven high-potential small caps, and what the pros have to say about them.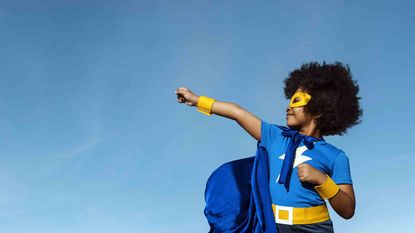 (Image credit: Getty Images)
Stocks with smaller market values are outperforming by a wide margin so far this year, and strategists and analysts alike say small caps should continue to lead the way as the economic recovery gains steam.
"The U.S. economy is currently trending toward high-single digit GDP growth in 2021 as COVID-19 vaccine distribution expands and we gradually emerge from the pandemic," says Lule Demmissie, president of Ally Invest. "That environment favors small-cap names, which tend to have a more domestic focus than larger multinational firms."
Small caps tend to outperform in the early parts of the economic cycle, so it should come as no surprise that they are clobbering stocks with larger market values these days.
Indeed, the small-cap benchmark Russell 2000 index is up 13.6% for the year-to-date through April 8, while the blue chip Dow Jones Industrial Average added just 9.5% over the same span.
Keep in mind that small-cap stocks come with heightened volatility and risk. It's also important to note that it can be dangerous to chase performance. But small-cap growth stocks – particularly in this environment – can offer potentially much greater rewards.
Given the increased interest in these securities, we decided to find some of analysts' favorite small caps to buy. To do so, we screened the Russell 2000 for small caps with outsized growth prospects and analysts' highest consensus recommendations, according to S&P Global Market Intelligence.
Here's how the recommendation system works: S&P Global Market Intelligence surveys analysts' stock recommendations and scores them on a five-point scale, where 1.0 equals a Strong Buy and 5.0 is a Strong Sell. Any score below 2.5 means that analysts, on average, rate the stock as being Buy-worthy. The closer a score gets to 1.0, the stronger the Buy recommendation.
We also limited ourselves to names with projected long-term growth (LTG) rates of at least 20%. That means analysts, on average, expect these companies to generate compound annual earnings per share (EPS) growth of 20% or more for the next three to five years.
And lastly, we dug into research, fundamental factors and analysts' estimates on the most promising small caps.
That led us to this list of the 7 best small-cap growth stocks to buy now, by virtue of their high analyst ratings and bullish outlooks. Read on as we analyze what makes each one stand out.
Share prices are as of April 8. Companies are listed by strength of analysts' consensus recommendation, from lowest to highest. Data courtesy of S&P Global Market Intelligence, unless otherwise noted.