14 Hot Upcoming IPOs to Watch For in 2022
The most exciting initial public offerings (IPOs) expected to launch in 2022 include a popular piano maker, a self-driving-car tech firm and a controversial news aggregation site.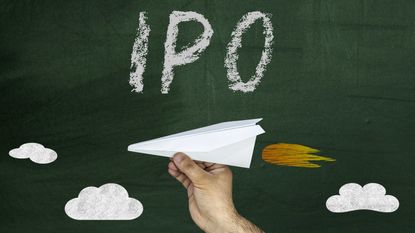 (Image credit: Getty Images)
The initial public offering (IPO) market has come to a virtual standstill after a boffo 2021. But we might finally start to see some of the most anticipated upcoming IPOs of 2022 hit the market.
Last year, offerings bounced back to levels not seen since the dot-com boom; more than a thousand companies went public, raising roughly $316 billion in the process, according to financial markets platform Dealogic. That included massive deals for the likes of Bumble (BMBL (opens in new tab)), Roblox (RBLX (opens in new tab)) and Rivian Automotive (RIVN (opens in new tab)).
But the market drastically changed in the final months of 2021 and into January 2022 – especially for high-growth stocks. Spiking inflation, the omicron COVID variant and expectations for a hawkish Federal Reserve all weighed on sentiment. And what weighs on the market often also weighs on the appetite for IPO investors.
A number of big-name companies that had planned offerings in late 2021 decided to remain on the bench. And they've largely remained on that bench. IPO-focused investment adviser Renaissance Capital says just 26 IPOs have priced in 2022, down 80% from this point last year.
"[Downturns can cause] potential delays for IPOs," says Kelly Rodriques, CEO of global private securities marketplace Forge. "But companies can stay private and raise more money from institutional investors. They can wait until valuations improve."
Still, those appetites can return awfully quickly.
"Unless the markets completely fall apart, IPOs will happen this year," says Kevin Spain, general partner at enterprise software-focused venture capital firm Emergence Capital. "But it will be higher-quality companies, with strong brands and high growth rates."
Indeed, we're starting to see a few more companies testing the waters, making now the best time to explore the most anticipated upcoming IPOs for 2022. Our list of 14 is a smaller number than we typically expect at this time of year because of recent market weakness – but many of them are large, established names that should generate plenty of excitement on Wall Street and Main Street alike.
Data is as of May 9. Where possible, we have provided reported expectations for timelines and/or valuations.
1/14
Steinway
Expected IPO timeline: Second quarter of 2022
Estimated IPO valuation: N/A
The origins of Steinway go back to 1853. Founder Henry Engelhard Steinway created his first piano in his Manhattan loft, and as he built out his business, his motto became "to build the best piano possible."
Steinway became one of the most powerful brands in musical instruments. To this day, standout musicians such as Billy Joel, Yuja Wang and Lang Lang use its pianos.
Of course, the company has other offerings than its ultra-premium namesake Steinway pianos. It also has mid-tier Boston and Essex piano brands, as well as Conn-Selmer, an extensive line of instruments including woodwinds, strings, brass and drums.
While you wouldn't imagine that musical instruments change much over time, Steinway has invested in innovation. For instance, the company's Spirio brand of high-end player pianos boasts technology backed by 18 patents, including the ability to stream performances.
Financials have been solid of late. In fiscal 2021, revenues jumped 29.5% year-over-year to $538.4 million, while net income improved by 14.5% to $59.3 million.
The company previously was taken private in September 2013 by Paulson & Co. The firm, led by billionaire John Paulson, agreed to pay more than $500 million.
However, Steinway appears on its way back into the public markets. A deal reportedly is likely to happen within the next couple of months, and despite a challenging market, the company's profitability and powerful brand could make the upcoming Steinway IPO a winner.
2/14
ServiceTitan
Expected IPO timeline: Second quarter of 2022
Estimated IPO valuation: N/A
Ara Mahdessian and Vahe Kuzoyan both had fathers who worked as contractors. As a side project, the pair built software for their fathers' businesses – and as the duo continued to build tools, they realized there was a bigger opportunity.
They went after that opportunity in 2013 when they founded ServiceTitan.
ServiceTitan is an operating system for plumbers, electricians, HVAC installers and more (opens in new tab), providing applications such as dispatching, marketing, scheduling, payroll, contracts, ads, timesheets and job costing.
In March 2021, the company announced a $500 million round of financing, led by Tiger Global Management and Sequoia Capital Global Equities, at an $8.3 billion valuation, in March 2021. That marked the largest funding of any private vertical software company. At the time, ServiceTitan reported more than $250 million in ARR, up 50% on a year-over-year basis, and more than 7,500 contractors on board.
Reuters reported in September that ServiceTitan is preparing for an IPO that's expected to launch in the first quarter of 2022.
3/14
Cohesity
Expected IPO timeline: Second quarter of 2022
Estimated IPO valuation: N/A
Mohit Aron has spent the past 15 years or so building scalable IT systems. He's often referred to as the father of "hyperconvergence," which is a sophisticated combined technology covering storage, computing and networking. Combining these functions can offer both simplicity and higher performance.
Aron was on the team that created the Google File System, which handled massive amounts of data. He then co-founded Nutanix (NTNX (opens in new tab)) in 2009, which eventually went public in 2016. But before the IPO, Aron had moved on to found another hot startup, Cohesity.
Cohesity offers a next-generation backup system to protect enterprise data. But it's far more than storage – Cohesity's technology eliminates silos for data, making easier to use artificial intelligence (AI (opens in new tab)) and run applications.
The company's last round of funding, in April 2020, was a Series E that raised $250 million at a valuation of $2.5 billion. Investors included Sequoia Capital, Cisco Systems (CSCO (opens in new tab)) and DFJ Growth. At the time, Cohesity reported a 150% increase in annual recurring revenues (ARR) and a 100% jump in the number of customers.
The company announced a confidential IPO filing in late December, with the offering expected to come within the next couple months.
4/14
Qlik Technologies
Expected IPO timeline: Second quarter of 2022
Estimated IPO valuation: N/A
Björn Berg and Staffan Gestrelius founded Qlik Technologies, which offers business analytics software, in Sweden in 1993. The company improved and broadened the product over the next two decades, and eventually took the company public in 2010 at $10 per share.
Six years later, Qlik became the target of activist investor Elliott Management, eventually sparking the company to accept a $3 billion, $30.50-per-share offer from private equity firm Thoma Bravo.
Qlik has scaled its operations under new ownership. The company now has 38,000 customers, and its technology platform is extensive, offering services for hybrid data delivery, data warehouse automation, application automation and augmented analytics.
The company has confidentially filed for an IPO, with a deal expected sometime within the first quarter of 2022.
5/14
Mobileye
Expected IPO timeline: Second quarter of 2022
Estimated IPO valuation: $50 billion
In 1999, at the height of the dot-com boom, Hebrew University professor Amnon Shashua developed a monocular vision system that used cameras and software for vehicle detection. He founded Mobileye around this technology and became a pioneer in the advanced driver-assistance system (ADAS) market. Mobileye's technology greatly improved auto safety with alerts, adaptive cruise control, lance centering and collision avoidance.
Mobileye is no stranger to the public markets. It pulled off its first IPO in the summer of 2014, raising $208 million at a $5.31 billion valuation. But it didn't stay public for long, with Intel (INTC (opens in new tab)) doling out $15.3 billion to snap it up in 2017.
Mobileye's growth hasn't stopped since then, however. Instead, it leveraged Intel's global consumer base and R&D investments to push its annual revenues from $350 million in 2016 to $1 billion at the end of 2020. (The company adds that revenues through the first nine months of 2021, revenues were up 62% year-over-year.)
Now, however, Intel is looking to unlock the value of this asset – and that means taking the company public again. The influx of capital would help the chipmaker with its plans to significantly expand production.
The Mobileye IPO is expected to hit the markets during the first half of 2021 at a valuation of $50 billion. In light of the strong demand for electric vehicles and self-driving vehicles like those made by Tesla (TSLA (opens in new tab)) and Rivian (RIVN (opens in new tab)), Mobileye's second public offering should enjoy an equally warm reception on Wall Street.
Intel isn't completely letting go of Mobileye, however; the chipmaker would retain majority of control after the IPO.
6/14
Zazzle
Expected IPO timeline: Summer 2022
Estimated IPO valuation: $1 billion to $2 billion
After earning both an MBA and JD from Stanford, Robert Beaver founded five different tech companies. But his largest is Zazzle, which he launched in 2005 with sons Jeff and Bobby, and wife Peggy, as cofounders.
Zazzle is an online marketplace (opens in new tab) that allows people to create their own products and sell them to customers. Importantly, the platform has sophisticated tools for design, manufacturing and distribution, which allows creators to spend more time simply being creative.
Because the products are customized, they generally enjoy higher margins, and that can at least help to explain why Zazzle has raised relatively little capital. Since inception, it has gone through just three rounds, raising about $46 million from investors over that time.
Bloomberg (opens in new tab), citing people familiar with the matter, reported that Zazzle has hired Citigroup and Barclays for an IPO that could arrive as soon as this summer. The company could be valued at between $1 billion and $2 billion.
Very little is currently known about the company's financials, though an eventual S-1 filing would change that. The company has, however, disclosed that it has served more than 30 million customers since its founding. It also boasts more than 300 million shareable designs and more than 900,000 designers on the platform.
7/14
Blockchain.com
Expected IPO timeline: 2022
Estimated IPO valuation: N/A
In 2011, Bitcoin was a young digital currency but already showing traction. Of course, it was doing so against a formidable headwind: It was exceedingly difficult to buy and sell cryptocurrency.
Peter Smith, Nicolas Cary and Ben Reeves set out to solve this problem. Their solution – developed in their two-bedroom apartment in York, England – was Blockchain.com.
The company started as a place to get prices on Bitcoin. But this would quickly evolve into the development of a highly popular digital wallet and cryptocurrency exchange.
Since inception, the company has processed more than $1 trillion in transactions and created 82 million wallets. About a third of Bitcoin transactions happen on the Blockchain.com network.
Last year, the company raised $300 million, at a $5.2 billion valuation, in a Series C round. The lead investors included DST Global, Lightspeed Venture Partners and VY Capital. The valuation was at $5.2 billion.
Bloomberg reports that the company is planning an IPO and it could happen this year. However, the process is still in the early stages, and it might pay for Blockchain.com to wait. The IPO market for tech companies have been brutal of late. Rival Coinbase (COIN (opens in new tab)) is off more than 40% since its April 2021 offering.
8/14
Fabletics
Expected IPO timeline: 2022
Estimated IPO valuation: $5 billion
In 2013, actress Kate Hudson teamed up with online fashion retailer JustFab to create Fabletics. This startup developed a line of workout and activewear for men and women alike, with a simple strategy of selling quality items at affordable prices.
Today, the company not only has a thriving website, but a retail footprint of 74 locations and a "loyal community" of 2 million customers.
Hudson stepped down as the principal face of the business to an advisory role in late 2021, but the company could still be her biggest hit.
In summer 2021, Fabletics reportedly retained Morgan Stanley, Goldman Sachs and Bank of America to prepare for an IPO. At the time, reports said the company would seek to raise about $500 million at a valuation of $5 billion.
While buzz about the deal died down in the later innings of 2021, a Fabletics IPO still is expected to happen sometime in 2022.
9/14
Databricks
Expected IPO timeline: 2022
Estimated IPO valuation: $38 billion
A little more than a decade ago, a group of computer science students at the University of California, Berkeley created Apache Spark, an open-source system meant to manage big data. The platform achieved massive adoption alongside growing needs to use systems such as artificial intelligence and machine learning.
A few years later, those students would go on to launch Databricks to commercialize the software for enterprises. Over the years, the company has amassed a customer base of more than 5,000, which includes large corporations such as CVS Health (CVS (opens in new tab)), Comcast (CMCSA (opens in new tab)), Condé Nast and Nationwide.
Databricks' latest funding round came in August 2021, when the firm raised $1.6 billion at a $38 billion valuation in a funding round led by Morgan Stanley fund Counterpoint Global. Databricks has raised about $3.6 billion since inception.
While Databricks has not filed its IPO documents yet, the company appears to be angling for an IPO sometime in 2022.
10/14
Reddit
Expected IPO timeline: 2022
Estimated IPO valuation: N/A
In 2005, college roommates Steve Huffman and Alexis Ohanian got the backing of Y Combinator to develop an app that allowed users to order food via SMS. It failed to get much traction.
But the founders quickly brainstormed another idea: Reddit.
This next-generation message board, which was acquired by Condé Nast in 2006, had an anything-goes ethos. That often turned Reddit into the source of controversy – as well as a font of meme-stock hype over the past couple years – but it nonetheless grew like a weed over time.
The company now appears to be ready for the big times, with Reddit making a confidential filing to the SEC in December, indicating that a deal could happen during the first couple of months of 2022.
As an example of its recent growth, second-quarter revenues exceeded $100 million, roughly triple its year-ago sales. The company also boasts 50 million daily users.
In August, Reddit announced that Fidelity invested $400 million at a $10 billion valuation (opens in new tab). However, in light of the recent market volatility – especially in other social platforms such as Pinterest (PINS (opens in new tab)), Bumble (BMBL (opens in new tab)) and Snap (SNAP (opens in new tab)) – the company could go public at a lower valuation.
11/14
The Fresh Market
Expected IPO timeline: 2022
Estimated IPO valuation: N/A
Gourmet grocery chain The Fresh Market is making another go at publicly traded life.
In March 2016, The Fresh Market accepted a $1.36 billion cash buyout from private equity firm Apollo Global. At the time, the grocer was having trouble competing against companies such as Amazon.com's (AMZN (opens in new tab)) Whole Foods, Kroger (KR (opens in new tab)) and Publix.
As a private company, The Fresh Market has been focused on restructuring its operations, which currently span 159 locations across 22 states. That paid off after a couple of years with an improvement on its credit outlook, though if the firm does go public, it will do so with a still-high level of debt.
And a year ago, the company hired a new CEO, Jason Potter – the former chief of Canada-based Sobeys who boasts three decades of experience in the grocery industry, and who is known as a cost-cutter.
The IPO looks to be little more than a way for Apollo to exit its investment with a decent return. The company filed confidentially in March for an eventual IPO, which was expected to happen in 2021 but has been pushed into 2022.
12/14
Instacart
Expected IPO timeline: 2022
Estimated IPO valuation: N/A
In 2010, Instacart founder Apoorva Mehta left his post as the Fulfillment Optimization SDE at Amazon.com (opens in new tab) to move to San Francisco and start his own venture. And he ran into a lot of speed bumps, trying out 20 different products to no avail.
But he finally hit upon something with promise: an on-demand network for delivering groceries and other products. At the heart was an app that connected contractors – who did the shopping – with customers.
The pandemic turned 2020 into a game-changer for Instacart. The emergence of COVID-19 has spurred millions of people to adopt app-based delivery services.
Instacart has built a sophisticated logistics system, which involves agreements with more than 400 retailers spanning over 30,000 stores. That network translates into a reach of about 80% of U.S. households and 70% in Canada.
Instacart has still been busy raising funds, including a $200 million round from Valiant Peregrine Fund and D1 Capital Partners, following a $225 million raise in June led by DST Global and General Catalyst, with D1 participating. But Financial Times reported (opens in new tab) in October 2020 that the company was consulting with banks ahead of a potential IPO, expected sometime in the first half of 2021.
But Instacart has since pushed its plans for an IPO into 2022 and possibly beyond.
"Fidji Simo, a former Facebook executive who took the reins three months ago, [will focus] on strengthening its services for grocery retailers beyond delivery," reported The Information (opens in new tab), citing a person with direct knowledge of the matter.
The most recent round of fundraising valued the company at $39 billion – more than twice what it was valued at in a round a few months prior. However, in late March, Instacart cut its valuation by nearly 40%, to $24 billion, reflecting a downturn in the broader delivery space.
Even then, an Instacart IPO would be one of the largest of 2022.
13/14
Discord
Expected IPO timeline: 2022
Estimated IPO valuation: $10 billion-plus
When Jason Citron and Stanislav Vishnevsky were building online games, they had ongoing communications issues with their remote developer teams. The comm systems they evaluated didn't have the features they needed, so they did what many of us couldn't do:
They built their own.
The resultant system, Discord, which allowed for instant messaging, video and voice calls, was popular with gaming communities on Twitch and Reddit in the early days. The system was released in 2015; by 2018, Microsoft's (MSFT (opens in new tab)) Xbox had agreed to integrate the platform with Xbox Live accounts. Over time, Discord would expand into many other categories, including communities for sports, entertainment, investing, online education and more.
Discord stands out from other chat systems on the market, including Salesforce.com's (CRM (opens in new tab)) Slack and Google Chat, thanks in part to a high level of customization, which has made its subscription-based system "sticky."
Growth has been white-hot of late, with monthly active users surging from 56 million to 140 million between 2020 and mid-2021.
No doubt, there are many chat systems on the market, like Salesforce.com's Slack. Yet one of the keys to the success of Discord is the customization.
Microsoft reached out to Discord in early 2021 about acquiring it for at least $10 billion, according to media reports. But Discord wanted to stay independent and pursue an IPO, which is expected to happen this year.
14/14
Plaid
Expected IPO timeline: 2022
Estimated IPO valuation: N/A
When Zach Perret and William Hockey founded Plaid in 2013, they built apps for different types of financial services, such as budgeting and bookkeeping … but they never really caught on with users.
However, through this process, the founders realized how difficult it was to develop the infrastructure for a fintech startup. So they refocused their firm on building application programming interfaces (APIs) that handled authentication, identity, managing liabilities, processing transactions and so on. Plaid would go on to snag top fintech customers including Betterment, Chime and PayPal's (PYPL (opens in new tab)) Venmo.
The technology caught on quickly. And as a testament to Plaid's success, Visa (V (opens in new tab)) agreed to pay $5.3 billion for the company in early 2020. "The acquisition, combined with our many fintech efforts already underway, will position Visa to deliver even more value for developers, financial institutions and consumers," Visa CEO Al Kelly said at the time.
"But Visa doesn't own Plaid," you say. That's correct. The deal received pushback from antitrust regulators, and Visa and Plaid abandoned the transaction in January 2021.
Plaid's momentum nonetheless accelerated. In April, the company raised $425 million at a $13.4 billion valuation in a deal led by Altimeter Capital.
To be clear: Plaid hasn't filed for (or even intimated at) an IPO. But given that an acquisition likely will be tough because of regulatory concerns, an initial public offering looks like an appealing option.
Contributing Writer, Kiplinger.com
Tom Taulli is the author of High-Profit IPO Strategies, All About Commodities and All About Short Selling. He is also the founder of several high-tech companies, such as Web IPO (one of the pioneers of digital public offerings). He can be reached on Twitter at @ttaulli.