5 Great REITs to Buy Now
In an awful year for many real estate investment trusts, our picks should thrive.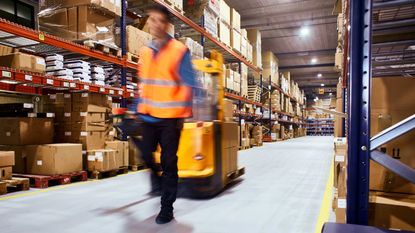 (Image credit: Getty Images)
It hasn't been a good year for landlords. Publicly traded real estate investment trusts—which own income-producing real estate—have been clobbered in 2020, with the category overall losing 13.6%, compared with a 5.0% loss for the S&P 500 index. When the COVID-19 pandemic struck, whole sectors of the economy shuttered practically overnight, and millions of Americans lost their jobs. For REITs that owned apartment buildings, shopping malls, hotels or office buildings, collecting rent became a tall task, and investors took notice.
But the sell-off presents an opportunity for investors who buy REITs that stand to prosper in a post-pandemic world and avoid the ones that might falter. REITs with properties that require little human contact have bright long-term prospects, says Fidelity Real Estate fund manager Steve Buller. Trusts that own data centers, industrial warehouses for online retailers or cell-phone towers will benefit in a world that is shifting increasingly online, he says. Some of this optimism is priced into the stocks—tech-oriented REITs in the S&P 500 have returned 11% in 2020, on average. But that shouldn't scare off long-term investors.
Buller sees value in select housing and office REITs that will regain steam as the economy reopens, but he says investors will face an uphill climb investing in trusts that own restaurants, child care facilities, gyms and senior living facilities. REITs that own retail properties, he says, may be permanently scarred, as buying preferences shift toward e-commerce.
The REITs below are poised to thrive. All yield less than the 4.6% average for REITs overall but sport impressive profit-growth prospects, healthy balance sheets and a history of raising payouts.
Note that instead of using traditional corporate earnings yardsticks to measure profitability, REITs use funds from operations, or FFO, which adjusts for depreciation and property sales. REIT distributions are taxed as ordinary income, which can sting high-net-worth investors who hold them in taxable accounts (prices and other data are as of June 12).
Associate Editor, Kiplinger's Personal Finance
Ryan joined Kiplinger in the fall of 2013. He writes and fact-checks stories that appear in Kiplinger's Personal Finance magazine and on Kiplinger.com. He previously interned for the CBS Evening News investigative team and worked as a copy editor and features columnist at the GW Hatchet. He holds a BA in English and creative writing from George Washington University.