Can You Trust TikTok's Advice?
TikTok is rife with pitches for trendy, volatile investments, including cannabis and cryptocurrencies.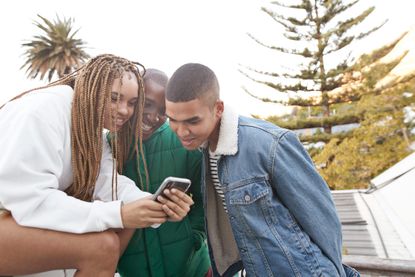 (Image credit: Getty Images)
Recently, while I was at the gym, I overheard a conversation between two mothers. One of the moms' sons, who is in middle school, wanted to invest in bitcoin in an account his parents would set up for him. While the women debated the best way to support the budding in­vestor, they remained puzzled about one thing: How did he stumble upon cryptocurrency in the first place?
I couldn't help but chuckle to myself—partly because spending 10 weeks as an intern at Kiplinger will make you start to notice personal finance references everywhere you go, but mainly because, as a fellow member of Generation Z, I already knew the answer.
TikTok, the Chinese short-form-video app with an algorithm that hyper-personalizes content for a user's customized page, has skyrocketed in popularity during the pandemic. Besides serving up memes, cooking tips and viral dance trends, the app has become a haven for amateur personal finance advice. Videos categorized under #fintok, a popular hashtag for money-related subjects, have accumulated more than 472 million views.
Subscribe to Kiplinger's Personal Finance
Be a smarter, better informed investor.
Save up to 74%
Sign up for Kiplinger's Free E-Newsletters
Profit and prosper with the best of expert advice on investing, taxes, retirement, personal finance and more - straight to your e-mail.
Profit and prosper with the best of expert advice - straight to your e-mail.
But like most social media platforms, TikTok is rife with misinfor­mation and pitches for trendy, volatile investments, including cannabis and cryptocurrencies. As these amateur investing videos gain more and more steam, how can you tell which ones to trust?
Consider the source. One of the main problems with personal finance TikTok is that there are no restrictions on who can offer advice. An amateur's get-rich-quick scheme can be just as popular (often even more so) than advice from a veteran financial planner.
So take a look at the creators' profiles. Do they have any professional certifications, such certified financial planner (CFP)? Do they have experience in the financial industry?
There are some qualified and trustworthy content creators on TikTok, and most share their credentials. For example, Nick Meyer (username @nicktalksmoney), a financial TikToker with more than 600,000 followers, includes his CFP credential in his profile—along with a disclosure that his content is meant to be educational, "not advice." Other well-known financial media outlets, such as Yahoo Finance, NPR's Planet Money and even Kiplinger (@kiplingerfinance), have also jumped on the bandwagon and created their own TikTok accounts.
Watch out for scams. TikTok has a massive reach, with more than 100 million users. So another strategy for evaluating personal finance TikTok videos is to consider whether content creators are using that huge audience to enrich themselves through scams, such as a "pump-and-dump" scheme, in which creators promote a thinly traded stock and cash out shortly after users buy in.
Although TikTok has generated interest in investing, it's no substitute for doing your homework. Seek financial advice from reputable sources, such as Kiplinger.com and professional advisers. When it comes to investing, experience counts.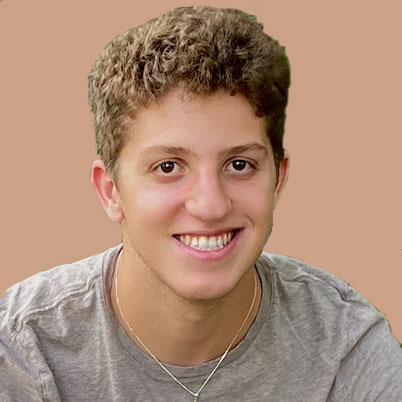 Intern, Kiplinger's Personal Finance
Korsh is a recent graduate and incoming graduate student at Northwestern University's Medill School of Journalism. He majored in journalism with a minor in psychology, and his graduate degree will be in the Medill Investigative Lab specialization of the MS in journalism program. He has previously interned for Injustice Watch, the Medill Investigative Lab and Moment Magazine, and he served as the print managing editor of North by Northwestern student newsmagazine. Korsh became a Kiplinger intern through the American Society of Magazine Editors Internship Program.