Business Spending: Small Improvement in Semiconductor Availability
While semiconductors remain hard to get, prices for some other manufacturing inputs are falling.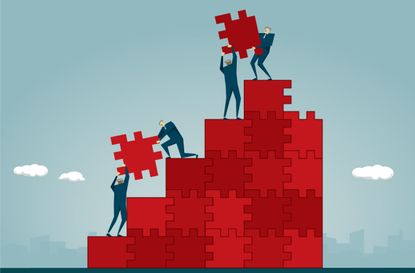 (Image credit: Thinkstock)
Kiplinger's Economic Outlooks are written by the staff of our weekly Kiplinger Letter and are unavailable elsewhere. Click here for a free issue of The Kiplinger Letter or for more information.
Semiconductor order backlogs are now at 25.5 weeks, continuing their downward path since peaking at 27 weeks in May. However, backlogs are still 10 weeks longer than normal, and will not likely come back to normal until well into 2023. Memory chips for computers and phones are becoming more plentiful as demand wanes, but microcontroller (MCU) and automotive chips still face acute shortages. Ramping up production takes time.
The problem: Like most complex industrial machinery, chipmaking equipment itself requires chips. Plus, the semiconductor industry faces other difficulties, including a disruption to its supply of necessary rare gases (argon, krypton, neon) by the war in Ukraine. In short, don't expect the chip shortage to significantly improve for at least six months, and it may drag out into 2024, when new chipmaking factories begin production. A caveat: If a recession happens next year, there could be a sudden reversal of demand, with backlogs falling quickly and chip inventory piling up.
Subscribe to Kiplinger's Personal Finance
Be a smarter, better informed investor.
Save up to 74%
Sign up for Kiplinger's Free E-Newsletters
Profit and prosper with the best of Kiplinger's expert advice on investing, taxes, retirement, personal finance and more - straight to your e-mail.
Profit and prosper with the best of Kiplinger's expert advice - straight to your e-mail.
Businesses will find the supply of new vehicles to be gradually improving, but still at high prices. GM and Ford are expected to soon clear their backlogs of unfinished vehicles, but the chip shortage will keep prices high next year.
Materials costs for durable-goods manufacturing are still coming down. Metals prices have dropped, such as for steel, copper and aluminum. Steel prices are close to prepandemic levels, while copper and aluminum remain elevated. Metal-component and wiring prices have eased as well. Gasoline prices have fallen from their spring peak and look to stay lower for the time being (see more in Kiplinger's Energy Forecast). Lumber prices are back to prepandemic levels, and are likely to continue to stay low because of the pullback in housing construction. However, lithium and other rare-earth prices are staying high because of the strong demand from electric-vehicle manufacturers.
Labor costs will continue to rise at a faster-than-usual pace next year. Wage growth should ease from the 5% to 6% rate currently, to about 4%, but still above the normal 3% rate. Health insurance costs should rise by 7% to 8%, a bit above the normal 6% increase because prescription drug costs will likely rise 10%. There are fewer drugs going off patent and giving rise to competing generics and biosimilars next year. However, on July 1, 2023, biosimilars will be available for Humira, an anti-arthritis drug that is the No. 1 drug in sales volume.
The prospect of a slowing economy doesn't seem to be deterring manufacturers from purchasing machine tools and other equipment so far. Growth in new orders has slipped since the beginning of the year, but a falloff has not happened yet. In calculating their capacity needs, manufacturers are likely looking to 2024 and beyond, when the economy is expected to strengthen. Also, lingering supply chain problems have conditioned firms to pick up what they can when they can.
Sources:
Staff Economist, The Kiplinger Letter
David is both staff economist and reporter for The Kiplinger Letter, overseeing Kiplinger forecasts for the U.S. and world economies. Previously, he was senior principal economist in the Center for Forecasting and Modeling at IHS/GlobalInsight, and an economist in the Chief Economist's Office of the U.S. Department of Commerce. David has co-written weekly reports on economic conditions since 1992, and has forecasted GDP and its components since 1995, beating the Blue Chip Indicators forecasts two-thirds of the time. David is a Certified Business Economist as recognized by the National Association for Business Economics. He has two master's degrees and is ABD in economics from the University of North Carolina at Chapel Hill.