The Battle for Net Neutrality Rules Rages On: The Kiplinger Letter
Advocates remain hopeful new net neutrality rules will survive, while the telecom industry and business groups seek to prevent FCC action.
To help you understand what is going on in the technology sector regarding net neutrality and what we expect to happen in the future, our highly experienced Kiplinger Letter team will keep you abreast of the latest developments and forecasts (Get a free issue of The Kiplinger Letter or subscribe). You'll get all the latest news first by subscribing, but we will publish many (but not all) of the forecasts a few days afterward online. Here's the latest…
The odds are good that reinstated net neutrality rules are thwarted by the courts. The 2015 rules passed legal muster, but the Supreme Court has changed, with three new conservative justices in the 6-3 majority and a new, stricter stance on agencies' regulatory power.
Advocates remain confident the rules approved this month will survive. But the telecom debate has dragged on in Washington for over two decades, and the legal battle will take many months to settle as the telecom industry and business groups look to prevent the Federal Communications Committee's (FCC) action. The aim is to police blocking, throttling and discriminating against legal online content by web providers.
Subscribe to Kiplinger's Personal Finance
Be a smarter, better informed investor.
Save up to 74%
Sign up for Kiplinger's Free E-Newsletters
Profit and prosper with the best of expert advice on investing, taxes, retirement, personal finance and more - straight to your e-mail.
Profit and prosper with the best of expert advice - straight to your e-mail.
The agency says that applying utility-style regulations also helps with oversight of network outages and cybersecurity issues. Opponents say the rules don't solve any real problems and will ding network investment and hurt innovation.
Under the original 2015 rules, broadband providers, like Comcast and AT&T, said the regulations were too restrictive. They also said they've voluntarily committed to not slowing or blocking internet access, so the explicit rules are unnecessary.
The fight won't be as contentious as previous battles, which came to a head in 2015 when rules were passed, and again in 2017 when they were overturned. One thing is certain: Congress isn't about to step in and clear up the issue.
This forecast first appeared in The Kiplinger Letter, which has been running since 1923 and is a collection of concise weekly forecasts on business and economic trends, as well as what to expect from Washington, to help you understand what's coming up to make the most of your investments and your money. Subscribe to The Kiplinger Letter.
Related Content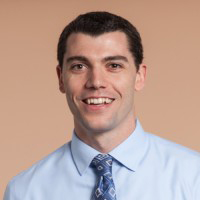 Senior Associate Editor, The Kiplinger Letter
John Miley is a Senior Associate Editor at The Kiplinger Letter. He mainly covers technology, telecom and education, but will jump on other important business topics as needed. In his role, he provides timely forecasts about emerging technologies, business trends and government regulations. He also edits stories for the weekly publication and has written and edited e-mail newsletters.
He joined Kiplinger in August 2010 as a reporter for Kiplinger's Personal Finance magazine, where he wrote stories, fact-checked articles and researched investing data. After two years at the magazine, he moved to the Letter, where he has been for the last decade. He holds a BA from Bates College and a master's degree in magazine journalism from Northwestern University, where he specialized in business reporting. An avid runner and a former decathlete, he has written about fitness and competed in triathlons.