Senators Urge FCC to Enforce Rules Curbing Robocalls
Stopping unwanted telemarketing robocalls is already within the agency's power, lawmakers say.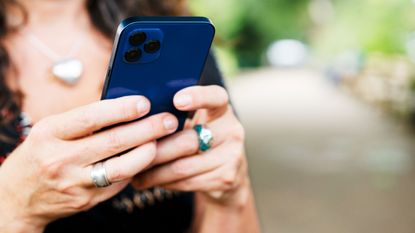 (Image credit: Getty Images)
A group of senators is urging the Federal Communications Commission (FCC) to use its existing authority to stop unwanted telemarketing robocalls.
While acknowledging that new regulations may be needed under certain circumstances, the group said that current FCC regulations already prohibit many of the activities that are causing the onslaught of robocalls. More than 1.25 billion of unwanted telemarketing calls are made every month, a situation that "threatens the trustworthiness and usefulness" of the country's phone system, they said.
"Both the regulations issued in 2003 delineating the rules for telemarketers to obtain consent for calls to lines subscribed to the Do-Not-Call Registry, and those issued in 2012 governing consent to receive telemarketing calls made with an artificial or prerecorded voice or an automated telephone dialing system, clearly set out the types of protections intended by Congress to eliminate unwanted telemarketing calls," the senators said in the letter.
Subscribe to Kiplinger's Personal Finance
Be a smarter, better informed investor.
Save up to 74%
Sign up for Kiplinger's Free E-Newsletters
Profit and prosper with the best of expert advice on investing, taxes, retirement, personal finance and more - straight to your e-mail.
Profit and prosper with the best of expert advice - straight to your e-mail.
Follow the FTC's lead
Noting the Federal Trade Commission's rules regarding implementation of the Do-Not-Call Registry, the senators asked the FCC to issue guidance along the same lines to assist telemarketers and sellers in complying with the requirements.
The letter, sent to FCC Chair Jessica Rosenworcel on August 8, was signed by senators Edward Markey (D-MA) and Ben Luján (D-MN), members of the Senate Commerce Committee, which has oversight of the FCC. The other signatories to the letter are: Chris Van Hollen (D-MD), Peter Welch (D-VT), Elizabeth Warren (D-MA), Angus King (I-ME), Richard Durbin (D-IL), Martin Heinrich (D-NM), Mark Warner (D-VA), Amy Klobuchar (D-MN), Ron Wyden (D-OR) and Gary Peters (D-MI).
The move comes amid ongoing frustration and calls for action by various groups, some lawmakers and the FCC who want to see more action taken against illegal robocalls on the federal level.
Rosenworcel has previously requested that Congress expand the agency's authority to collect the fines it imposes against those responsible for illegal robocalls and robotexts.
"At present, the agency has the authority to issue a forfeiture order for violation of its rules, but lacks the authority to pursue collection in court without the Department of Justice," Rosenworcel told Sen. Brian Schatz (D-HI) in a letter last April, which was sent in response to his call for the FCC to do more.
In the letter, Rosenworcel noted that the agency unanimously adopted its first rules focused on illegal robotexts, which include a requirement that carriers block text messages that appear to come from callers that are unlikely to lawfully transmit text messages, including invalid, unallocated and unused numbers.
Meanwhile, the FCC hit a multinational network of companies with a record $300 million fine earlier this month for making more than 5 billion scam auto warranty robocalls to more than 500 million phone numbers in 2021.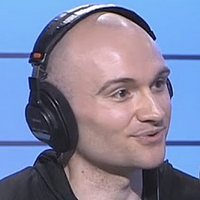 Joey Solitro is a freelance financial journalist at Kiplinger with more than a decade of experience. A longtime equity analyst, Joey has covered a range of industries for media outlets including The Motley Fool, Seeking Alpha, Market Realist, and TipRanks. Joey holds a bachelor's degree in business administration.