Has COVID-19 Put Your Plan to Sell Your Business in Limbo?
If so, there are several things you could be doing right now to put your business in the best position possible when you're ready to put it on the market.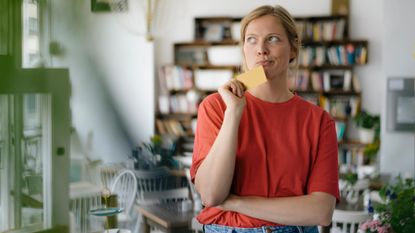 (Image credit: Getty Images)
The fourth quarter of 2020 hasn't ushered in the end of the COVID-19 pandemic as predicted by many pundits back in the dark days of March. Worse, the outlook for 2021 is uncertain, at best. Many business owners who targeted 2020 as the year to market their business have now decided to hunker down and wait out the pandemic or, at least, wait until there is a viable vaccine on the horizon.
Part 1 of this series explored some of the ways a business owner may come to the decision to hold off, rather than proceed with a sale. Instead of simply waiting, though, there are a number of steps that you can — and should — be taking so that you are ready to move strategically once the market stabilizes.
Be flexible
It will be critical for business owners to update their financial forecast in a light intended to reflect the pandemic's current and anticipated impact on future business and operations. Given the unpredictable nature of our economic climate over recent months, update the forecast and revisit your assumptions on a regular basis as the market shifts.
Subscribe to Kiplinger's Personal Finance
Be a smarter, better informed investor.
Save up to 74%
Sign up for Kiplinger's Free E-Newsletters
Profit and prosper with the best of expert advice on investing, taxes, retirement, personal finance and more - straight to your e-mail.
Profit and prosper with the best of expert advice - straight to your e-mail.
Be prepared to make quick decisions designed to preserve value. If, for example, you see potential supply chain impacts on your business, move quickly to address alternative suppliers. If you see that accounts receivable are slipping toward 90 days, make a decision about when to stop services to a particular customer.
Don't assume that everyone will be successful in adjusting to the challenges of the pandemic. Some businesses will fail. The key is to avoid being pulled down with businesses that can't or won't adjust. On the other side of the coin, be open to new markets. After all, this is now a whole new world, brimming with opportunities, as well as challenges.
Get your house in order
If you have never been through the sale of a business, be prepared. It is a life-altering experience.
Akin to when selling a home to careful buyers, the purchaser's acquisition team will look at everything. They will ask endless questions presented to you in the form of lengthy checklists, and then they will ask a mind-numbingly large amount of follow-up questions. There will be, in effect, a bright light shining on your business and your business practices. Mind you, while these endless lists of questions are being aimed your way (complete with unreasonable deadlines for responses), you will be trying to do your day job — running your business.
In order to be prepared, you need to take a critical look at how you run your business. During this period of waiting for the right time to sell, take steps to have strategic information organized and readily accessible.
If, for instance, your business has valuable intellectual property interests, make sure that the documentation is organized, complete and available. Accomplish this by making sure you are tracking critical dates. I cannot count the number of times, when representing a purchaser, that I have requested a schedule of all intellectual property, only to be told by the seller that no such database is maintained. In addition, if your employees sign confidentiality agreements as a condition to employment, ensure you have a complete signed copy for each employee.
The key takeaway is that there is a fair amount of housekeeping that can be done while you are in the pandemic holding pattern. Take the time to shape up your record-keeping, handle any outstanding legal matters, or perhaps look into making long-neglected infrastructure upgrades. You'll thank yourself later.
Plan ahead
Be proactive in preparing responses to questions that are likely to be asked by purchaser's acquisition team — some of which may reflect the new pandemic-influenced business environment — including the following:
Do you have an updated/current financial forecast?
How stable is your supply chain?
Explain your employee remote workplace environment, including technology and virtual security protocols.
Do you have directors and officers insurance coverage, as well as business interruption coverage?
How do you connect remotely with clients, and how has that impacted customer service?
What written plan do you have in place designed to retain key employees?
Can you provide and discuss your diversity policies and initiatives?
If you can't answer the above questions adequately, focus your time and attention on developing appropriate plans, protocols and responses.
Finally, stay diligent. Complacency is, as they say, the enemy of progress. Yes, instead of retiring to greener pastures, as was the pre-pandemic sale plan, you are going to be continuing the grind until the tide turns. Be mindful of maintaining your focus and enthusiasm, in terms of marketing, innovation and customer retention. Every dollar of value that you preserve in your business is a dollar you can benefit from in a future sale.
If you decide that a sale is no longer appropriate, then consider steps to be taken to properly execute an effective business succession plan. We will explore those considerations in Part 3 of this series: Abandoning the Plan to Sell and Identifying Plan B (opens in new tab).
This article was written by and presents the views of our contributing adviser, not the Kiplinger editorial staff. You can check adviser records with the SEC or with FINRA.
Partner, Meyer, Unkovic & Scott
Patricia Farrell (opens in new tab) is a corporate law attorney in Pittsburgh. With a primary practice in business services, she regularly represents privately held businesses in mergers, acquisitions, divestitures and other major transactions, both in the United States and in Europe, Asia and Australia. She also has a broad corporate practice where she assists with corporate governance as well as succession planning for business owners and a variety of other day-to-day business issues.