Car-veat Emptor: Tips to Control Car-Buying and Repair Costs
Navigating the world of car expenses can be confusing, but some extra legwork can really pay off.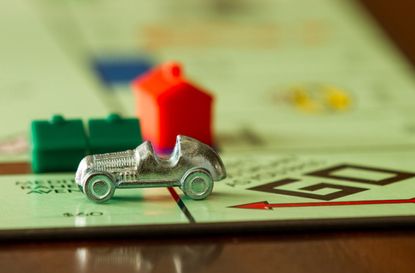 (Image credit: txking)
Last week I spent a couple of hours helping a client buy a new car. Betty, who is in her mid-70s and divorced, had been in an accident a week before that totaled her car. Upon learning of her misfortune, I offered to accompany her to help buy her new vehicle. While such assistance isn't a service I routinely offer clients, my experience told me a single woman might need an ally when dealing with an automotive purchase.
For routine oil changes, I usually take my car to a well-known national auto repair shop. For anything more than an oil change, I take it to a trusted local repair shop. I've been a customer of the local repair shop for nearly 20 years and feel like they practice their profession the same way I practice mine — putting the client's interest first. However, I don't have the same level of trust with the national shop.
At the national shop that I go to I like to wait while my oil is changed, and over the years I've noticed the repair estimates discussed with women tend to be expensive and complicated. Rarely do the women opt for a second opinion, ask what minimum work is required or ask if there is a less expensive option.
Subscribe to Kiplinger's Personal Finance
Be a smarter, better informed investor.
Save up to 74%
Sign up for Kiplinger's Free E-Newsletters
Profit and prosper with the best of expert advice on investing, taxes, retirement, personal finance and more - straight to your e-mail.
Profit and prosper with the best of expert advice - straight to your e-mail.
Gamesmanship and lack of transparency make the car-buying process an unpleasant experience in many cases. Betty knew what car she wanted and was agreeable to a couple of color options. Unfortunately, the dealership didn't have any of those colors and pushed her to buy the colors in their inventory. I'd checked the inventory of a couple of nearby dealerships and was quick to share with the salesman that a local competitor had the colors we wanted in stock. In the end, we negotiated a purchase of the car Betty wanted for just a few hundred dollars over the invoice price. It wasn't easy, and Betty was grateful I was there to help.
Here are a few tips to help level the playing field when dealing with car buying and servicing:
Do Your Homework. Car pricing can be found at numerous places on the Internet. Car repair costs can also be found on websites such as RepairPal and YourMechanic. This info can give you an idea if the repair estimate is in line with the diagnosed problem.
Get a Second Opinion. Car repairs are outside the circle of competence of most of us. If you're presented with a four-figure repair estimate, seek a second opinion.
Beware of Framing. When the salesman presented the initial offer, he immediately highlighted the monthly payment. This is a common tactic to make a purchase seem more palatable. $325 per month seems a lot less than $23,000. I was quick to bring the discussion back to the figure that really mattered — the bottom line. When dealing with repairs, insist on an itemized estimate.
Good Cop / Bad Cop. Don't go alone. Take a friend or family member along and ask them to play the "bad cop." Let the bad cop mention nearby dealers and push for pricing discounts. It's always easier to stand firm when you have someone by your side.
The purchase and maintenance of one's car is a major expense in most households. Be a wise consumer and make sure you aren't paying more than you need to.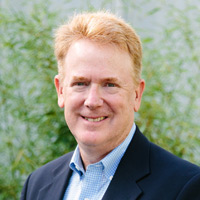 Managing Principal, Ark Royal Wealth Management
Mike Palmer has over 25 years of experience helping successful people make smart decisions about money. He is a graduate of the University of North Carolina at Chapel Hill and is a CERTIFIED FINANCIAL PLANNER™ professional. Mr. Palmer is a member of several professional organizations, including the National Association of Personal Financial Advisors (NAPFA) and past member of the TIAA-CREF Board of Advisors.