7 Money-Saving Tips for the Modern-Day Bridesmaid from a Financial Adviser
You want to be there for your best friend or sister, but you shouldn't go into debt to do so. Instead, be smart about a few things, and learn how to say no, ever so graciously.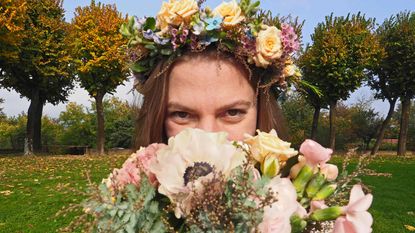 (Image credit: Getty Images)
If you have never been a bridesmaid, the cost of paying for all the things that go along with the job (the dress, shower, bachelorette parties, travel and the gifts) can be a shock. In fact, Wedding Wire estimates that the cost of being a bridesmaid is about $1,200 per wedding!
Once you find out that you are going to be a bridesmaid, start saving each month to help lessen the blow as the events get closer. And do your best to be proactive and set limits, when you can.
First, it's important to be clear on what you can and can't afford. Given all the expenses that go along with being a bridesmaid, sometimes you simply just can't afford certain things or events. If this is the case, be upfront with the bride. In fact, 58% of bridesmaids said they felt pressured to spend money on bridal party-related expenses, and many even say the pressure strained their relationship with the bride.
Subscribe to Kiplinger's Personal Finance
Be a smarter, better informed investor.
Save up to 74%
Sign up for Kiplinger's Free E-Newsletters
Profit and prosper with the best of expert advice on investing, taxes, retirement, personal finance and more - straight to your e-mail.
Profit and prosper with the best of expert advice - straight to your e-mail.
When it comes to breaking the news to the bride, simply be honest. For example if you can't make it to the bachelorette party for financial reasons, it's OK to say so. Be straightforward and tell her you would love to go, but doing so would put you in a bad financial position. A fellow bridesmaid friend experienced this, and spent days worrying about having "the talk" with the bride. Once she did, she was relieved to see that the bride completely understood. Plus, that bridesmaid was able to offer her help in other areas of the wedding, which showed her true support. A good friend may be disappointed, but she will get it.
If you are involved in planning the bridal shower and bachelorette party, then you might have a little more control over what will be spent. So consider volunteering your services to help out. Also, chances are there are others who have to be budget conscious as well — so get together and brainstorm areas where you can get creative and save a little.
OK, now for our seven saving tips:
Savings Strategies for the Bachelorette Party
Bachelorette parties can be a ton of fun, but often with a price tag. The Knot estimates that, between travel, accommodations and gifts, partygoers spend an average of $537 to attend a bachelorette party. Here's where cost-conscious bridesmaids can help head off some high prices by getting in on the party planning.
Tip No. 1: Get savvy with your travel for the bachelorette party
Flexibility is key when finding a great deal on flights and lodging for the bachelorette party. If you can, pick a date that allows guests to take advantage of off-season pricing.
Skip the pricey hotel and plan to get an Airbnb to share with your girlfriends instead. And set an alert on Google Flights to help you find a cheap ticket. Google will tell you when your flight price is likely to increase.
Tip No. 2: Get ready to party (more affordably)!
It used to be that attending a bachelorette party meant having an evening out at a local bar wearing silly sashes, and the biggest cost was the bar tab, which everyone split. Today, bachelorette parties have morphed into a multiday celebration, involving a destination weekend, custom "Bride Squad" gear, nice dinners and sometimes expensive bottle service at a club. Instead of a destination bachelorette party, consider planning a local event to help cut travel costs. You can also plan a fun-filled night or weekend of activities such as an outdoor hike, spa day, paint and wine party, or burlesque show, enabling bridesmaids to pick and choose what they want (and can afford) to participate in.
Tip No 3: Use tech to stay organized with the tab
We've all been in that situation where the footlong restaurant bill comes and you spend countless minutes trying to split the bill, only to still come up short. Pick one volunteer to put the meal on their card and everyone else will pay them back at the end of the trip. If this sounds like a recipe for disaster, consider estimating costs ahead of time and collecting money before the event. It's easier to reimburse guests if they've overpaid, and will be a pleasant surprise.
Splitwise is a great app to keep track of shared expenses, and it automatically connects to your Venmo when it comes time to pay each other back. Don't have Venmo? Paypal is also a great option to make paying back a friend easy.
And to make things extra easy, try this low-tech tip: If you have a big group, consider contacting the restaurant ahead of time to see if they can offer a prix fixe menu of a few choices to keep things simple.
Tip No. 4: Go DIY
Not only can you save some money by making your own bachelorette party décor, consider DIY activities like a spa day with homemade cocktails and face masks.
For a girlfriend's bachelorette party in Palm Springs, Calif., instead of going for an expensive brunch at a restaurant, we opted to make breakfast at our Airbnb complete with a mimosa bar. Bonus: We didn't even have to change out of our PJs!
Savings Strategies for the Big Day
Tip No. 5: Look the part for less
Buying a dress that you're likely going to wear once can be painful and expensive. A very popular trend is for brides to allow their bridesmaids to pick their own dress, but stick to a color scheme. If you're lucky enough to have this option, consider borrowing one from Rent the Runway, or buying a preowned one on Poshmark from another bridesmaid who also likely only wore it once.
Don't forget to budget for the cost of shoes, accessories, hair, makeup and alterations, when you are figuring out how much to save ahead of time. This can sometimes add hundreds to the cost, so preparation is key in determining a savings plan.
Have a specific dress that the bride has chosen for everyone? Use Honey to find any internet coupon codes that are available to the retailer, or the Shopstyle app to get alerts when a particular dress goes on sale.
Tip No. 6: Be smart about hair and makeup
Hair and makeup can be made convenient with the help of mobile beauty services like Glam Squad, which will cost $100 for makeup and $100 for hair. If you're looking for a cheaper option, Sephora provides a complimentary custom makeover with a minimum purchase of $50. Otherwise, enlist the help of your girlfriends!
I was never able to master the art of applying false lashes, but always had that one girlfriend who could apply them with expert precision and that could blend eyeshadow with the best of the beauty bloggers!
Tip No. 7: Don't forget the wedding present
Let's be honest, when you're already spending on all the pre-wedding activities, you may not have much at the end for a big present. There are guides out there to help you determine how much to spend, but It's important to get something that fits within your budget.
Most brides will understand that you have been a support thus far and will be next to them on their big day. A modest present within your financial means is OK, and if you'd like to splurge for something bigger, team up with other bridesmaids to up your purchasing power. Also, if your budget is tight now, don't forget that it's OK to give a wedding present up to three months after the wedding!
This article was written by and presents the views of our contributing adviser, not the Kiplinger editorial staff. You can check adviser records with the SEC or with FINRA.
Wealth Adviser, Halbert Hargrove
Julia Pham joined Halbert Hargrove as a Wealth Adviser in 2015. Her role includes encouraging HH clients to explore and fine-tune their aspirations — and working with them to create a road map to attain the goals that matter to them. Julia has worked in financial services since 2007. Julia earned a Bachelor of Arts degree cum laude in Economics and Sociology, and an MBA, both from the University of California at Irvine.