The Best Personal-Finance Products, Services, Resources and Advice of 2018
Here are our top picks for investments, rewards credit cards, cell phone plans, online security and more.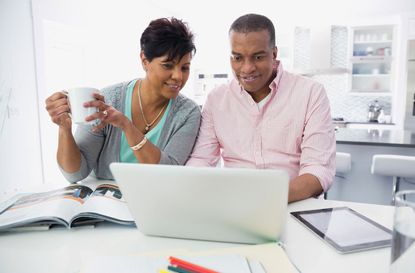 (Image credit: ©2013 Hero Images Inc. All rights reserved.)
Wondering which funds are best to smooth out market volatility and fight rising inflation, or which stocks to buy in an aging bull market? Looking for the credit card with the most-lucrative rewards or the cell-phone plan that offers the most bang for your buck? We've got you covered.
Our staff compiled their top picks for stocks, mutual funds and exchange-traded funds for times like these; credit cards, banks, tax software and cell-phone plans for all types of users; tech that will protect you from identity thieves; and websites that will save you money on everything from prescription drugs to hotels.
Best Actively Managed Vanguard Funds
Vanguard is synonymous with index investing. But if you limit yourself to the firm's passive strategies, you'll miss some gems. We take a look at four funds that are open to new investors; some must be purchased directly through Vanguard.
Subscribe to Kiplinger's Personal Finance
Be a smarter, better informed investor.
Save up to 74%
Sign up for Kiplinger's Free E-Newsletters
Profit and prosper with the best of expert advice on investing, taxes, retirement, personal finance and more - straight to your e-mail.
Profit and prosper with the best of expert advice - straight to your e-mail.
3 Best Stocks for an Old Bull
Wring the all the gains you can out of an aging bull market with stocks that tend to do well in the late stages of an upturn. Companies in sectors that balance growth and yield, such as information technology, industrial and materials firms, are well-positioned to take advantage of current market conditions. Here are a few stocks to consider.
5 Best Moves for Your Portfolio
These portfolio moves will help boost the income you get from your portfolio, shield it from inflation and make it less volatile, too. Take a look.
The Best Rewards Credit Cards, 2018
If you're not taking advantage of a rewards credit card, you could be leaving a heap of money on the table. To help you sort through the many options, we've divided the universe of rewards cards into categories and selected winners and honorable mentions in each.
The Best Bank for You, 2018
On the lookout for a better bank? Maybe you should be. Fees on deposit accounts keep rising. And even though the Federal Reserve is on a mission to push up short-term interest rates, many banks (especially larger brick-and-mortar institutions) are dragging their feet when it comes to raising yields on savings and other accounts. Luckily, we found banks and credit unions that still aim to do right by their customers.
Best Checking and Savings Accounts
High-Yield Checking. The Consumers Credit Union (Illinois) Free Rewards Checking account recently offered 5.09% on a balance of up to $10,000 if you meet several monthly requirements, including making 12 debit card purchases totaling at least $100, having direct deposits or other transfers into your account of at least $500 and spending at least $1,000 on a CCU credit card (the yield drops to 3.09% with no credit card). You'll also get unlimited refunds of out-of-network ATM fees nationwide if you meet the monthly requirements. Join CCU by paying a $5 fee to the Consumers Cooperative Association and depositing $5 into a savings account.
No-Strings Checking. The online MemoryBank EarnMore Checking Account pays 1.6% on up to $250,000 with no monthly fee, minimum-balance or activity requirement ($50 deposit to open the account). It offers access to more than 92,000 surcharge-free ATMs.
Savings. Ken Tumin of DepositAccounts.com recommends two free accounts: PurePoint Financial Online Savings, yielding 2.15% on balances of $10,000 or more, and SFGI Direct Savings Account, paying 1.91% ($500 opening deposit required).
Best Money Software and Web Sites
From free tax software to finding the best deals online on prescription drugs, our recommendations will help you cut back on your spending costs and help preserve your bottom line.
Best Phone Plans for Every Type of User
When choosing a phone plan, talk and text are the least of your concern; your cost will largely depend on how many users (lines) you choose and how much data you expect to use. Here are our top picks.
Best Services for Online Security
There are several online tools that can help protect you and your family from digital crime. We've assembled some of the most trustworthy services that won't empty out your wallet in the process.